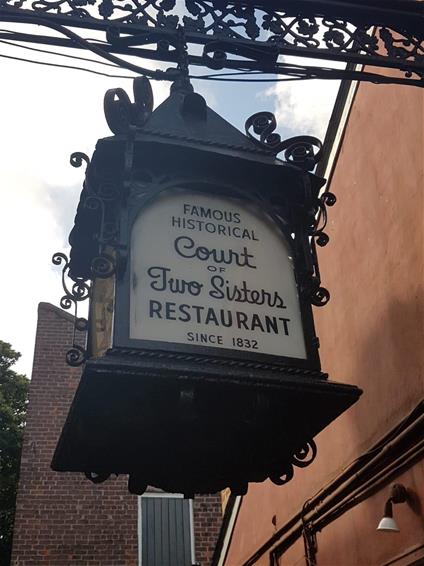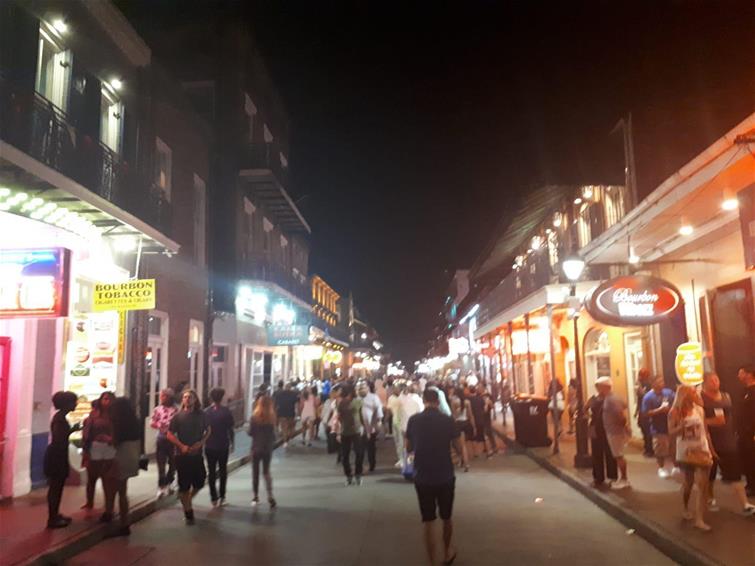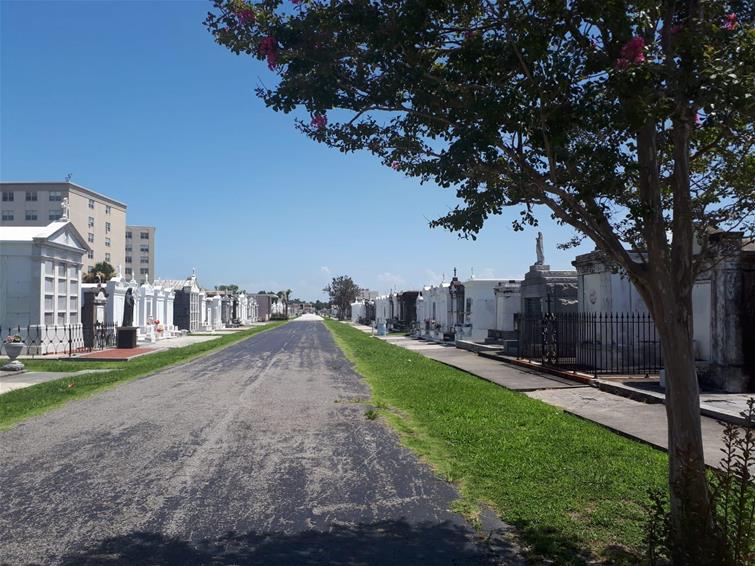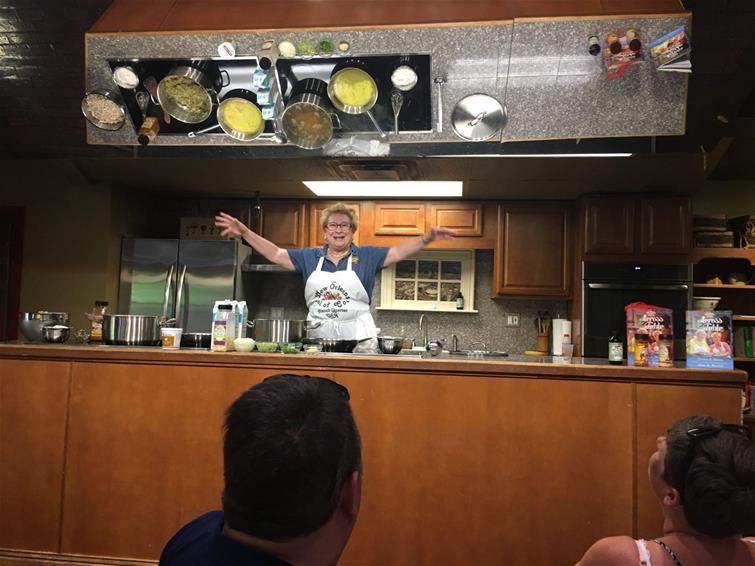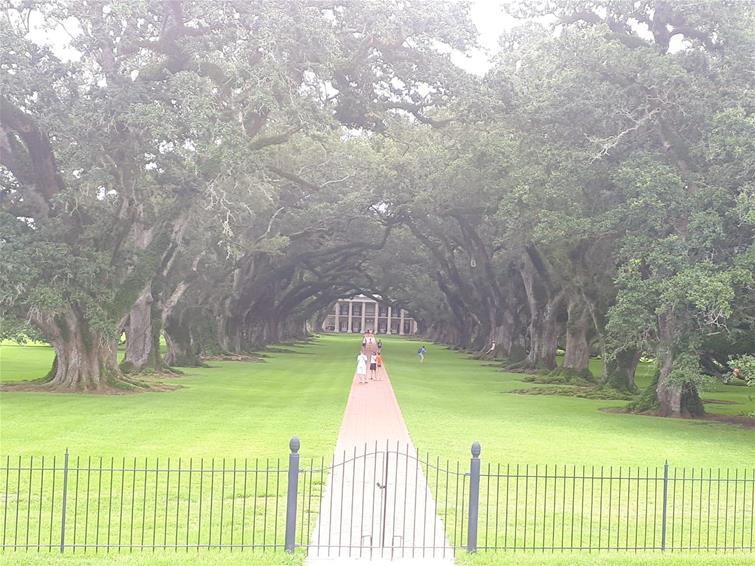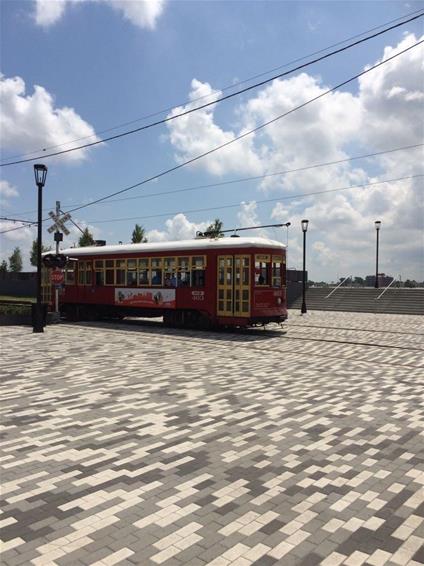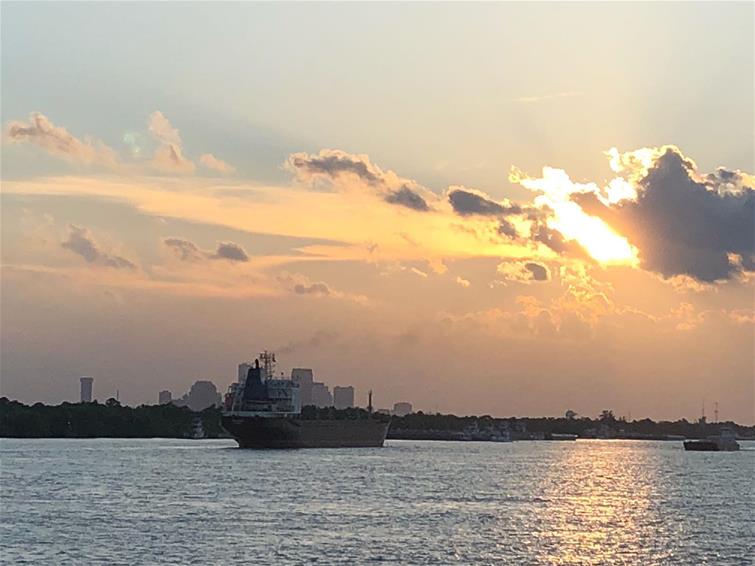 300 years ago this year the settlement of 'La Nouvelle Orleans' was founded and there is plenty of history to be found in this melting pot of different cultures and heritage and it's so easy to get there with British Airways offering a direct flight from London Heathrow. With a new airport due for completion in 2019 the experience should be even better.
July may not be the best month to visit NOLA as it's so hot and humid but if you make like the locals with their slow, southern drawl and just take your time you should be able to cross off most of your list of 'must-dos' !
With only 4 nights in the city, we crammed in as much as we could and went straight from the airport, with a very quick freshen up at our hotel on Canal Street, to Bourbon Street, the French Quarters liveliest street! Largely quiet during the day it comes alive at night with bars, restaurants and strip clubs and the occasional souvenir shop. The party atmosphere is intoxicating as are the reasonably priced cocktails!
What better way to spend our first morning than with a relaxed jazz brunch at the Court of Two Sisters, the all you can eat buffet had everything from eggs and grits to waffles and pancakes and of course jazz!
From brunch we headed straight out on our private city coach tour where our knowledgeable, local tour guide showed us the sights, including a visit to a cemetery! New Orleans is a city surrounded by water and built below sea level and this is why they bury their dead above ground in ornate tombs where each generation moves down a level for the next occupant!
The afternoon was spent at the New Orleans School of Cookery where we learned how to make Gumbo and enjoyed eating it for lunch! Day two took us out of New Orleans and into the Bayou where we enjoyed a swamp boat tour, learning about the trapper's way of life and seeing alligators, turtles and my favourite, raccoons!
From swamping to the Plantations, we saw how life was from both the slave and the plantation owner's point of view, visiting Oak Alley Plantation and then Houmas House with its beautiful gardens. We had a tour of the house and a fantastic dinner in the dining room that evening!
Thursday took us into the French Quarter where we inspected some amazing hotels that I can highly recommend and the evening was spent on Steamboat Natchez, the last authentic Steamboat on the Mighty Mississippi River. Our two hour cruise included dinner and of course, jazz!
Our final evening was spent in Frenchman Street as an alternative to Bourbon Street .I loved Frenchman Street it seemed more relaxed, the streets were cleaner, the drinks were better, and the musicians and dancers were everywhere!
Every good thing must come to an end and we spent our final morning enjoying a carriage ride, pulled along by our mule, Moonshine, through the French Quarter as they would have in days gone by. We managed to fit in one last drink at the Carousel Bar at the Hotel Monteleone and lunch at the House of Blues, a quick trolley ride and some outlet shopping before it was time to leave.
I fell in love with NOLA, the people are all so friendly and want to share their city with you and I can't wait to return!