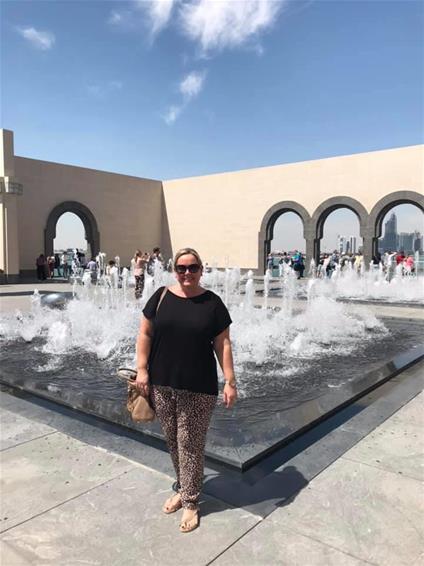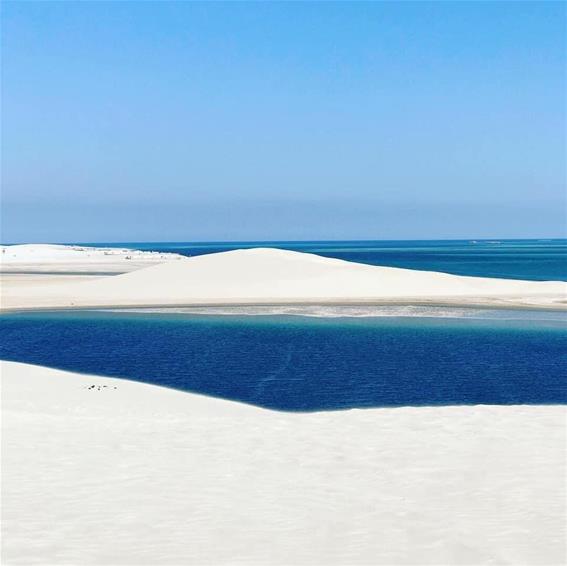 I was lucky enough to go on a trip to Doha in Qatar to check out the hotels and excursions available to enable me to give independent and honest advice to my customers wanting to go. Qatar is an ideal place for a short break in the sun or a stopover to break up your long journey to your next destination.
We spent 4 days there and saw lots of beautiful hotels, some in the city and some on the beach. Each hotel is individual, but the service remains outstanding throughout with the very high standards that you would expect from such a rich beautiful country.
The highlight of my trip was 'dune bashing'. We drove out to the dessert in around 45 mins where the driver of our 4 wheeled drive car let some air out of the tyres and off we went, climbing up the dunes and sailing back down at high speed with not a care in the world! We stopped to take photos of the gorgeous colours of the sea and sand and had lunch and a swim at the end. It was an experience not to be missed!
We stayed in the Hotel Al Najada Tivoli which was conveniently situated a stone's throw away from the Souq Waqif, the Qataris local market. It was full of winding alleys and pathways full of local gifts, fashion, animals, food and spices! There were some lovely restaurants here and we sat and had a coffee watching the locals meeting up with friends and family for their evening out.
If you are a 'foodie' then you will love the abundance of cuisine here. Lots of traditional Arabic food with beautiful breads, meats and olives and a great choice of Asian food. Lots of the hotels have buffet restaurants with something to suit everyone.
We had a city tour to take in all of the sights of Doha and also a trip to the Museum of Islamic Art, full of Islamic history. The entrance fee is only around £10 and it's great to spend a couple of hours looking around and taking a break at the café inside.
All in all, I had a fab time in Qatar and will be returning! The food, hospitality and weather make it a must-see destination. Next time you are thinking of a break in the sun consider visiting Qatar! Get in touch for more information.