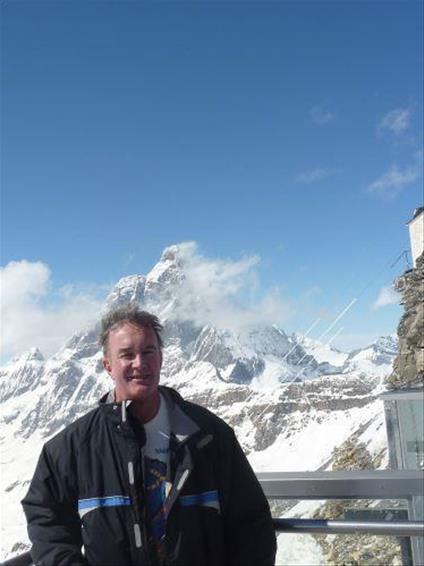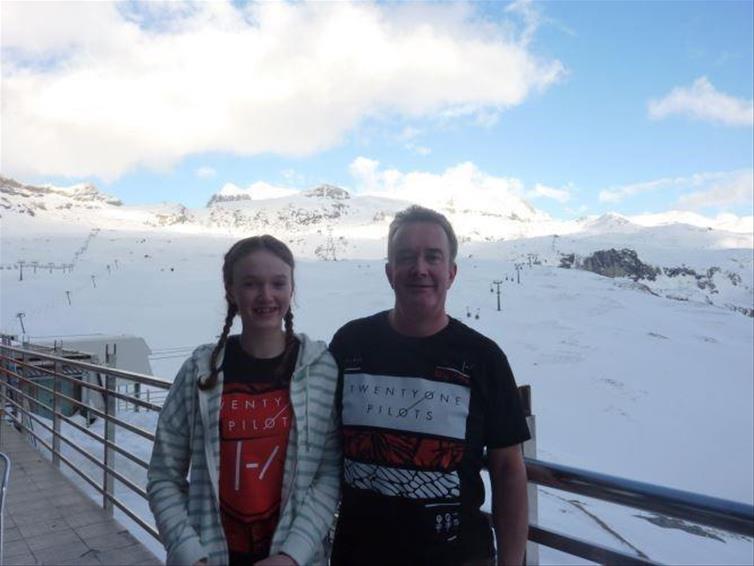 So, back to Italy, to another ski area, Cervinia.
After a 1 hour 30 transfer time from Turin, we arrived ...to take a gondola up to our hotel at 2600 metres, Lo Stembecco. It was our first time staying in a hotel effectively cut off from the main resort, 600 meters below. Once the lifts stop operating in the late afternoon you are there for the evening. No way up and no way down!
The resorts has 38 runs in all, more aimed at intermediate/advanced skiing. Breuil-Cervinia is one of the highest resorts in the Alps, its cable car to Plateau Rosa at 3480 meters (11417 feet) makes a connection to more runs allowing one to ski into Zermatt, Switzerland.
This season was a little different, a late start and a late finish in respect of snow fall. Whilst we were there, we had much more snow that one expects for springtime skiing! It was only on day four, that we did see the majestic Matterhorn in all of its glory presiding over the region.
That all said...the snow quality for the skiing was fabulous, although blighted on occasion by poor visibility.
Finishing the days skiing at such an altitude was so nice, no slush or heavy spring time snow to fight with at the lower levels. The hotel was basic however, the food and service there was fine.
We had one full day of sunshine...it opened our eyes to a beautiful ski area dominated by the Matterhorn. The extensive view from Plateau Rosa was breath-taking..and not just because of the rarefied air!
After 12 inches of snow on the final night, the skidoos we took for our early morning descent to the village for the transfer to Turin had to be dug out...a nice end to our trip nonetheless.