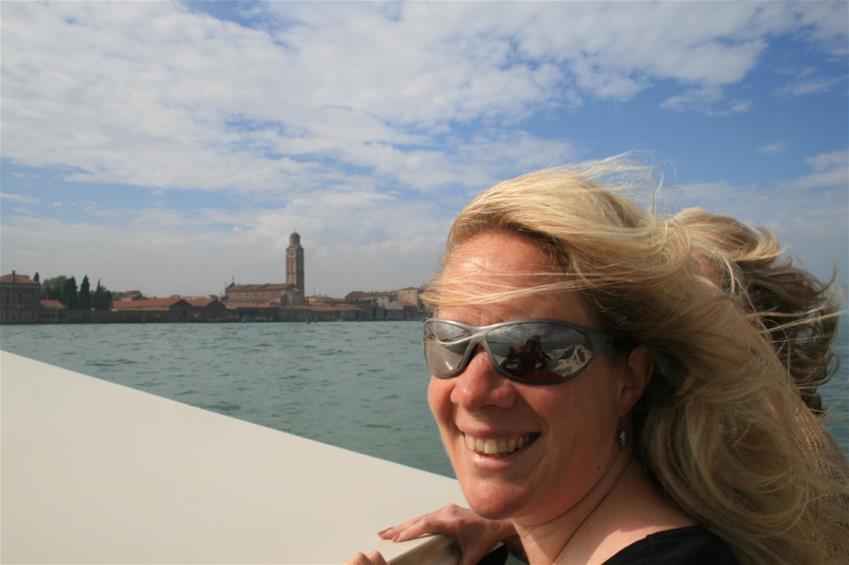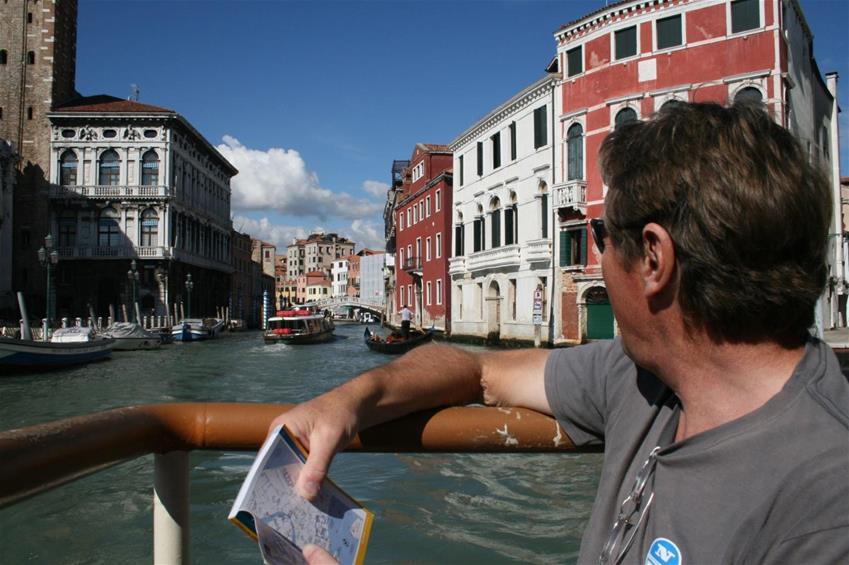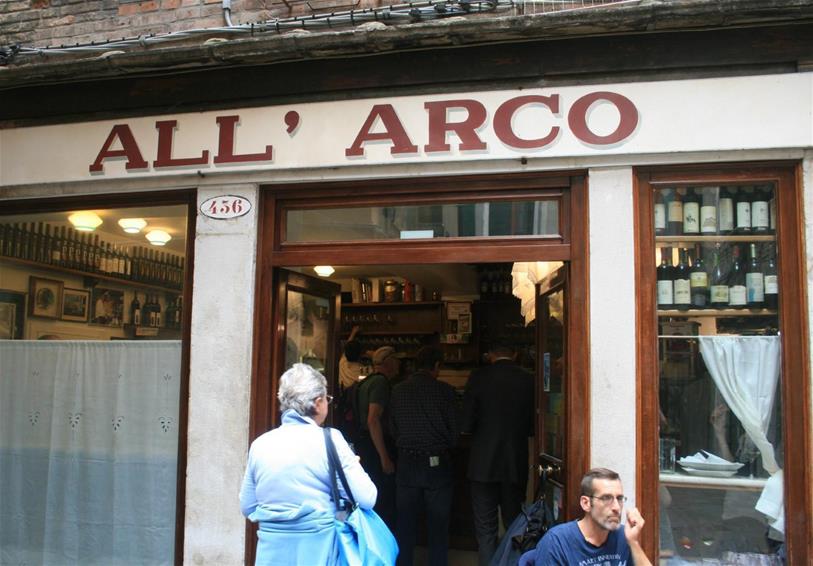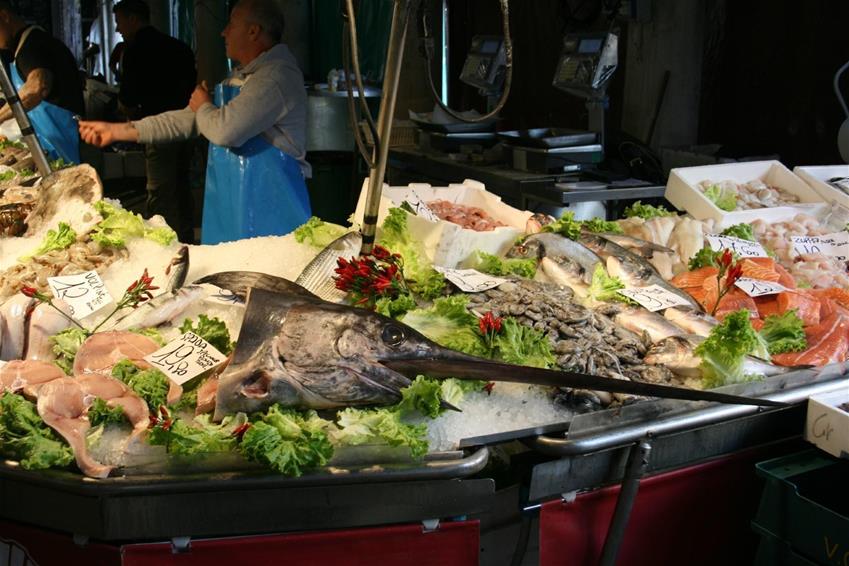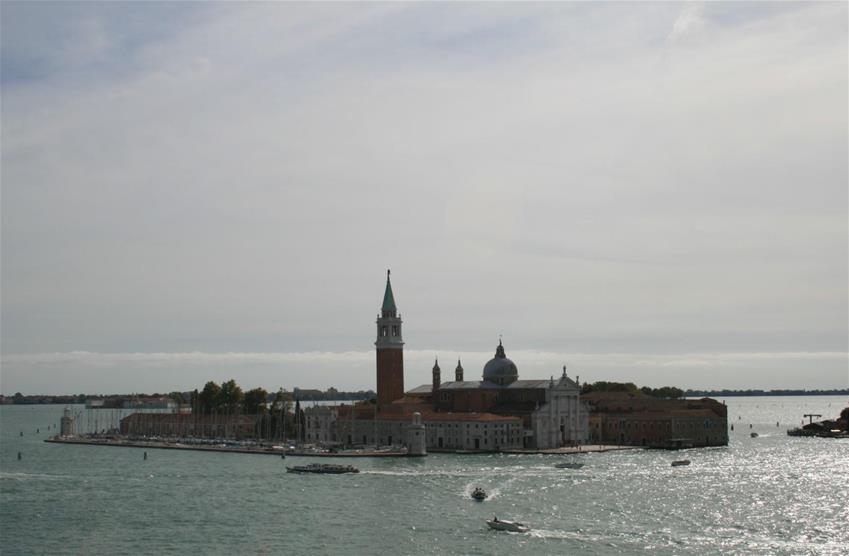 Arriving into Venice for the first time is spectacular enough, although speeding through the lagoon in a private boat towards the emerging floating city and entering the backstreet canals with locals going about their daily lives on floating trucks is like nothing else. Couriers, supermarket deliveries, laundry, rubbish - you name it, the Venetians have a boat for it! As the canals grew narrower, with barely room for one boat, never mind two passing, our driver swiftly manoeuvred us under low bridges and washing lines, gently bouncing off surrounding buildings and gliding around tight corners, all the while chatting with passing locals afloat and ashore until we arrived at our accommodation. We felt like we had just entered a James Bond film set!
Visiting Venice with friends, we rented a centrally located apartment close to the Rialto Bridge. Our initial orientation to the city, highly recommended, was to take a Vaporetto (floating bus) the full length of the Grand Canal, alighting at St Mark's Square. By day the square is full of hustle, bustle and selfie sticks as tourists soak up the glorious east meets west architecture. In the evening however it is a completely different atmosphere, with orchestras playing and locals parading. Despite having been warned about high prices, we stopped at one of the cafés to enjoy the wonderful ambience and fabulous people watching. At over €20 for one glass of wine it was not cheap, but a magical and memorable evening drink.
Before visiting Venice, it is worth learning a little about its history. From the first refugees building on the marshy lagoon to escape mainland invasion, Venice grew into a city state and slowly gained power and wealth to become, for a time, Europe's richest city. Today prosperity can be seen all over the city and particularly in the two most popular sights, the Doge's Palace and St Marks Basilica.
To impress international visitors, the Doges (rulers of Venice) undertook lavish interior design and extensions of the Palace, resulting in a magnificent building. Wandering the excellently preserved halls and staircases is like stepping back in time, ending in the vastly contrasting grim prison via the famous Bridge of Sighs.
Next door and dominating St Mark's Square with its high domes is St Mark's Basilica. Due to long queues we only popped our heads inside, but worthwhile to see the dazzling gold mosaics and extravagant adornments.
I am not much of a shopper, but wandering the streets of Venice, especially along Mercerie and across the Rialto Bridge to Ruga Vecchia, it is hard not to peruse the shop windows stuffed with beautiful Murano glass and lavishly adorned masks. Whilst on the west side of the Rialto Bridge, it is also worth walking through the fish market and surrounding less touristy streets of Venice, where some lovely little shops, bars and eateries can be discovered.
One of the true thrills of Venice is getting lost! With over 100 islands and over 400 bridges to explore, we spent much of our time just wandering the streets, admiring the architecture, canal life and discovering tiny squares with magnificent fountains and churches. Every corner you turn, there is another wonderful delight!
Understandably, seafood, pizza and pasta feature highly on most restaurant menus, but unfortunately restaurants tend to be touristy and nothing to write home about. Visiting Venice not long after Rick Stein's 'Venice to Istanbul' we wanted to try two places, All'Arco and Antiche Carampane. Cicchetti is the Italian version of tapas, small pieces of bread topped with delicious meats and seafood, plus little bowls of pickled vegetables and olives, and normally enjoyed with a glass of wine. All'Arco is tiny and so as soon as our Cicchetti and wine had been purchased, we joined the chatting locals outside. Having enjoyed our first Cicchetti experience so much, the following evening we did a wine and cicchetti crawl along Strada Nuova. A great evening enjoying a glass of wine and plate of nibbles in various bars, whilst soaking up the evening scene and chatting to locals – possibly a highlight! We also discovered Cicchetti can be quite a budget dinner as for only €2-3 per dish it is possible to have a delightful and interesting supper for only €10-15 per person.
For anyone who prefers a full plate of food, whilst not easy to find and pricy, Antiche Carampane is well worth the effort. Due to reputation and recommendation by the likes of Francesco da Mosto (the Venetian born architect of 'Francesco's Venice' – worth watching before any visit and happy to loan out my DVD!) and Rick Stein, this place must be booked in advance. Between our party we covered most of the mainly seafood-based menu and nothing disappointed. We were there for late lunch and all seemed leisurely, although I believe evenings can sometimes feel a little rushed, with two sittings operated.
Venice can get hot, busy and famously smelly (we fortunately didn't have any problems), so planning your visit is important. We visited mid-September, which was gloriously warm by day and slightly cooler in the evenings (jumper/light jacket required). However, and more importantly, it was not too busy! There were times along the narrowest streets and tiniest bridges that we felt a little squashed, although generally only middle of day and around the main tourist areas. Late afternoons and evenings were noticeably quieter, after the cruise ships and day trippers had left. It is also worth visiting popular sights first thing – we arrived at the Doge's Palace just before its 0830 opening and seeing the queue by the time we left, were pleased we did!
Despite packing our time in Venice, we didn't manage to visit any neighbouring islands such as Murano for glass or the beach resort of Lido. I think a wonderful break would be a couple of days in Venice, followed by a couple of days in Lido for the best of a city/beach combo!
I am a huge Rick Steves fan for European guidebooks - informative without being dreary, highlighting the main sights, plus some quirky extras and with a humorous twist. Rick's 'Pocket Venice' gave us all we needed to know, with some brilliant narrative walking guides of the city and main attractions.
Easy to visit as a short city break, combined with a lake or beach holiday (we visited following a few days at Lake Garda) or as part of a larger Italian itinerary, Venice is like nowhere else and somewhere everyone absolutely must see!