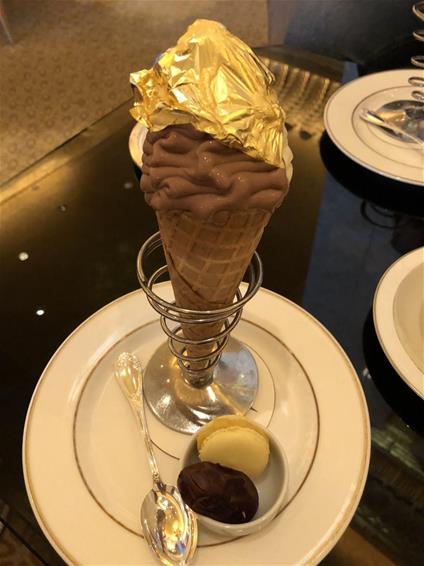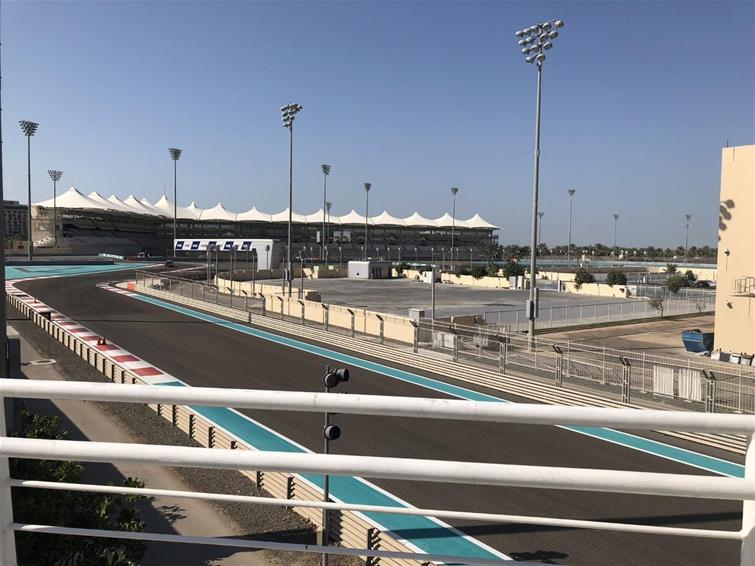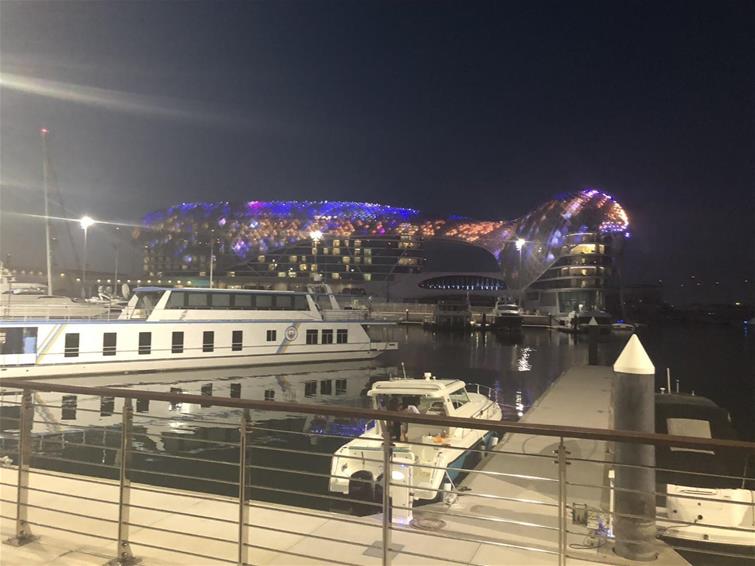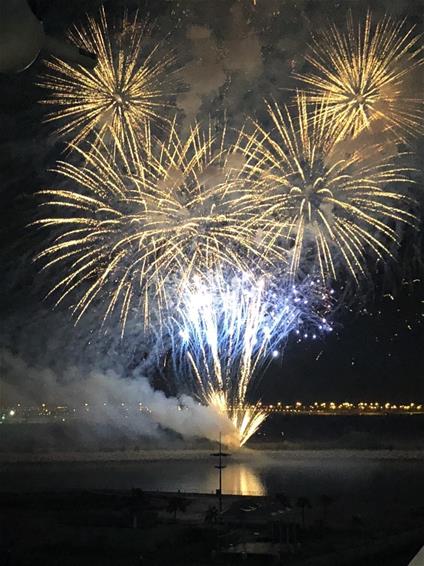 For our festive break, we wanted some guaranteed Christmas sunshine without having to board multiple flights. We've visited Dubai a few times and so we opted for Abu Dhabi. It offers so much for families and golfers so it seemed like a great option.
During our five-night stay in central Abu Dhabi, we went down to the Corniche Beach on Christmas morning. We had coffees and ice creams with gold leaf on Boxing Day at Emirates Palace, a stunning hotel but also very relaxed with lovely family atmosphere. One of The Fast & The Furious films was shot in front of the hotel.
My husband and daughter played golf at Abu Dhabi Golf Course which was a treat, whilst my younger daughter and I lay around the rooftop pool at the hotel. We visited the main shopping mall, which was fantastic.
So we then moved to Yas Island, around 25 minutes away. Much more of a tourist area with so many things to do. A great little free bus runs you from every hotel to the Yas Marina Mall, the Grand Prix track, Ferrari World, Beach Club, Waterworld, Links Golf Course and Warner Bros World.
Ferrari World is an amazing family day out, the beach club is great, the marina is stunning and the shopping first class. We were fortunate to stay in the Marina Hotel which straddles the Grand Prix track. We had an amazing suite with a wraparound balcony to see (and hear) everything going on around the track. We were here for New Years Eve which was just amazing.
Please ask me any questions about this area.