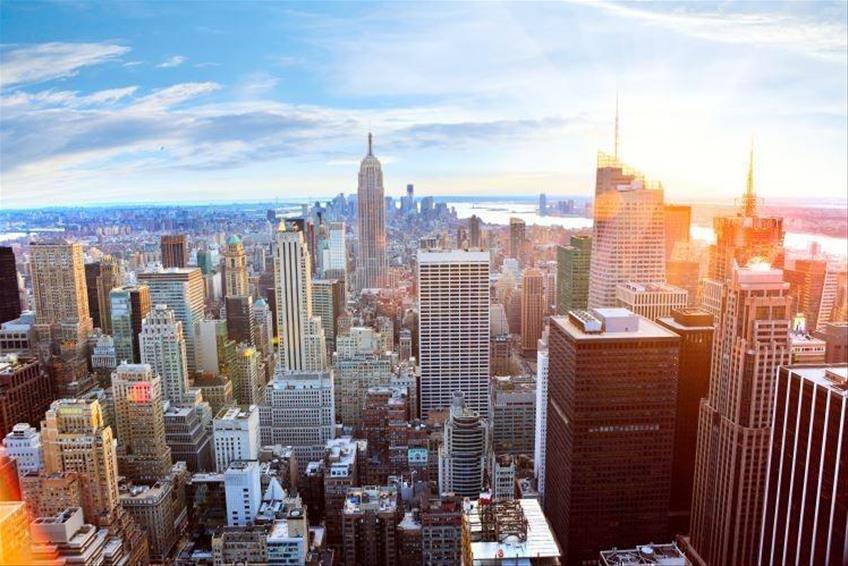 In early March, during one of the coldest snaps the city has every experienced, I was fortunate enough to be able to take my daughter for her 14th Birthday for an exciting 3 night "girly weekend" to New York City.
Arriving on a Virgin Atlantic flight from Heathrow at lunchtime on Friday we hit the floor running and did not stop until our return flight on Monday evening. Staying in a relatively inexpensive hotel directly on Broadway, in a room overlooking the Empire State Building, and all within a 10 minute walk of Macy's and Times Square we knew that we were going to have a fantastic weekend.
In 'the city that never sleeps', tourists have the best in food and entertainment at their fingertips. The largest city in the U.S. is also one of the world's most energetic. From a night in a museum to a street-food festival, this metropolis has it all. Home to more than one-and-a-half million residents, Manhattan is the heart and soul of New York. The street pulse is electric – everyone seems to run on high-octane energy and you'll find yourself synchronising in no time.
With no time to waste we headed to Times Square and onto the Rockefeller Center, where we soared 70 floors to the "Top of the Rock" Observation Floor for unobstructed 360° city views of the New York skyline at sunset. Unforgettable!
With our 72-hour Hop On-Hop Off bus tickets in hand early on Saturday morning we ventured downtown (south of 14th Street). Quintessential Manhattan views abound – skyscrapers, water towers, cast-iron buildings – as do a plethora of boutiques, hip and eclectic eateries, and offbeat, intimate bars. We took in the sights of Brooklyn Bridge, Ground Zero and the Statue of Liberty. After a spot of lunch a trip to SoHo was on the agenda, home to boutique hotels, designer stores once found exclusively in the Upper East Side, and major clothing chains along Broadway (Zara, Top Shop, Uniqlo, etc). On the eastern fringe of SoHo, Nolita (from "North of Little Italy") has a quaint, relaxed feel, with a healthy smattering of jewel-box boutiques and cosy bohemian cafés. Mott Street is the best for browsing, followed by Mulberry and Elizabeth.
On Sunday morning we took a tour of the Midtown East and the Upper East Side home to Madison and 5th Avenue. This is museum territory, home to numerous entrances to Central Park (every New Yorker's backyard) and seriously decadent shopping.
Museum Mile is featured along a section of Fifth Avenue running from 82nd to 104th Streets, anchoring ten cultural institutions alone. Absolute musts include Metropolitan Museum of Art, Museum of Modern Art and Solomon R Guggenheim Museum.
We broke up our tour for a visit into Central Park where many New Yorkers spend their weekends. The Bethesda Fountain is the perfect base for people-watching. We ended this part of our tour with a visit to Grand Central Terminal visiting its magnificent marbled main concourse with its vaulted astronomy-themed ceiling (featured in a zillion movies) – a hive of activity at peak times.
Monday morning saw us back on the bus for a tour of Harlem and the Bronx followed by a River Cruise along the Hudson River giving us another chance to take in all the sights and last-minute photography opportunities. No trip would be complete without a visit to the iconic Empire State Building, the queues were long but we were up on the observation floor within an hour before we finally said goodbye to New York. No doubt we will be back again before long!