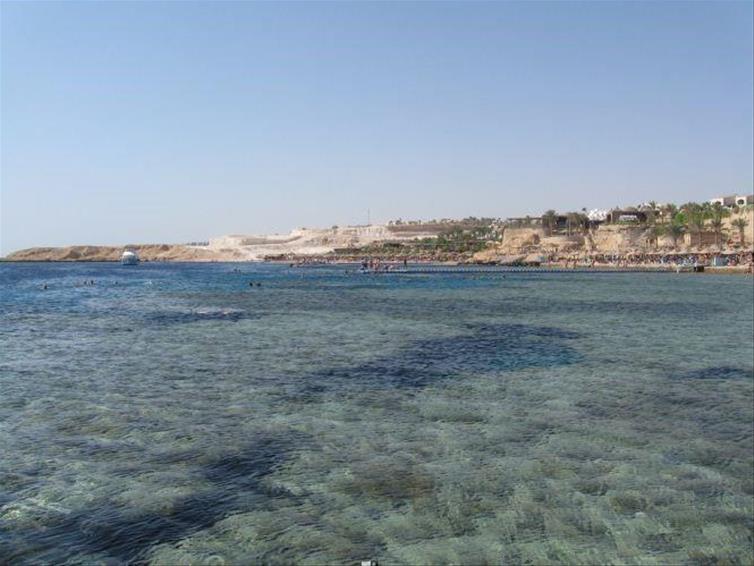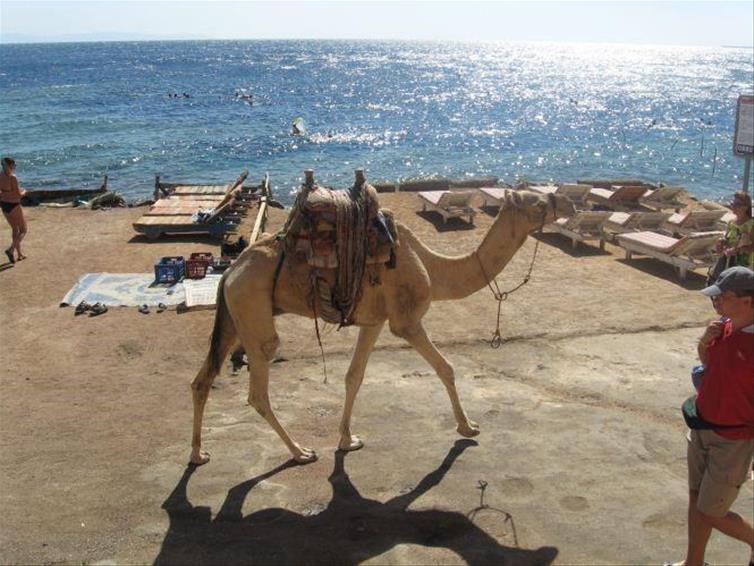 We were in desperate need of some winter sun so decided to head for the sun guaranteed resort of Sharm el Sheik in Egypt for a relaxing two weeks of bliss! After a flight just over five hours long with Easyjet we arrived safely into Sharm Airport. Our hotel was only a quick ten minute transfer from the airport so we were safely checked in and in our room within an hour of touchdown.
We stayed in Shark's Bay which is a laid-back, relaxed area with stunning views of Tiran Island and is ideal for divers, snorkelers and swimmers alike. There is also an abundance of activities and entertainment in both the hotels and Shark's Bay shopping area. Even though our hotel was all-inclusive, which is very common in Sharm, we still ventured out on many an evening to enjoy the entertainment in "downtown" Shark's Bay, a short five to ten minute walk from our hotel.
We embarked on a couple of day trips, the most memorable being Abu Galoum and The Blue Hole. We were picked up from our hotel early in the morning for a jeep safari across the picturesque area of Abu Galum where we stopped at a Bedouin camp to enjoy a traditional Bedouin tea whilst learning all about the Bedouin life. We then enjoyed a camel ride before lunch which was an experience but the camels all behaved impeccably with no spitting! After lunch we snorkelled in the amazing Blue Hole for a good hour or so - this was amazing. On the way home there was a stop in the unspoilt town of Dehab for some shopping. It's a great day out with amazing sightseeing.
The main shopping area of Sharm el Sheikh is Naama Bay which offers an array of shops, bars and restaurants. Most hotels in Shark's Bay offer a regular transfer into Naama Bay should you wish to visit. You can also take a day trip out to Cairo and the pyramids although it is advisable to fly rather than take the very long, long coach journey which I would not recommend especially if you are only away for a week.
I would definitely go back to Sharm; it is a good holiday if you need to relax with guaranteed weather and a very reasonable price.