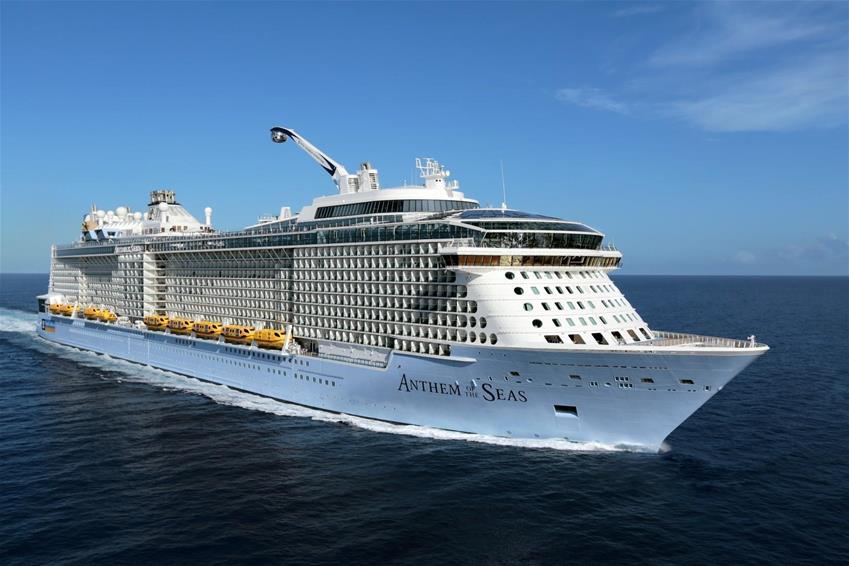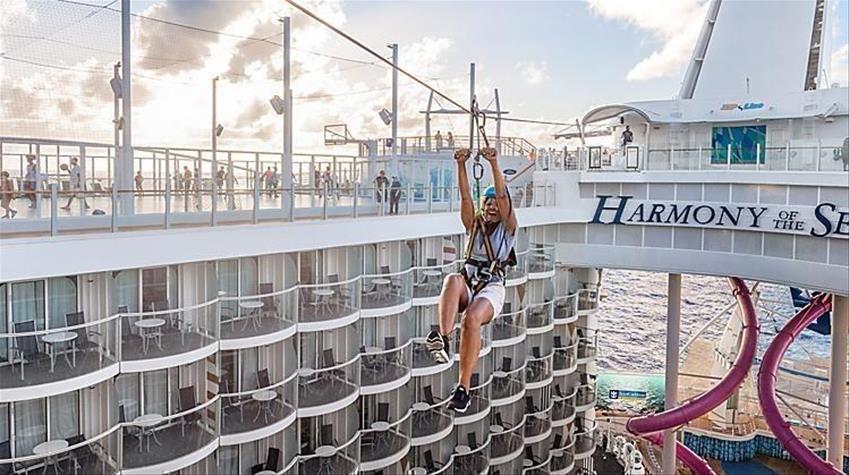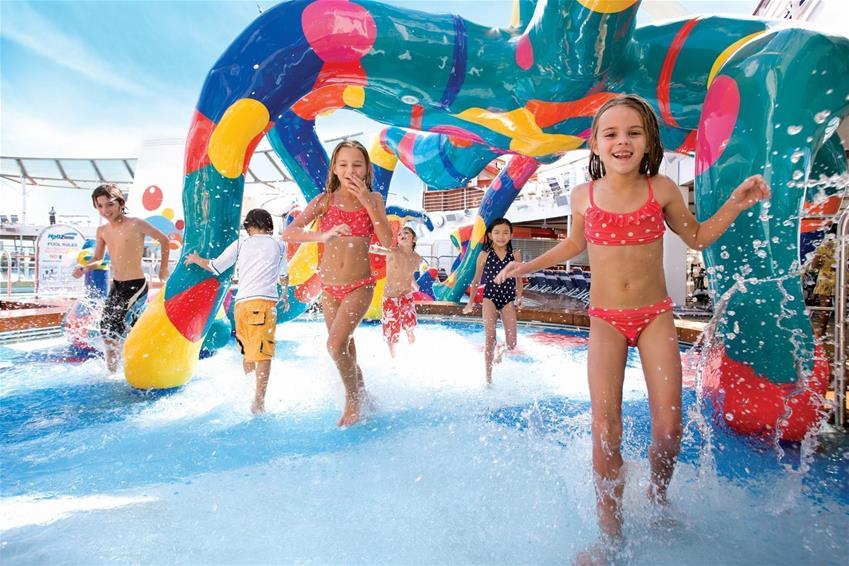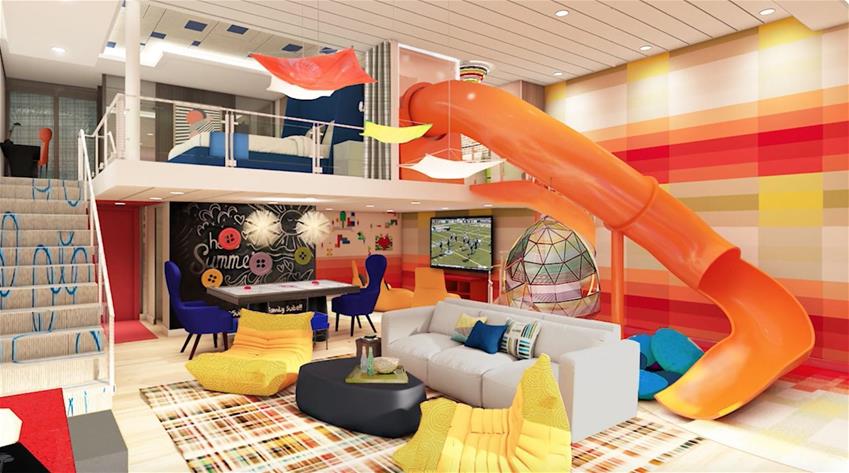 Cruises are an absolutely fantastic alternative to a family holiday with the main benefit being that they are so easy! Cruising brings everyone together all in one place and still ticks all the boxes for every generation – even the fussy ones! They are great for multi-generational holidays with heaps of entertainment and activities to keep children of all ages happy, adult only areas for relaxation and show and shore excursions for everybody to enjoy together.
You can even start your holiday from day one with exciting no fly cruises from Southampton, this means no lengthy car journeys to the airport, no tired children before you've even arrived at your destination, no airport delays etc plus you get to take over 90kg luggage per person! There are currently two ships sailing from Southampton in the Summer of 2019 and 2020 and they are Explorer of the Seas and Independence of the Seas in the Summer of 2019 and next year Anthem of the Seas will be here on her own. Cruises from Southampton enjoy fabulous destinations in Europe and the Baltic including Norway, Finland, Estonia, Russia, Denmark, Holland, Belgium, France, Spain including the Canary Islands, Portugal and Italy.
At Royal Caribbean Cruises, family comes first. There are slides, pools and splash parks, a carousel, rock climbing, ice skating, surfing, ziplining, video games, bumper cars and so much more. That will keep Granny and Grandad happy! At the award-winning Adventure Ocean® Kids Club, the fun never stops. From babies to teens, anyone between 6 months and 17 years is welcome – giving you some time to kick back and relax. There are playgroups for toddlers, parades for kids and teen-only hangouts.
The areas for different age groups are located closely – making it easier for siblings to be near each other if they prefer. From 6-36 months you can bring them along for a 45-minute interactive playgroup whereby they can enjoy all kinds of extraordinary music, fun & games. If you want to relay at the spa or explore on shore, then you can drop your little ones off at the Royal Babies and Tots Nursery (fees apply). From 3-11 years Royal offer three groups; Aquanauts (3-5 years), Explorers (6-8 years), Voyagers (9-11 years), all of which enjoy heaps of activities from sports and backstage tours to a heap of other activities which have been cleverly created for these age groups. Your teenagers can enjoy Young Teens (12-14 years) who can go active and test their strength on the Rock-Climbing Wall, then unwind with a movie. Older Teens (15-17 years) can make lifelong friends at pool parties and karaoke. There is also a teen-only hangout area with a disco for late night fun.
Royal Caribbean are also embracing autism at sea and offer an autism friendly initiative for families living with autism, Down Syndrome and other developmental disabilities. This includes sensory friendly films and toys, dietary menu options, and overall autism friendly training for Adventure Ocean staff and more. Services include priority check-in, boarding and departure and special dietary accommodations including gluten and dairy-free.
With almost everything included in the one price they are also very good value for money. From lunch at Johnny Rockets to dinner in the main Dining Room, family dining is fun and tasty for everyone. The main dining area, Windjammers offers a buffet style which is great for children with lots of variety or you can eat in the Main Dining Room where your every requirement will be taken care of by your very own waiter who will be with you for the duration of your cruise. If you have family members with any allergies or just picky eaters, then just let me know and Royal Caribbean will make sure that nobody goes hungry!
When it comes to staterooms all ships have rooms to suit every type of family and budget from comfy interior rooms or luxurious family suites. If you've a child with special needs, the accessible rooms come equipped with all the little helpful extras for a comfortable and relaxing stay. Family rooms are set up with families in mind with plenty of storage, safe and a fridge or mini bar. Cots are available on request as well as bed railings. If you have a larger family or you want a mix of family time and personal space, then a family connecting suite is the one for you. With private bedrooms and bathrooms and a shared communal space, you get the best of both worlds. For an extra special fun-filled stay on Symphony of the Seas book the Ultimate Family Suite. This out-of-this-world suite has a games table, chalkboard wall, play area and hot tub but best of all there is a slide from the top bedroom down to the communal area!
So, what are the best ships for families within the Royal Caribbean fleet? The newest and biggest ships of the Royal Caribbean fleet are Symphony and Harmony of the Seas, both have an impressive selection of family-friendly activities and entertainment – including four fantastic pools, 10 hot tubs, a 3D theatre, rock climbing walls, ice skating rink, two FlowRider surf simulators and a zipline. Anthem of the Seas also offers many amazing activities for the family and sails out of Southampton in Summer 2020. Every day onboard Anthem of the Seas is like embarking on a whole new adventure from roller skating at SeaPlex, bumper cars or circus school or FlowRider and North Star, the list is endless.
If you want any information or quotation for a cruise on Royal Caribbean please do not hesitate to contact me.