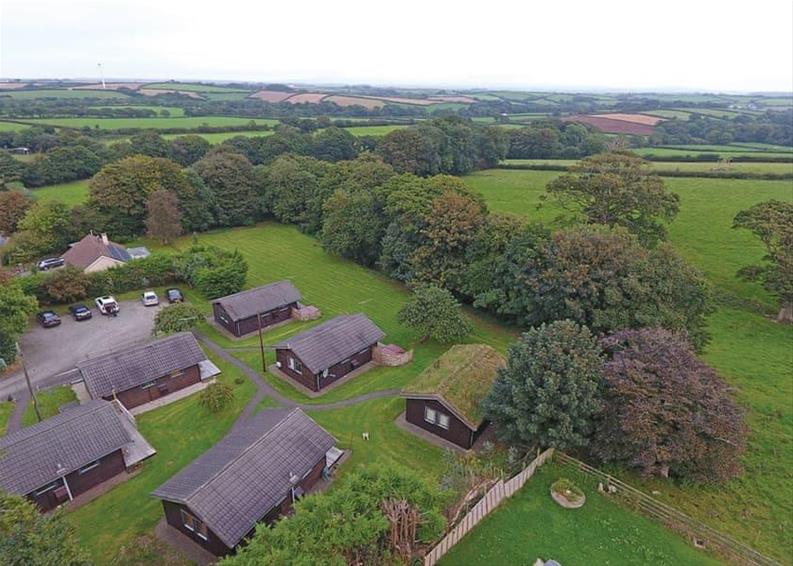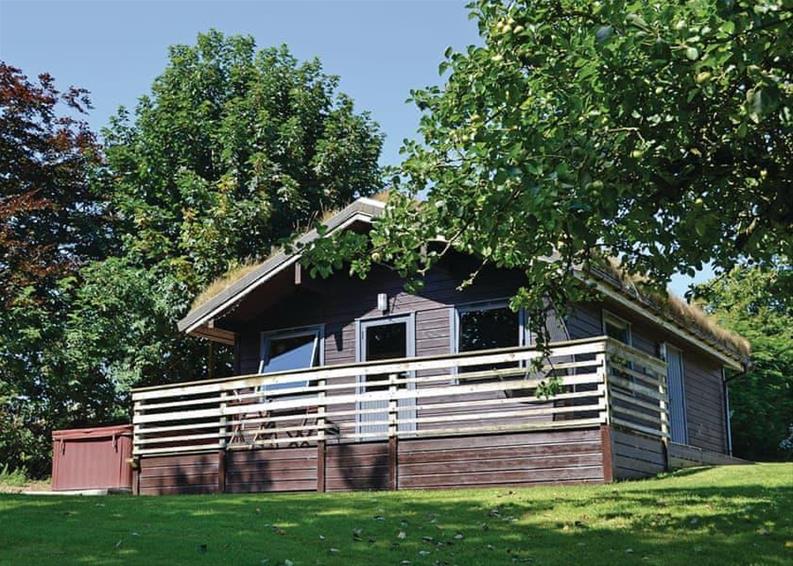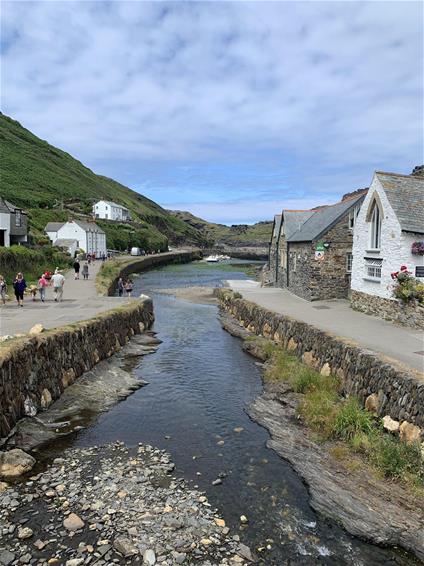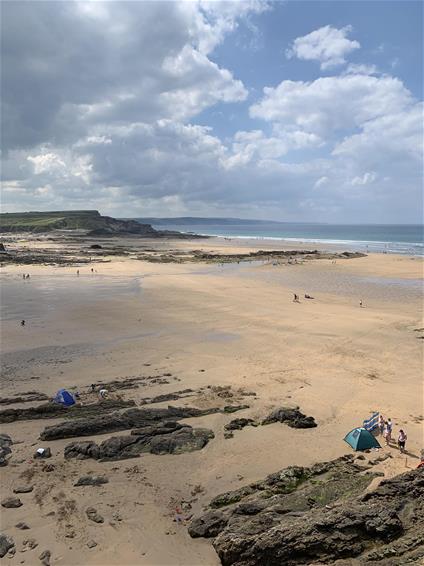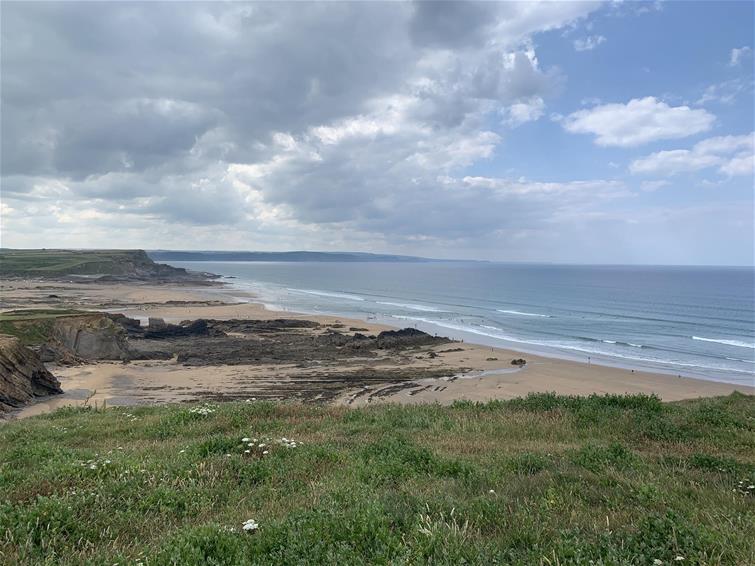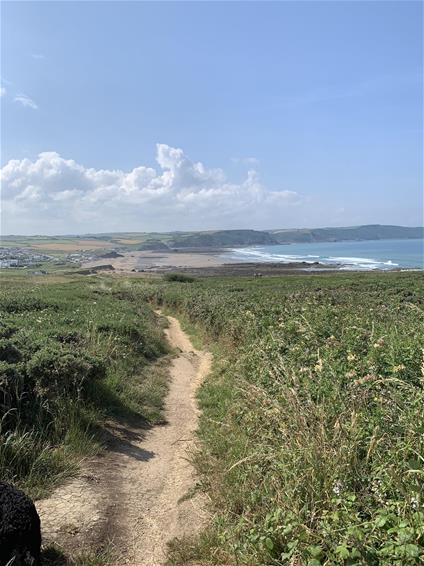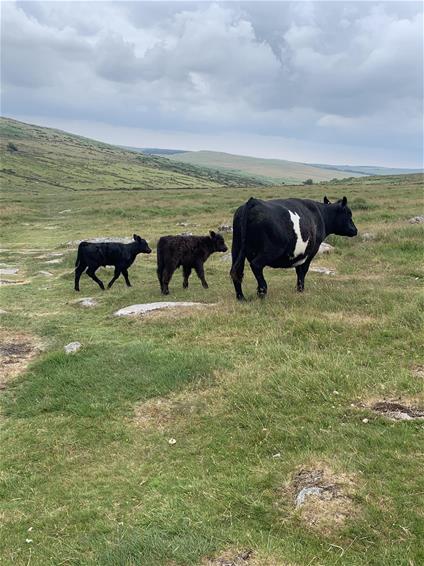 For many reasons, my hubby and I decided on a staycation this summer to Cornwall. I used to visit Devon and Cornwall every year when I was growing up and had not been back since! I wanted to go back and revisit my childhood haunts and reminisce. We drove down early on a Friday morning, taking lots of stops for Bertie the Cockapoo to have a stretch and run-around, arriving at our lodge for the week. We chose Avallon Lodges, which was approximately 13 miles inland from Bude. I booked our lodge through Hoseasons and it was one of six lodges on a working farm right in the middle of the country - absolute blissfully peaceful and quiet. The lodge consisted of 2 bedrooms, lounge/kitchen and bathroom and had a balcony with a hammock!
Our first full day took us to Tintagel and Boscastle. Tintagel is famous for its cliff-edge castle, long associated with the legend of King Arthur, and offers a day out that is as rich in adventure as it is in history. The castle straddles both the mainland and a weather-worn headland jutting out to sea, unfortunately at our time of visiting the access to the castle was shut due for the construction of a new footbridge, due to open mid-August. They are hoping that this will alleviate queuing time during the summer months. We did have a walk down onto the beach with Bertie who loved all the little rock pools. Boscastle is a tiny port with a beautiful natural harbour and quaint white-washed cottages. Before the railways, Boscastle was a thriving port, serving much of North Cornwall and is well known from all the news in summer of 2004 when it survived some terrible floods. We followed the footpath to the left of the quayside which took us to the Lookout, one of the most wonderful vantage points from which to see the rugged coastline. Much of the land in and around Boscastle is owned by the National Trust. Boat trips can be taken from Boscastle Harbour, down the coast as far as Long Island. During the breeding season you may be lucky to see razorbills, guillemots, and puffins. There are also seals in these waters.
Sunday was stay at the lodge day as we had the men's Wimbledon tennis final, Cricket World Cup final and the Grand Prix! A great day relaxing with a beer and a BBQ!
On our third day we headed down into Bude, a seaside resort famous for its long stretches of sandy dunes and great beaches. We decided to head over the cliff top to Northcott Mouth, a beautiful walk taking in the scenery, once there we walked down onto the beach and back towards Bude all along the beaches with their many rockpools and rugged cliff faces This was a beautiful walk although we were lucky with the tide! Bude itself is a quaint little town with a good range of shops, restaurants and bars. We had a lovely brunch at Morwenna Cafe Bar at the top of the high street - thoroughly recommend.
The next day we visited Widemouth Bay and had another lovely walk along the north Cornwall coastline. For many years we stayed at Widemouth Bay Caravan and Camping Park and we took a walk up there to see if it still existed and it did! Widemouth Bay is very long open bay popular with families and surfers and at low tide there are hundreds of rock pools to explore. Situated just 3 miles south of Bude and accessible along the South West coast path, Widemouth Bay offers fantastic conditions to learn surfing or bodyboarding, which is why many of the local surf schools are based there. It has also received the Blue Flag Beach Award 2019. Viewing areas with free car parking are located at both the north and south end of the bay so you can enjoy the fantastic panorama without getting your feet sandy! Surfers will experience a variety peaks from the north to the south end of the beach, breaking on sand or reef, producing spilling or heavy barrelling waves. You'll also spot the Black Rock landmark. The North beach is the only beach you can walk a dog.
We did venture back to Bude and had a walk along the canal. A visit to Bude canal has plenty to do and a walk or paddle along the historic Bude canal is a must for any visitor. Parking is easy right next to the friendly Tourist Information Centre which is also an excellent first stop before you explore the canal for yourself. Several features along its length are unique in British canal history, a unique waterway, it was originally created for transporting lime rich sand to local farms. Today it is a place for fun rather than industry. Canoes, kayaks, pedaloes and bikes can all be hired easily. A really great day out.
Our trip to Cornwall was very successful, the weather was very kind to us, and we came back feeling refreshed and well-rested.
If you would like any details of holidays within the UK from staying in hotels, lodges with hot tubs, caravans or cottages please do get in contact - I do not just sell holidays abroad!