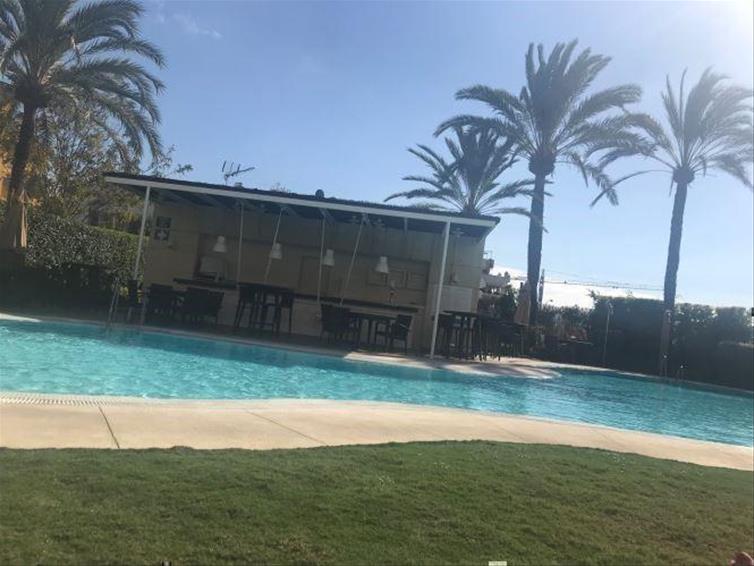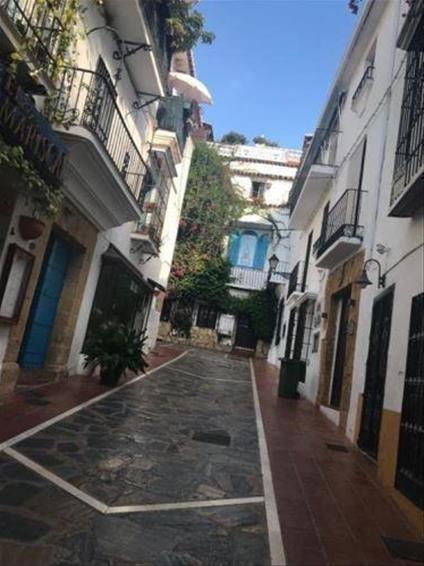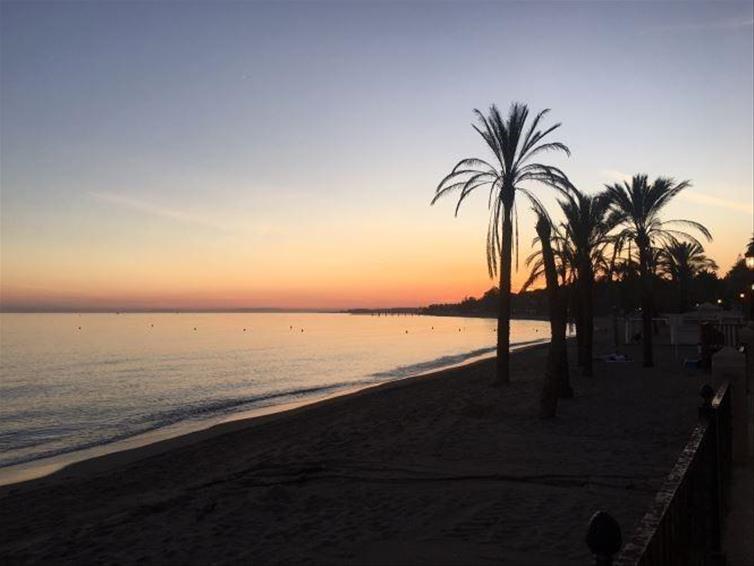 When I gave my 16 year old daughter the choice of where we would spend 4 nights in October half term I was not expecting Marbella! I had not visited mainland Spain before and my only experience was watching the The Only Way is Essex cast and Life in Marbs living the high life in one endless round of parties.
We left Bournemouth at 9 o'clock in the morning on Ryan Air and within 2 hours had landed at Malaga Airport. With no transfer booked we headed out of departures to try and find the kiosk to book the coach for the 45 minute trip to Marbella. It was so simple, we purchased our tickets for 6.15 euros and after a quick coffee were on our way.
We were staying at the 4* NH Marbella Hotel which on arrival was more than adequate for our needs. Lovely decorated and comfortable room, restaurant, bar and outside swimming pool. The weather was a lovely 22 degrees, and after dropping our bags and changing, we headed out to explore.
The hotel is about a 5 minute walk to the beach and promenade, if you turn left you will reach Marbella and the old town in about 20 minutes, and if you turn right you will have a longer walk, albeit lovely all along the promenade, into Puerto Banus. We walked to Puerto Banus on our 2nd day and it took us about 90 minutes.
On our walk into Marbella we passed the 5* Gran Melia Don Pepe which is absolutely fantastic with sea views and the ideal location. As we continued walking we passed lots of beach side restaurants and cafes until we reached Marbella Marina. Turning inland at the Marina and walking approximately another 5 minutes we reached Marbella Old Town which is steeped in history and typically Spanish. On one of our nights we ventured up here and experienced authentic Spanish Tapas with a class of Rioja!
The following day we ventured into Puerto Banus with a leisurely 90 minute walk all along the promenade, passing many runners and walkers on the way. Puerto Banus has a marina full of expensive yachts, Ferraris are parked in abundance in the street, and the cafes and bars are full tourists watching the world go by. To drink and eat in Puerto Banus is a lot more expensive than Marbella due to the location and captive audience. We enjoyed strolling around but much preferred Marbella.
Our four nights were excellent and I would definitely not hesitate to recommend this wonderful place to all types of customers, couples, families, hen weekends etc - there is something for everybody.