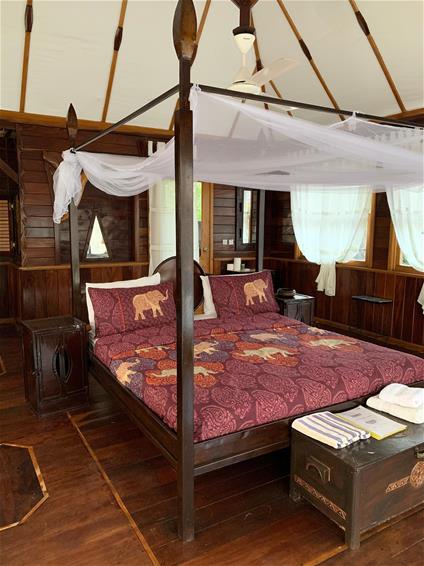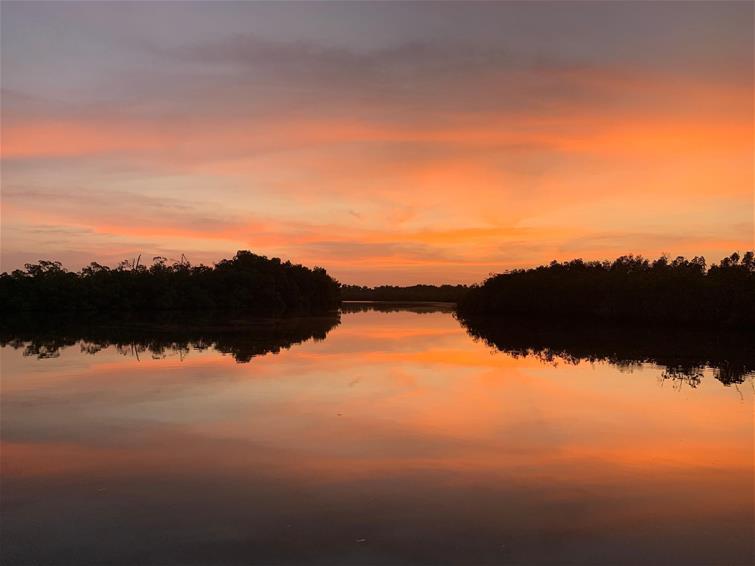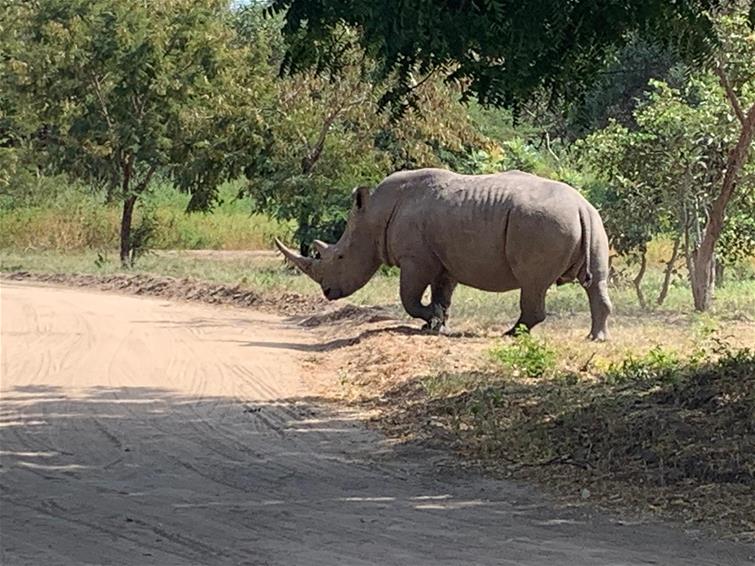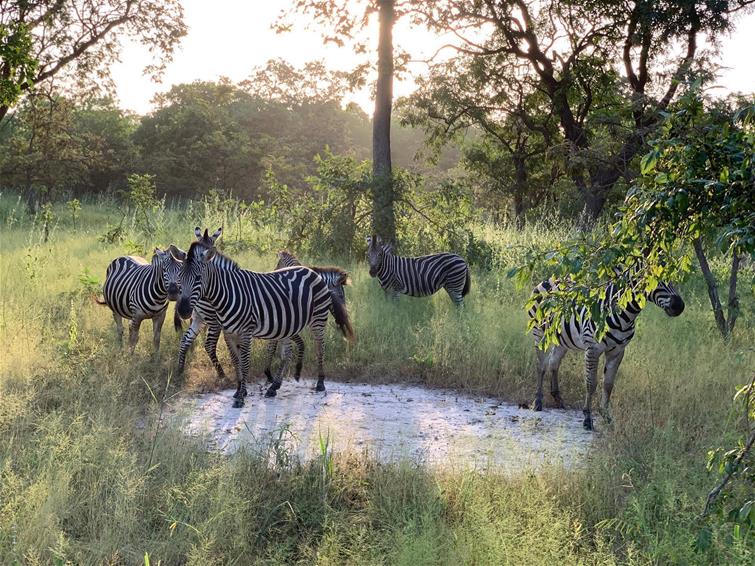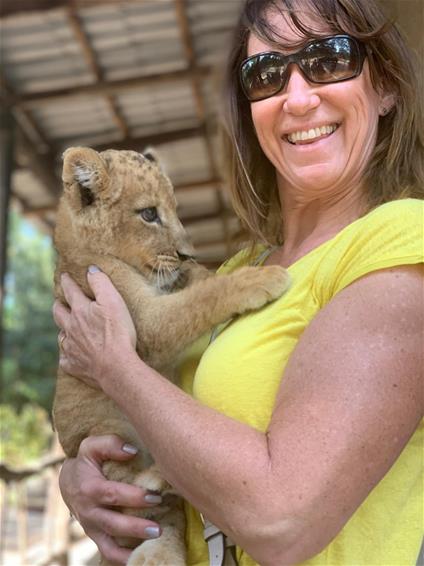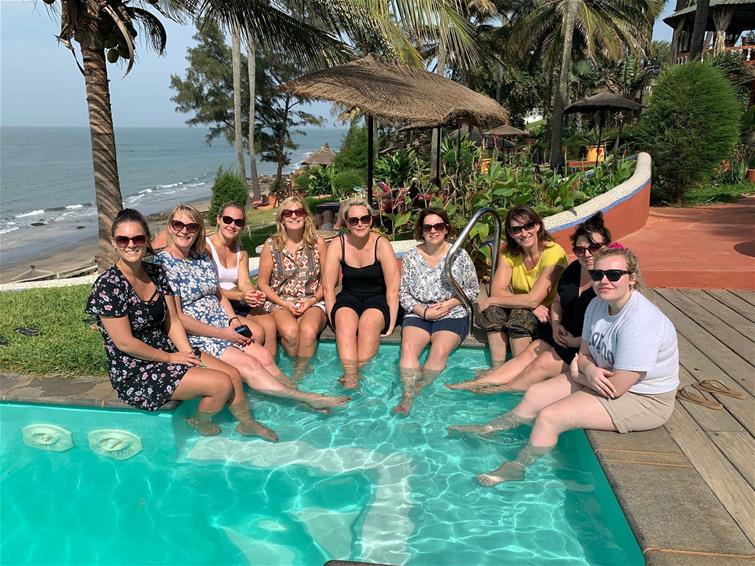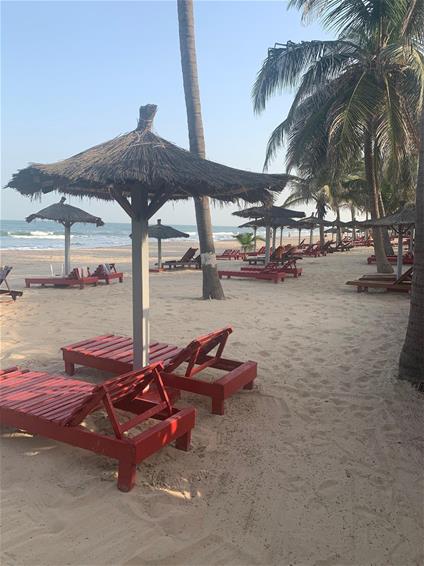 I was fortunate to be chosen to travel to The Gambia and Senegal with Gambian Experience and experience these amazing countries. I have had many customers experience this destination and now it was my time!
The Gambia is known as the "Smiling Coast of West Africa" and offers so much more that glorious weather and amazing beaches. There is a myriad of exotic wildlife, cultural experience, excellent restaurants and friendly locals. The Gambia enjoys year-round average temperatures of 32 degrees, and it is very affordable when you are there with a three-course meal with drinks from approximately £20 per person.
The flight down to the Gambia was only 5½ hours long and we travelled with Titan Airways direct from London Gatwick, Gambian Experience charter flights with Titan Airways and it was probably one of the best charter flights I have been on, leather seats, plenty of leg room and meals are included. We arrived into Banjul at 4pm and with no time difference to the UK and weather at 32 degrees it truly is the ideal winter sun destination. We were swiftly met by our transfer guide and taken on a short transfer to Mandina Lodges – another wow factor. Hidden away in the African Bush on a mangrove-lined tributary of the River Gambia this must be the most peaceful place I have ever stayed. There are only nine beautifully designed lodges built on and off the river and I was very fortunate to be allocated a floating lodge. We had a lovely dinner before retiring to bed, I slept soundly and could only hear the birds and baboons in the background. We rose early the next morning and embarked on a canoe ride to see a vast array of birdlife, baboons and reptiles. After lunch we left Mandina and travelled north for our ferry over to Senegal.
The ferry across to Senegal was a short drive and then a 30-45-minute ferry crossing, we were picked up by our Senegal guide on the other side and taken to Fathala Wildlife Reserve – another amazing experience. Set in 2000-hectares of a 6000-hectare natural reserve Fathala allows guests to experience a wide selection of Africa's superb wildlife. The first animal we encountered was "Kevin" the rhino! This first evening we enjoyed a sunset cruise and a glass of champagne before heading back and enjoying dinner on the terrace whilst watching the animals at the watering hole. The following morning, we were up very early for a game drive where we encountered zebra, giraffes, buffalo, warthogs, monkeys and antelopes. The best surprise of all was being able to see the orphaned lion cubs – what an experience.
After a very healthy breakfast we were picked up and made our way back over to The Gambia and spent the day looking at other hotels in the area including Sunbeach Hotel, Ocean Bay Hotel, Ngala Lodge before being dropped off to spend the next two nights at a favourite hotel with my clients, Kombo Beach Hotel. The following day we were up early for a kayaking tour along the river to spot all the amazing wildlife. Despite being Africa's smallest mainland country, the Gambia provides great opportunities for bird-watching and is home to a huge variety of habitats which support over 540 species of bird. The knowledge of our guides throughout this trip was outstanding.
After kayaking we were off again for hotel visits at White Horse Residence, Coco Ocean Resort & Spa where we had lunch, Kairaba Beach Hotel, Senegambia Hotel and lastly my favourite out of them all African Princess Beach Hotel. After returning to our hotel and getting changed for dinner we had the most amazing time at Ngala Lodge. People drive for miles to have dinner at this hotel and I can see why, fantastic food, wonderful staff and we finished off the evening dancing to the live band.
The following morning, we had a couple of hours free relaxing on the beach before our homeward bound flight which departed The Gambia at 4pm arriving back into the UK at 10pm. We were very lucky to travel home in Star Class with Titan which, in my opinion, is well worth the money and includes a separate area at the front of the aircraft, extra room with a 2-2 seat configuration, access to No 1 Lounge at Gatwick Lounge at Banjul Airport, dedicated check in desks, increased hold luggage of 30kgs and enhanced meal service and complimentary drinks on board.
Sunbeach Hotel – 4* all inclusive hotel which enjoys a fabulous location right on the beach at Cape Point. This hotel is an ideal choice for families and couples and is quite lively.
Ocean Bay Hotel – 4* hotel with a beachfront location and a very large pool which is the focal point for many activities and evening entertainment, another excellent hotel for families.
Ngala Lodge – 5* hotel and one of my favourites, perched high above a quiet and scenic cove overlooking the Atlantic Ocean. This is a small boutique hotel for adults only with only 24 suites so is perfect for a romantic break.
Kombo Beach – 3* hotel and one of the popular hotels in The Gambia due to being on one of the best beaches and having an infectious atmosphere with friendly staff and excellent entertainment programme.
White Horse Residence – a beautiful home from home, with only 8 rooms this hotel is tranquil with stunning sunsets and is excellent for couples who are looking for an intimate, romantic, hotel experience.
Coco Ocean Resort & Spa – Luxury Boutique Hotel offers a tranquil oasis whereby you can enjoy the green lawns, 3-tiered swimming pool, a superb spa and a fantastic stretch of beach. Prince Charles and Camilla recently stayed here in the Presidential Villa on their recent state visit to the Gambia.
Kairaba Beach Hotel – Another one of The Gambia's popular hotels this 4½* hotel offers a quiet and tranquil haven between the beach and Kololi's busy nightlife "strip". The hotel has wonderful gardens which boast incredible wildlife.
Senegambia Hotel – a 3½* hotel located next to the Kairaba Beach Hotel in the heard of the bustling resort of Kololi is suitable for families and groups.
African Princess Beach Hotel. – Located on a beautiful stretch of beach this new hotel is 4½* and offers ground floor rooms with direct pool access.
Why the Gambia? There are too many reasons for me to list but with the perfect climate, only a 6 hour flight, no time difference = no jet lag, English is the official language and the people are so friendly combined with an abundance of wildlife and glorious beaches I cannot find an excuse not to go!