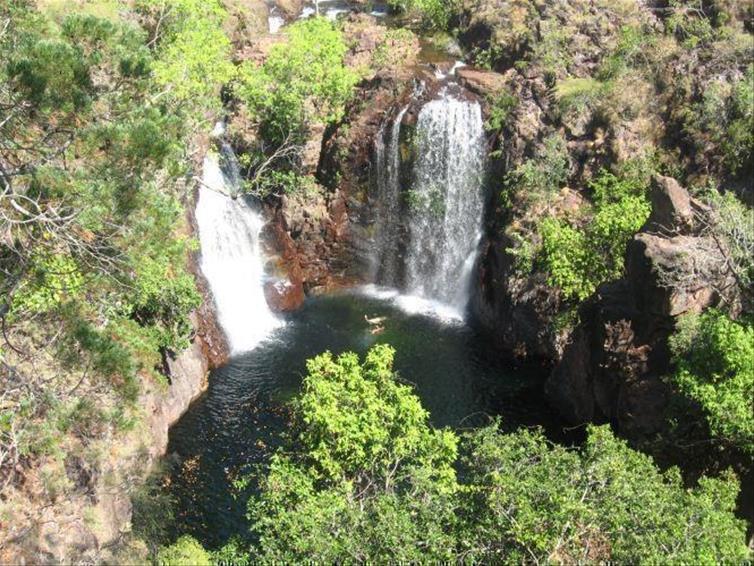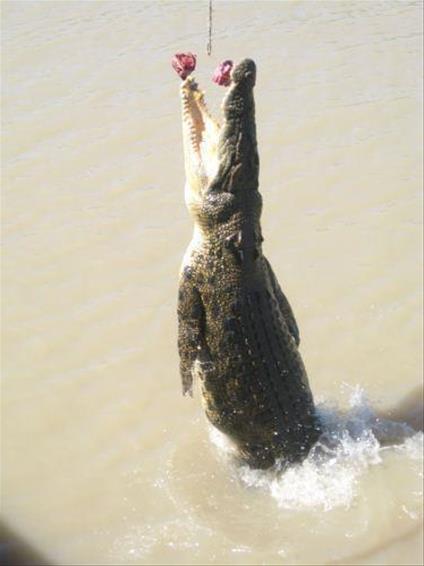 I have travelled extensively all around Australia but I think that if I had to pick a favourite, Darwin and the Top End would come extremely close. We flew from Adelaide to Darwin on a cold, crisp winter's day in July, arriving into Darwin to a beautiful 30 degrees of pure blue sky. May to October is the perfect time to visit as it is the dry season and the majority of days are dry with clear blue skies and regular 29/30 degrees heat. On arrival we picked up our campervan and proceeded to our first holiday park in Darwin's city centre.
Darwin has an abundance of things to do; we visited Aboriginal art galleries, the famous Mindil Beach Sunset Market and the chic Cullen Bay Marina and wharf. My husband ventured on a deep sea fishing trip returning home jubilant with his many catches much to the amusement of all our fellow campers - they had to help us eat all the fish!
Upon leaving Darwin we set off for the Adelaide River where we took a cruise to see the acrobatic jumping crocodiles. We proceeded into Kakadu National Park, 250 kilometres east of Darwin, which is home to one of the world's highest concentrations of Aboriginal rock art. We visited Nourlangie Rock and Ubirr Rock to view various examples of art. We also hiked to the top of Gunlom Falls, made famous in the movie Crocodile Dundee and onto Maguk (Barramundi Gorge), where a hike was rewarded with a swim in the plunge pools. Kakadu changes dramatically with the seasons and needs to be visited more than once to truly appreciate its dramatically different seasons. We based ourselves at a central holiday park in Jabiru whilst exploring this diverse landscape.
Our next stop was Katherine Gorge (Nitmiluk) which is part of the Nitmiluk National Park. We enjoyed a leisurely cruise through the gorge having to get on and off different boats due to the low water levels common in the dry season.
Our final stop before heading back to Darwin was Lichfield National Park which features an abundance of waterfalls, walking tracks and intriguing magnetic termite mounds. We spent many hours in the many waterfalls and plunge pools.
Sadly our time in Australia had come to an end and it was time to return our campervan to Darwin and head back home. I would not hesitate to recommend this beautiful area of Australia; it has plenty to offer any age group or ability with options of self-drive through to fully escorted tours.