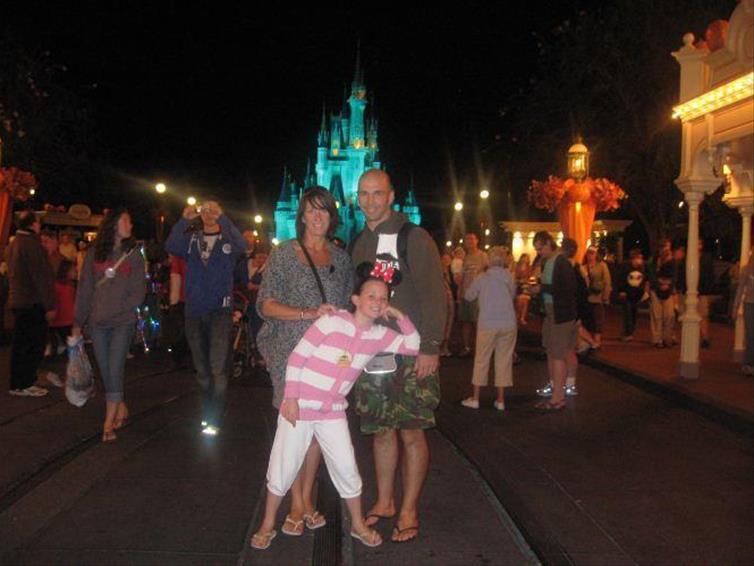 What an amazing holiday! My husband was asked to be best man at his friends' wedding which was to take place at Disney World in Orlando, Florida. Did we need asking twice? No!
We decided to stay with the happy couple in Disney and chose Sarasota Springs Resort & Spa which is a lakeside equestrian-themed hotel near the Downtown Disney area. We flew into Orlando and because we had booked a Disney hotel, had our transfers included with the Disney transfer bus.
The whole seven days of our holiday was action-packed and as our package had included a 14 Day Ultimate Ticket with unlimited entry to four theme parks and two water parks. We didn't stop from getting up in the morning to going to bed at night, visiting a different park each day and sometimes up to three in a day!
My daughter, who was nine at the time, absolutely loved it. She was tall enough to go on all the rides including Space Mountain, Splash Mountain and the Haunted Mansion at Magic Kingdom, Soarin' at Epcot and Rock 'n' Roller Coaster starring Aerosmith at Disney's Hollywood Studios. Best of all was the Expedition Everest at Disney's Animal Kingdom. We left the last day to experience Blizzard Beach but only my husband was brave enough to try Summit Plummet; a 120 foot high water slide!
Our friends were married on the third day of our holiday at the beautiful Polynesian Resort which provided a tropical paradise setting featuring lush vegetation, koi ponds and white sand lake beaches which provided a spectacular setting for their wedding photos.
We couldn't come to Florida without experiencing one of the many shopping malls and it didn't disappoint us. We came away with a suitcase full of clothes, sunglasses and trainers, all a fraction of the price we pay in the UK.