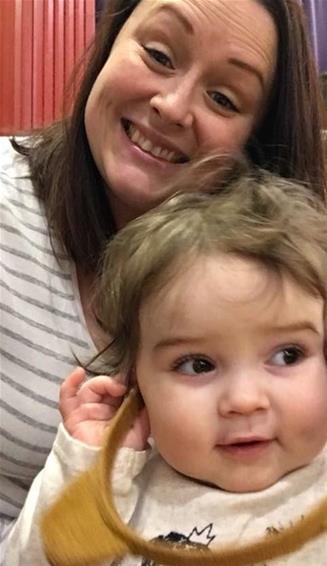 As a new Mum about to embark on travelling abroad with my daughter, it became clear how overwhelming travelling with kids can be! Not just the actual travelling but finding the right place, the right hotel, the right flight times, packing the right things... aaaah!
So, after doing lots of research and chatting with other parents who have done it and survived, here are some of my top tips!
Go as hands-free as you can! My over the body handbag is one of my essential items so will definitely be coming on holiday with me. Autumn's change bag is a backpack style so also allows me to be hands-free. Now Autumn is at the "I want to run off and explore" stage, I need my hands for stopping her!
Baby carriers are also amazing! Autumn is a little too big for hers now, but when she was a baby I used my carriers all the time. They allowed me to carry on with the normal jobs and 9 times out of 10 she would have a snooze...win win!
If travelling with an infant under the age of two, they can either sit on your lap for the flight or you can pay for them to have their own seat. Do think about what is best for you, consider the length of flight and how active the child is. All airlines allow you to take a car seat on board with you so long as it has the right safety measures (check with your airline for their requirements).
Autumn will have just turned two when we travel so will have her own seat, do make sure you pre-book seats regardless of whether the child is on your lap or has their own seat. Most airlines will ensure a child under 12 is sat next to an accompanying adult but it's always nice to have a bit of company and moral support so always pre-book seats to guarantee the whole party are sat together...we sure will be!
Book flights around your child's regular sleep time, by doing this you're increasing the chance of them sleeping on the plane, this is especially essential if you're doing a long haul flight.
The air pressure during take-off and landing can be quite painful for young children so make sure you take some snacks for a toddler and bottle or breastfeed a baby during these times, the act of swallowing will release any pressure build-up in the ears.
If your child is formula fed make sure you check the airline's policy for carrying formula and bottles onboard. Premixed formula is great for a short trip but for a longer holiday a can of formula is probably the better option. Make sure you take extra with you to account for any delays and don't rely on getting it in resort as other countries may not stock the brand your baby is used to and we all know how fussy some babies can be!
Take an easy to use and easy to store sterilising option... sterilising bags are excellent, they take up little room in a bag and can store quite a lot. Pack little pots of pre-measured formula for the flight so you're not having to worry about measuring out the exact amount of formula onboard.
Try to pack as much into your hand luggage as possible - bottles, formula, teats, dummies that way you are not at risk of losing it all if your luggage goes missing.
When it comes to choosing the right hotel, think about what you want from it. A kids club, splash pool, babysitting, etc. For us, the number one priority was for our room to have a separate sleeping area to the main living area, so we have decided on a one-bedroom apartment. Autumn is usually asleep by 8pm, we don't want to have to tiptoe around her, so knowing she is safely and peacefully snoozing away whilst we carry on with our evening in the living area was essential for us.
All-inclusive is great for older kids, the amount of ice-cream and soft drinks they can consume in one afternoon is amazing! But for us, with Autumn only being two we've decided on self-catering. We are a foodie family! We love trying new foods and experiencing the local culture and cuisine while on holiday so it suited us perfectly. We are centrally located and can easily venture out to the local town. We also have a supermarket nearby... food shopping in another country is way more exciting, or is that just me?
Villas are an excellent option; you have your own space in a home from home. Just be aware that many villas are located away from the main resort so car hire may be needed. If you are not phased by driving in another country, then this could be an excellent option for you and your family.
So, wish us luck for when we travel to Majorca later this year.