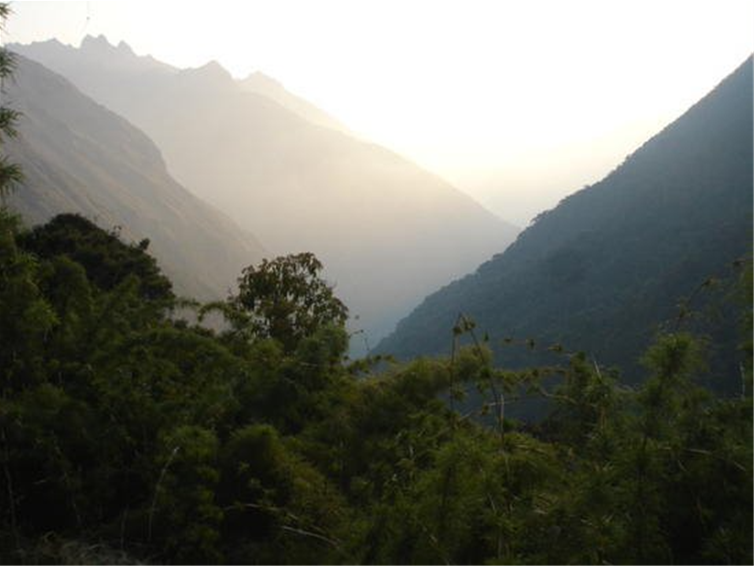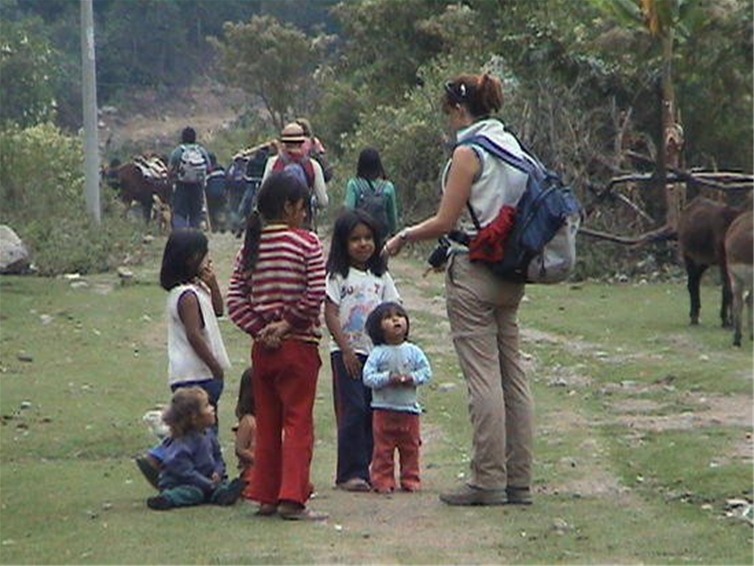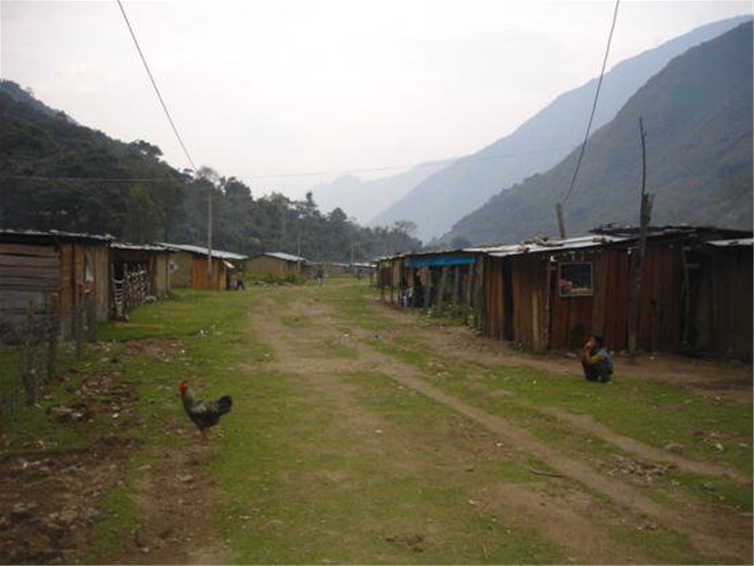 (Continued)
Day Four. Peruvian transport at it´s best
We jumped on a bus to get down to a cable we would need to take over the river. Well, it had been a bus once upon a time but now it was a battered heap with no glass in the windows and a piece of plastic for a door. As we arrived near to a river the bus stopped and 30 local men ambushed it, pushing and shoving to get the luggage as it was brought down from the roof. Apparently, they were desperate to carry our backpacks to the river (about half an hour walk) for 5 soles each (about 1 GBP). Crossing the river involved sitting in a metal crate 2 at a time (or 3 plus your sacks if you are Peruvian) and being pulled across on a wire. After a 3 hour walk along a dusty road on the other side, we arrived at a hydroelectric plant where a train would take us the last leg to the town of Aquas Calientes, below Macchu Picchu. Tourist-ville began here with loads of stalls selling drinks and a few restaurants. In the Peruvian Andean region, the only way the trains can get up the steep valleys is to switchback, so you go along for about 1km and then go back along the same track for 1km but higher up the hill in a zig-zig format…. this continues for hours and you kind of get the impression you aren't really going anywhere, but somehow you arrive. We spent the night in the pleasant town Aquas Calientes ('Hot waters', names after the hot springs it is home to) ready to walk up to Macchu Picchu for sunrise (there was also an option to go by bus).
Day Five. That Machu Picchu Moment
Machu Picchu really is one of those magical places everyone should see before they die. We had seen the famous postcard view so many times, and it was truly a much talked about place that did not disappoint. At 6am when we arrived the sun was just rising above the surrounding mountains creating a spectacle of colours and there were only a handful of other visitors. The only sounds were the birds and the air just seemed to be filled with mystery as we stared at the vast ruins. The isolation of its location is hard to take in – a ruined city perched on top of such a steep mountain surrounded completely by steep drops on all sides, mountains and white peaks in the distance. Machu Picchu was only discovered accidentally in 1911 by an American archaeologist. What a sight that must have been for him even if the ruins were covered in vegetation which it took his team years to clear. The Inca's had managed to hide it from the pilfering Spaniards completely, but no one really knows what its purpose was. Our guide provided long explanations about each building, the Inca beliefs of sun worship, the impressive astronomy tools and the incredible jigsaw-puzzle masonry of massive stones. His English, in general, was good but somehow his long-winded explanations of things didn't make any sense whatsoever and most of the group nodded off at some point, overcome by tiredness after the excitement of reaching Machu Picchu finally. We then summoned up enough energy to climb the very steep mountain behind the ruined city – Huayna Picchu. The Incas had incredibly built hundreds of steps leading to more terraces and a house right on the top. The views of Macchu Picchu were worth the climb and again you just wondered how on earth they could have built something so vast in such a precarious location. We just managed to squeeze in a much-needed trip to Aquas Calientes hot springs before catching the tourist train back to Cusco.
If you are considering hiking some of the world's most spectacular trails in Peru please get in touch and I can guide you through all the choices to find your perfect holiday.