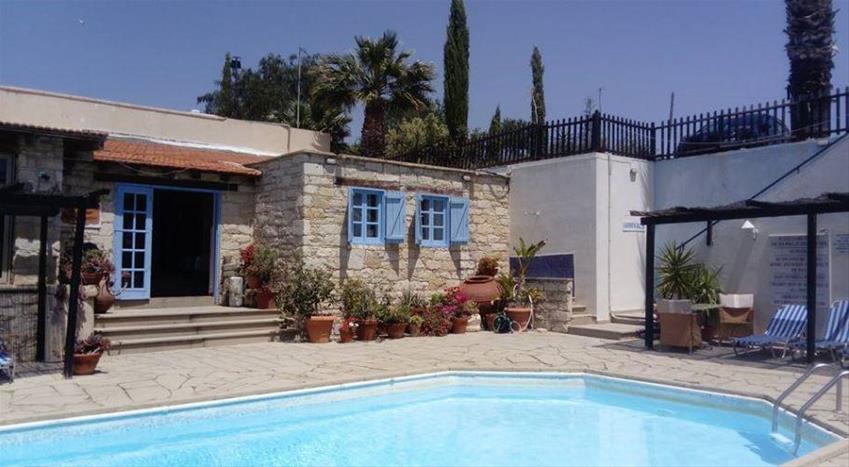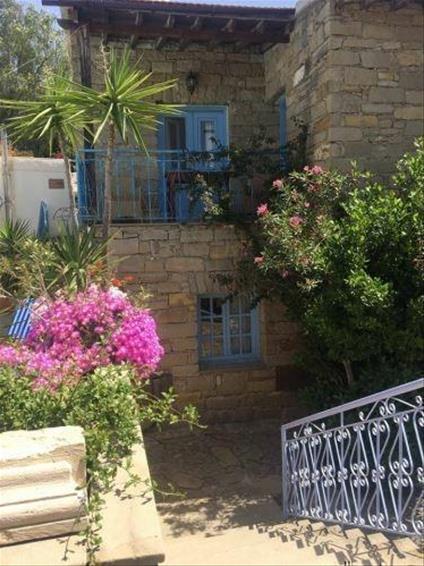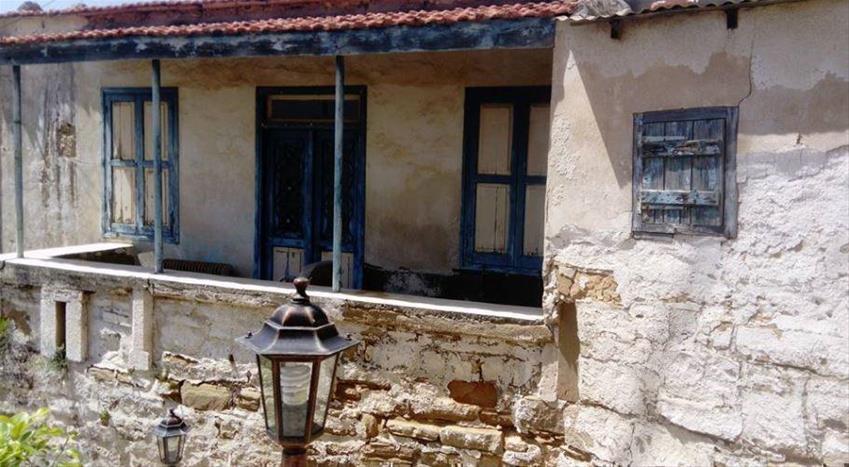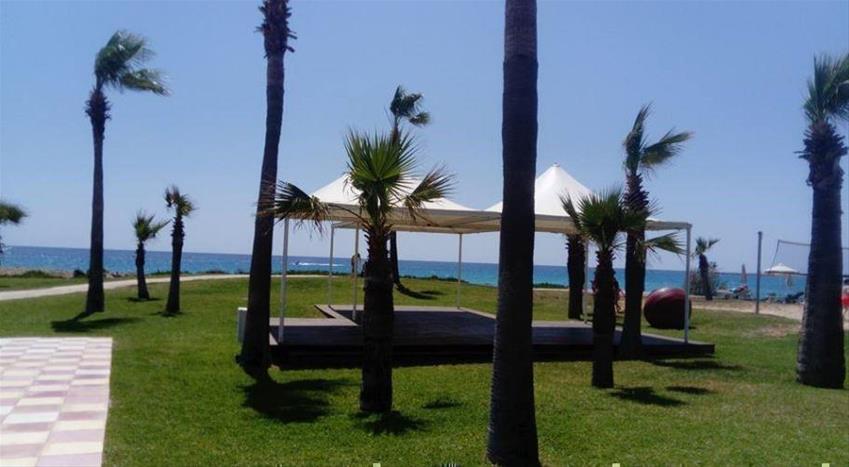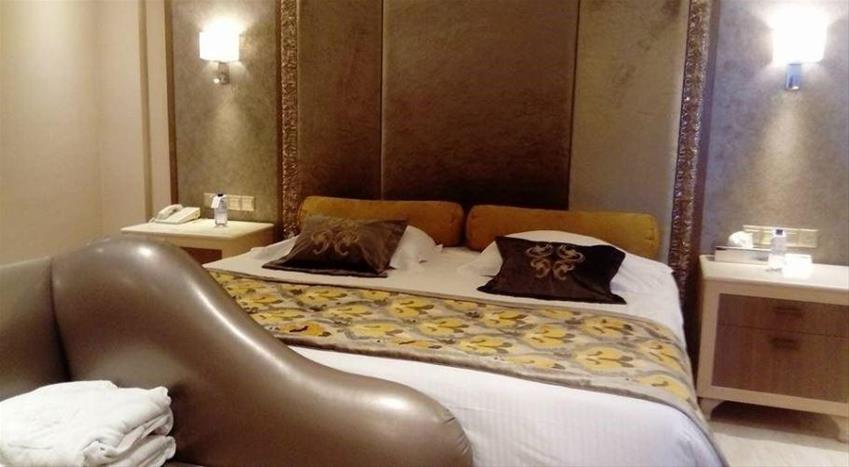 Beautiful Cyprus - home of Aphrodite and so much more.
Upon landing at Larnaca airport we were duly whisked away to the fabulous Adams Beach resort Hotel in Agia Napa on the East coast of Cyprus. We were met by the very friendly staff and after unpacking were shown around this fabulous 5 star property, right on Nissi Beach.
It's a perfect place for families, couples, in fact anybody and everybody as they cater for all. I particularly liked the wedding gazebo and chapel in the hotel grounds, which were both so picturesque and right on the beach front. It has its own very small private beach to the side, but I would recommend the public beach to the other side more for children as it's very sandy, not shingly, and the water slopes more gently here. The décor of the hotel is certainly 5 star and very sumptuous with fantastic spa facilities, and classy shops on-site, as well as a wonderful cocktail piano bar to while away the balmy evenings.
We then visited Agia Napa monastery, a wonderful hidden gem, right in the centre of party land! It's very small, but very beautiful and most certainly a must-see. Here you'll also find very welcome shade under the magnificent ancient and gnarled olive trees. But please remember that it is a place of worship, and entering all churches and monasteries in Cyprus, you are reminded to wear 'suitable' clothing and to cover up.
After lunch at a local harbour-side tavern, and another overnight stay, we moved slightly further east around the coast to Protaras. From here, we visited the amazing Cavo Greko sea caves - what a visit! Taking care to descend the rickety steps down the slope to the sea, it was well worth it. Once inside the caves, you feel you've stepped back millennia and all you can hear is the crashing of the waves; it's so peaceful. From there, we went to Fig Tree Bay in Protaras itself, and from what I saw, I would certainly recommend this as a come-to area: less busy than Agia Napa certainly, but very beautiful too. We were fascinated by the history of the Turkish-Cypriot war in 1974 and could see the ghost town of Famagusta, a short drive away from Protaras, with its washing still left on the lines from all those years ago: very sad.
Moving westwards along the coast, our next stop was Larnaka; not just an airport! We visited the beautiful church of St. Lazarus, which holds his tomb in the crypt. It would be a shame not to visit this lovely town when you come into/out of the airport. We then went to the famous hotel St. Raphael where we stayed overnight. Its entrance is awe-inspiring and its staff very friendly and welcoming. What the rooms lack in 5 star décor luxury, the restaurant certainly makes up for! I believe this hotel is due for, perhaps a warranted, renovation very soon.
Cyprus is so much more than beaches and tavernas - although they are wonderful too - but head inland and up the hills to the vineyards and you'll be pleasantly surprised. We visited the Zambartas vineyards, a long-established family-run winery, with the most delicious Cypriot wines. From here, we travelled onto Omodos village. I can't recommend this place highly enough, as it's a beautiful working village, where you can even partake in a spot of bread-making yourselves! The smells were amazing as the bakery is open to the streets and draws you in. Yes, it can become quite busy in the peak season, with buses disgorging the many tourists who've been told about this place, but out of season, it's just beautiful, calm and relaxed. Don't forget to visit the Monastery too, with its wealth of history and artefacts on show.
After an obligatory stop at the rock of Aphrodite for photo opportunities we moved onto Paphos, to the 5 star Almyra hotel. This is a very minimalist hotel, very stylish with its infinity pools, its spas and amazingly beautiful reception/eating areas. However, although the bedrooms were very generous in size, they lacked a 'woman's eye' for the necessaries. If only they'd think that women need a generous mirror, and not a small porthole fashion mirror whereby you need to be at least 6 feet tall to actually see through it, it would have been perfect! When you're only 5 feet 2, and have to stand on a chair to put your make-up on, for me, that let the otherwise beautiful accommodation down a little. On the plus side, the children's facilities and in particular the crèche facilities were world-class. It's so much more than a kids' club; this is truly certified infant/childcare at its best. No wonder the hotel has a high percentage of repeat customers with children!
From there we visited the sister hotel next door, the Hotel Annabelle. In my opinion, this is more suited to the 40+ demographic, as it's a little more traditional than the Almyra in its décor. It's a wonderful, clean, bright place to be with fantastic pools and accommodation. It truly is a top 5 star experience, and I would stay here without a shadow of a doubt. The furnishings in the rooms were exquisite, but very cosy and the rooms had wonderful large mirrors; it had been truly thought through (possibly with a woman's eye!) My hotel of choice of all the ones we visited!
From there we visited the most amazing and fascinating archeological site just up the road from Paphos harbor. You simply cannot leave Paphos without paying it a visit. The ancient history of the place is fascinating and the mosaics which had been discovered were stunning. It certainly helped having a local tour guide, who fascinated us with her wealth of knowledge about the stories depicted on each mosaic. Top tip: pay for a tour guide, otherwise you won't be able to get the most from this visit. I will never think of William Shakespeare again in the same light - I will leave that hanging! Our tour guide also took us to see the remains of an ancient theatre, not an amphitheatre as I would have called it, but it was not a full round, therefore didn't qualify for that name! Who knew! The ancient method of acoustics was tried out by all, it worked but not a microphone in site.
Finally a visit up the hills en route back to Larnaca airport to the most beautifully relaxing place of them all: Tochni village! If you're looking for the rustic, no frills, but stunning vacation, you've found it right here: Mamma Mia territory. This is where agro-tourism meets eco-tourism and I promise you won't be disappointed. Although hidden away, it allows you to access all other main parts of the island and is a refreshing break from the 5 star luxury lifestyle. Come with a few books, turn off your WiFi (although it's available), chill by the beautiful pools with a bottle of the local wine, and RELAX.
Beautiful Cyprus; I can't recommend it enough. Aphrodite was right! Many thanks to the wonderful Cypriot Tourist Board for welcoming and hosting us: I will certainly be back.