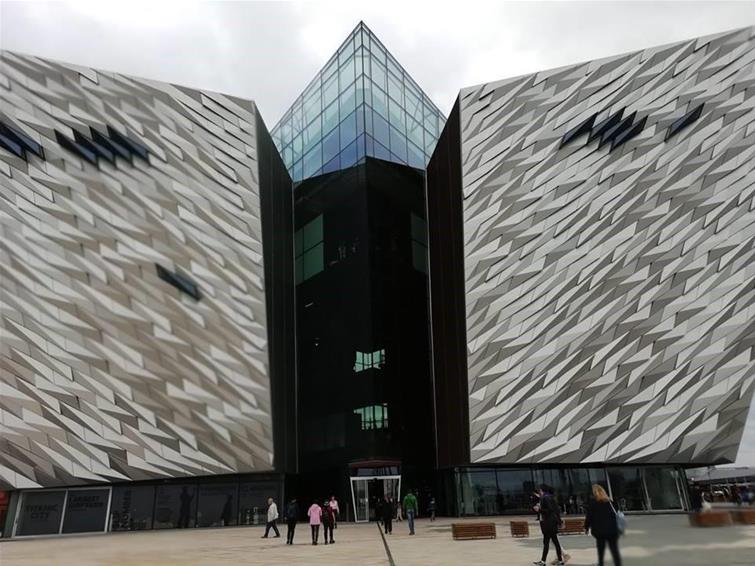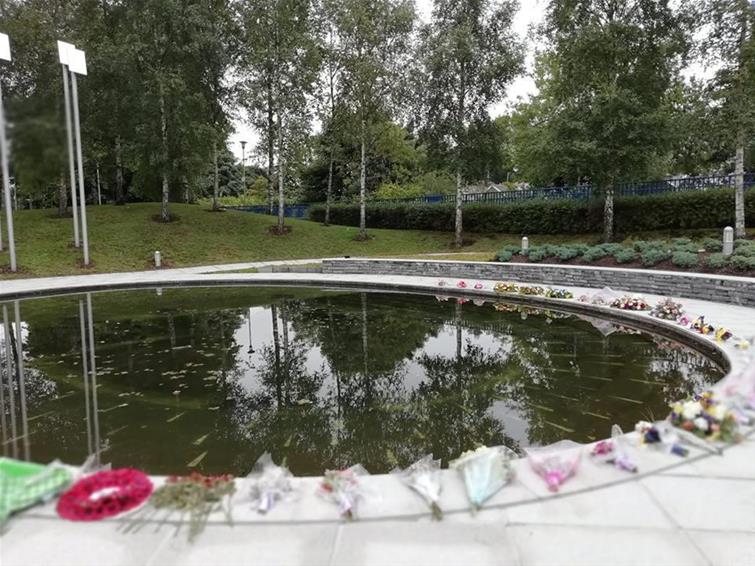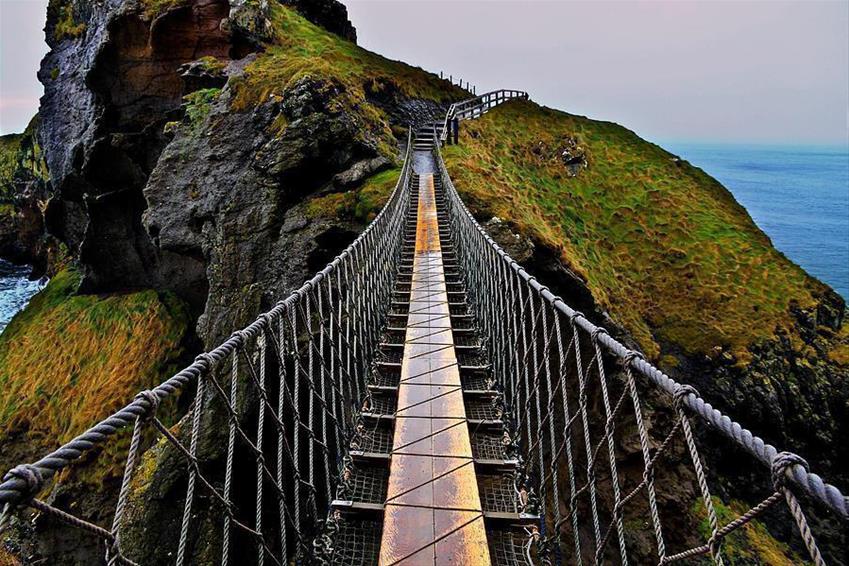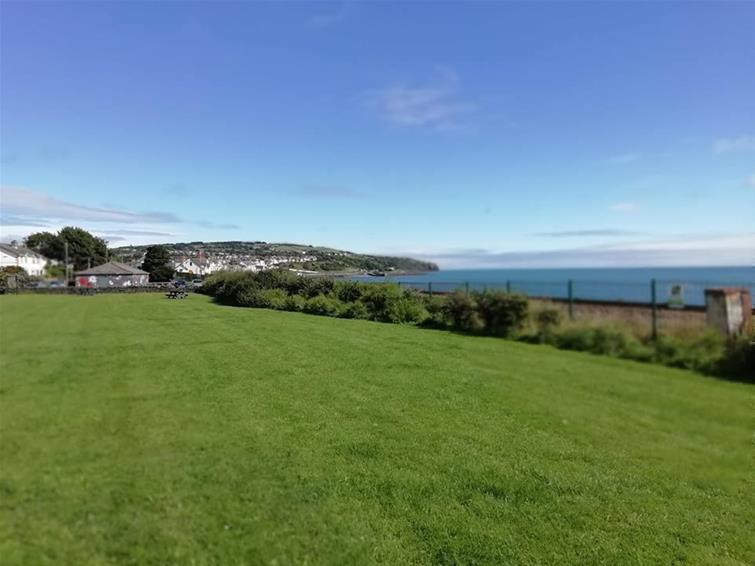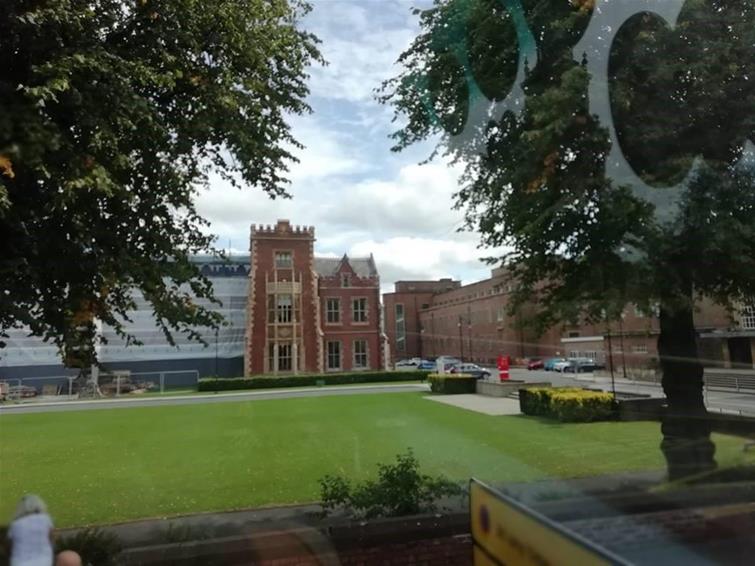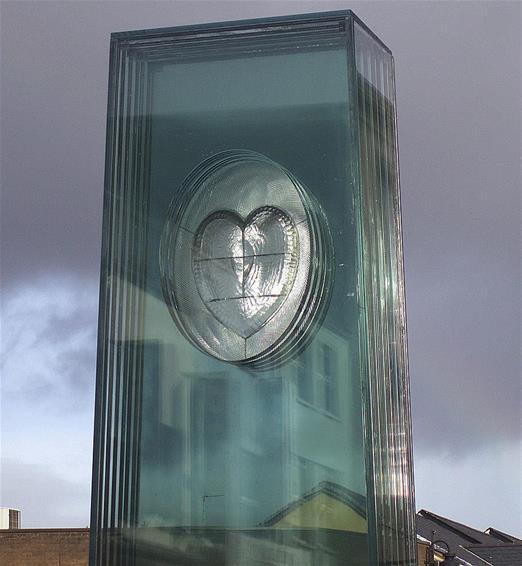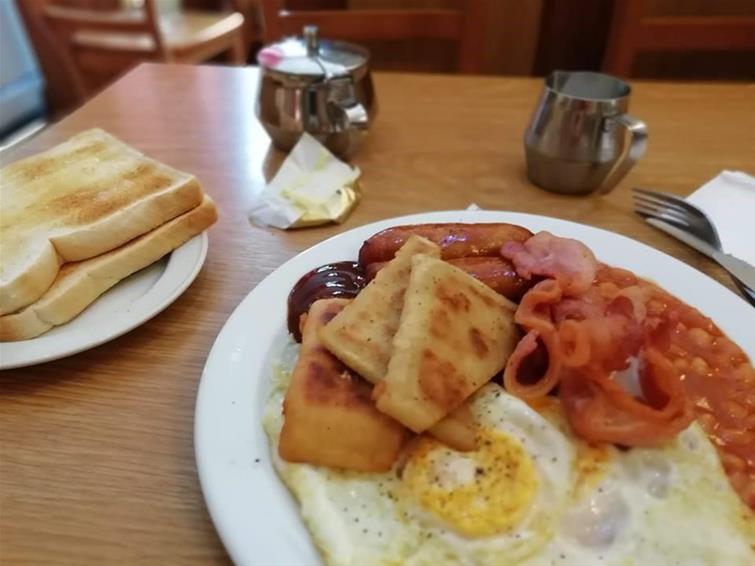 Fancy a short break away not too far from home? Think Northern Ireland! Many people have their own opinions, but have you been and found out for yourself?
Just a quick hour's journey from most UK airports, in my case Newcastle, and you're there. Because I wanted to make the most of my three-day break, I decided to hire a car. I stayed in a village called Hillsborough, just south of Lisburn which made everything very easily accessible. I arrived on the Friday afternoon with just enough time for a quick visit to the local village.
Day One: Belfast
Day one was going to be my long-held wish to see Belfast for myself, and to make up my own mind, rather than simply rely on the opinions of other travellers. So off into Belfast and a must-do visit to the Titanic Museum.
Although obviously very sad, the actual history of the Harland and Wolff shipyards was very interesting, and the films shown, very thought provoking. There is an area where you stand over a glass floor showing the debris field in the aftermath of the sinking and you actually feel as if you're one of the divers making the actual discovery - very surreal.
After that, just across the road to pick up the Belfast City Hop on/Hop off tour. Got my ticket at a café called Cast & Crew, who seriously do the best brownies in the world! Don't miss it!
The bus tour took about one hour and it's a great way to get your bearings whilst learning from local people. We started off travelling to Stormont (wondering when the politicians will return to their jobs!) which was a surprisingly very beautiful place with fabulous grounds.
Then onto the 'troubled' areas which we've all read about and seen on myriad news channels. Learning about the history behind the 'Troubles' was very moving. Enough said. The dividing wall between Catholics and Protestants is still there, and awash with graffiti slogans of peace etc which I found both upsetting but strangely uplifting too with messages of hope.
Continuing onto the Shankill Road, with colourful political murals and Unionist flags everywhere. Then a straight drive down the Falls Road area of Belfast. Again, equally intriguing and covered too in political murals right, left and centre: a definite must-see.
Then onto Queens University Belfast where the famous Liam (amongst others) 'I will find you and I will kill you' Neeson studied. A very leafy part of the city. Finally, I was dropped off in the centre of Belfast's main shopping area – I loved it as it has a very buzzy vibe.
Day 2: The Antrim Coastal Route
The Giant's Causeway and the Carrick-A-Rede Rope Bridge today but the long way around, via the coastal route. Just 10 minutes north drive out of Belfast and you come upon the most stunning scenery ever! Initially east to Carrickfergus (nothing special despite the poetry) apart from a great castle on the shore, and onto Whitehead where I had the famous Ulster Fry - gotta be done! Driving past Larne, one of the cross-channel ferry ports (not very pretty I'm afraid) but the rest of the Coastal Route is stunning. I drove onto Torr Head, which is the closest point between Northern Ireland and Scotland. A very scary windy path to get there, via a one lane track full of sheep but worth persevering for. The weather wasn't brilliant, so it was hard (but not impossible) to make out the coast of Scotland over the Irish Sea. A quick stop-off in Ballycastle for a beautiful photo opportunity and then onto The Giants' Causeway.
Giant's Causeway & Carrick-a-Rede Rope Bridge
I think it would be very atmospheric where it not for the coach loads of like-minded tourists like myself. So to get the full-on impact of such a geographically stunning place, I would suggest either going out of season if you possibly can, or very early in the morning or as late at night as entry times permit. I wasn't a great fan of the (overly) commercialised gift shop through which you have to exit, but I do understand the financial strain in keeping such places of natural outstanding beauty going. If you're going to the Causeway, you can't escape (and why would you want to) the famous Carrick-o-Rede rope Bridge; another must-do when visiting Northern Ireland, but not for the faint-hearted! Dark Hedges
Moving on from the Causeway back to Hillsbrough; a little detour via the B1147 to a tiny hamlet called Stranocum. Out in the sticks, but worth it. I admit to never having seen a single episode of Game of Thrones, so wondered initially why there were so many people there, but the Hedges, (made famous by the TV Series) are beautiful. My photos really don't do it justice at all. However, I would advise either going very early in the morning, or as late at night as daylight permits to try and avoid the inevitable crowds.
Day 3: Donegal via Omagh
About an hour's drive west of Hillsbrough will lead you into Omagh, where I wanted to stop and pay my respects to the victims of the Omagh bombing. A typical Northern Irish town, full of normal UK shops but with the beautiful Omagh Cathedral dominating the High Street. It's a lovely place to spend a quiet 20 minutes in tranquillity, before the hustle and bustle of the High Street downhill. I made my way down the high street to go to the Remembrance Garden, the 'Garden of Light'. En route, you pass by a huge glass pillar with a heart in the middle which sits at the exact spot where the tragedy occurred 20 years ago. A remembrance service had just taken place the week before to commemorate this 20th anniversary, so the garden was full of flowers, delicately placed around the pool. The garden itself is a real feat of emotional engineering, with 31 very poignant poles each commemorating a life lost. The mirrors at the top of the poles catch the reflected sun, which then reflects into the pool below. Beautiful!
Then a 40-minute drive westwards to Donegal, crossing the border at a village called Pettigo. Blink and you miss it! A bit weird when all the Imperial road signs suddenly change into the yellow metric ones as you cross into Eire. Unfortunately, time was not on my side so I only had time to do the drive along the peninsula, but really wanted to have a stop in the beautiful town of Donegal itself. An excuse to come back, if ever there was one.
So, there's so much to do in Northern Ireland and after just 3 days away, you feel like it's been much longer. If you want any further tips or have any questions, don't hesitate to give me a call on 01388 548390.