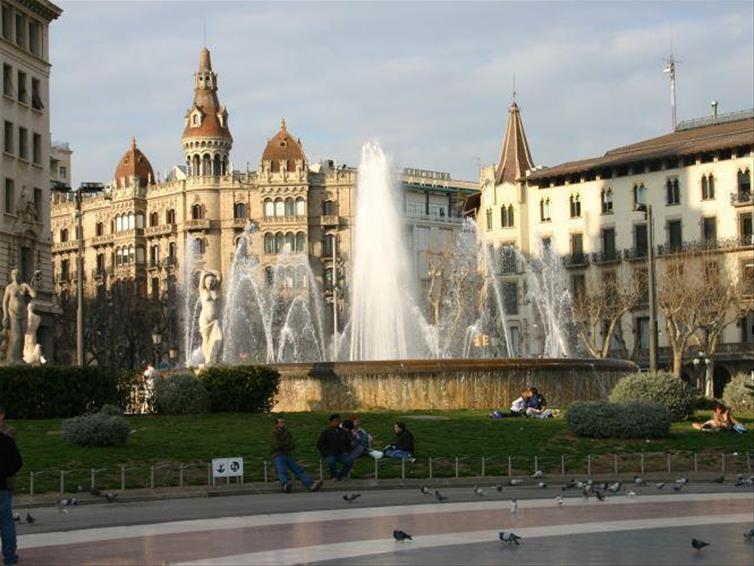 I am going to be totally honest; Barcelona was not a destination I had any particular interest to travel to, that was until I actually travelled there. Wow, what a city - it was fantastic!
Arriving into Barcelona means that you can take advantage of the Aerobus (it collects from both terminals). You can pre-book your tickets online, or you can do this at the terminus at the Airport, such a great and convenient way to reach the main hub of Barcelona.
Our hotel was at the top of Las Ramblas, which is a great location to be as you have full access to all of the city from here including all shops, restaurants, cafes & bars. To get around, we used the City Sightseeing Bus Tours. We were able to visit the Olympic Stadium that was used for the 1992 Summer Olympics - which today this is used for concerts and events.
Also on the bus route was the Sagrada Familia - this is an absolute must when visiting Barcelona. It is a large unfinished Roman Catholic church in Barcelona, designed by Catalan architect Antoni Gaudí. Gaudí's work on the building is part of a UNESCO World Heritage Site. The architecture is amazing, so prepared to be utterly blown away with how modern it is, considering it was designed many years ago! Top tip: Pre-book entrance into the Sagrada Familia before you go, to guarantee you entry. With some ticket types you may be able to fast track the queue's!
We ventured into the Food Market, located half way down Las Ramblas, one lunch time and picked up some baguettes, fruit and pastries, where we then took a seat down at the harbour and watched the world go by - it was a perfect spot for lunch and didn't cost the earth either.
The beauty of Barcelona is that you have both the city and beach rolled into one. You will definitely not run out of things to do here, the list is endless!