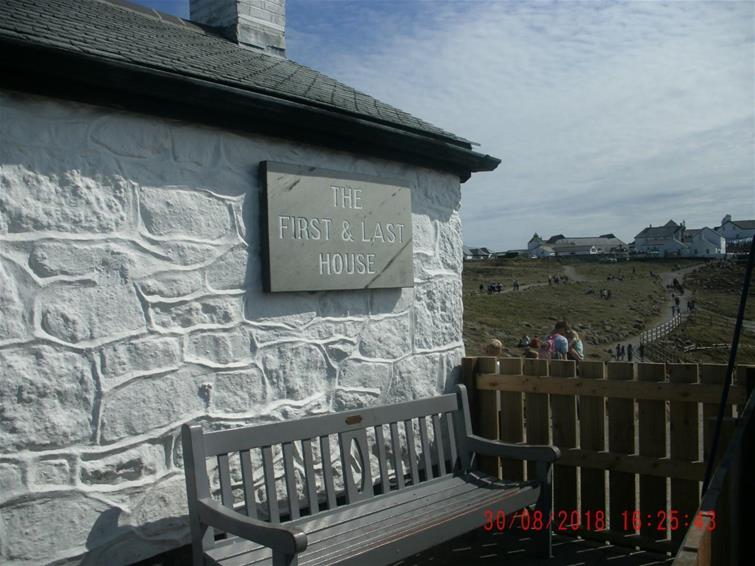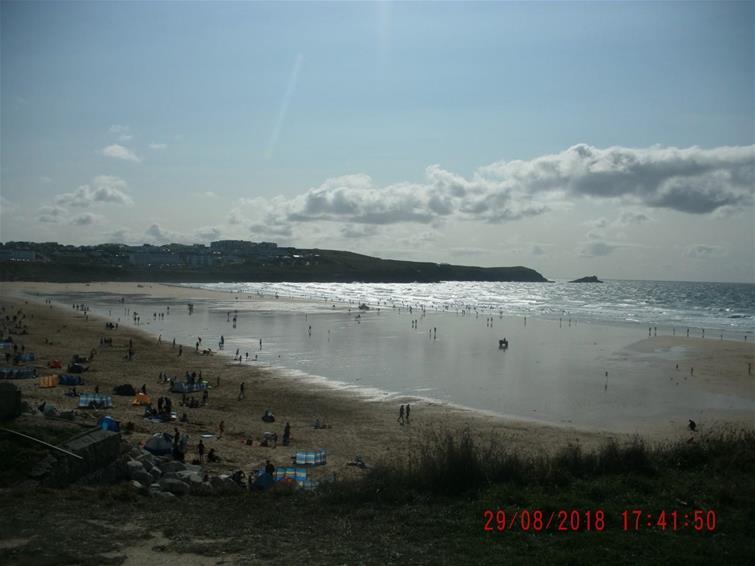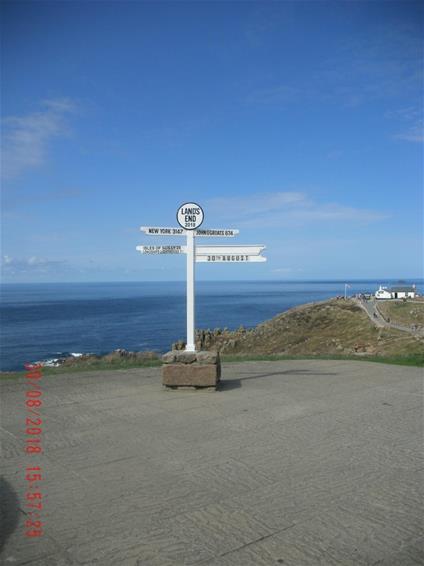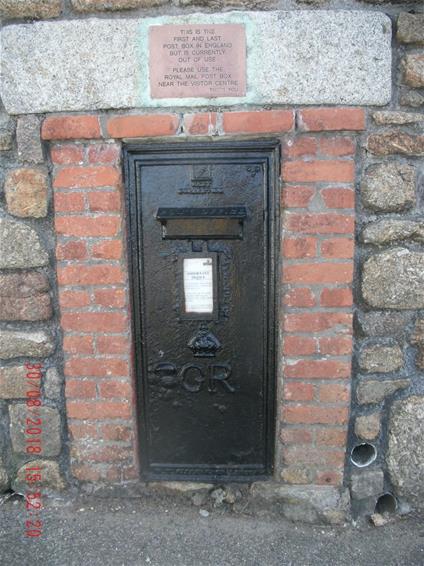 Cornwall is an area of the UK that I have wanted to visit for many years, but the journey time has always put me off. As we weren't having an overseas family holiday this year, we decided that we would spend our UK holiday in Cornwall. A 6-hour journey from Seaford, traffic permitting, with parts of the journey single carriage. Once you hit Devon, you are on the A30 which travels from the top to the bottom of Cornwall making the whole county easily accessible.
I booked us a 4-bedroom contemporary cottage at Atlantic Reach which is a holiday park located approximately 8 miles outside of Newquay. We chose this over a sole cottage due to the facilities offered onsite. Perfect for families, this site has an indoor and an outdoor pool, soft play area, coffee shop, bar and restaurant as well as evening entertainment. I felt that Newquay was the perfect location for us to explore parts of Cornwall both North and South to where we were staying.
The Eden Project is a must if you have never been. This was approximately a 30-minute drive from where we were staying. Pre-book your tickets online to save some pennies, you collect these at the entrance and they are valid for a year. My highlight at the Eden Project was the tropical rainforest dome although I am still disappointed with myself that I didn't make it up onto the platform that is suspended over the middle of the dome. I discovered half way up that I suffer slightly from vertigo! Allow a full day for this attraction which is suitable for all age ranges. My children enjoying tubing on the ice slope and taking a rocket to Mars!
Before we departed for our holiday, someone had told my husband that Cornwall has funny times for meals. We found this to be correct on the first day with most places not serving food between 4-6pm. A short drive from the Eden Project took us into St Austell where we had to try our luck at a few restaurants before finding one that was serving before 6pm! We stumbled across a Nepalese Gurkha restaurant in the centre of St Austell. First impressions weren't high however the food and service were exceptional. Be sure to hunt this restaurant when you visit St Austell.
Cornwall has a huge selection of National Trust properties and with membership between our family, we spent an afternoon exploring Lanhydrock, a late Victorian country house. With picture quizzes for the children to complete, we spent a fun few hours exploring this beautiful property and learning more about the family that owned it.
Fistral Beach in Newquay is world famous with surfers and you need spend no more than a couple of minutes here to understand why. A wide, open beach, with a plenty of wind and home to the The Headland Hotel where Roald Dahl's, The Witches, was filmed. We spent an afternoon on Fistral Beach before exploring the cliff walks. From here you can walk to a lookout shelter at Towan Head and see where the original life boat station is still standing. This boat station had one of the steepest slipway's in the country which is still visible although no longer in use. We ate at Rick Stein's fish restaurant which overlooks Fistral Beach and offer amazing views as we dined.
Another must for me whilst in Cornwall was Lands' End. The weather was on our side the day we visited, and we spent a day in glorious sunshine, soaking up the views from various stops along the clifftop walks. Lands' End is free to enter but you do need to pay for parking, £6 covers you for 7 days. As you arrive at Lands' End, the main tourist area is just that, geared towards tourists. Don't let this put you off! We stopped for a coffee before visiting the famous Lands' End lamppost, the First and Last Post Box and the First and Last House. From there we walked along the cliff path quite some way. It didn't matter where we were, I was totally blown away by the beauty and views of this place. We decided to eat at the Lands' End Hotel before heading back to our cottage. Whilst the food here is a little more than elsewhere, the views out over the Celtic Sea make it totally worthwhile.
Having only visited one of Cornwall's beaches, we decided to spend our last afternoon on another local one which had been recommended to us; Holywell Beach. For any Poldark fans, this is where some of Poldark has been filmed. A huge beach with sand dunes and a stream running from the top, all the way down to the sea. After trying, unsuccessfully, to show our girls how to play on the sand dunes, we found a spot close to the stream so that they could play in the water without us having to worry about the waves. When we walked down to the sea edge, there were some surfers out at sea but nowhere near as many as what we had seen at Fistral Beach. This beach is also National Trust, so members can use the car park free of charge. Close to the top of the beach, and the car park, is Pirans Inn Diner. Sticking to the Cornish ways, and not serving food until after 6pm, it was worth the wait and a great spot to finish our week off in Cornwall.
Having waited so long to visit, I would agree with the many that Cornwall is a beautiful part of our country and most definitely worth a visit. I would like to go back again and visit other areas we didn't have time for but would venture to a new part of the county. UK breaks are something that I can book and are often overlooked. When you are next thinking of a break in the UK then please get in touch!