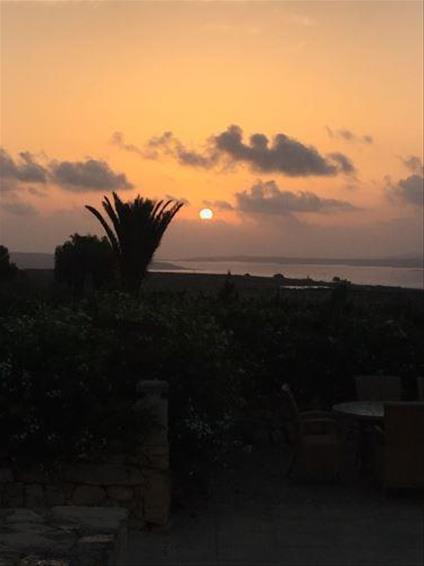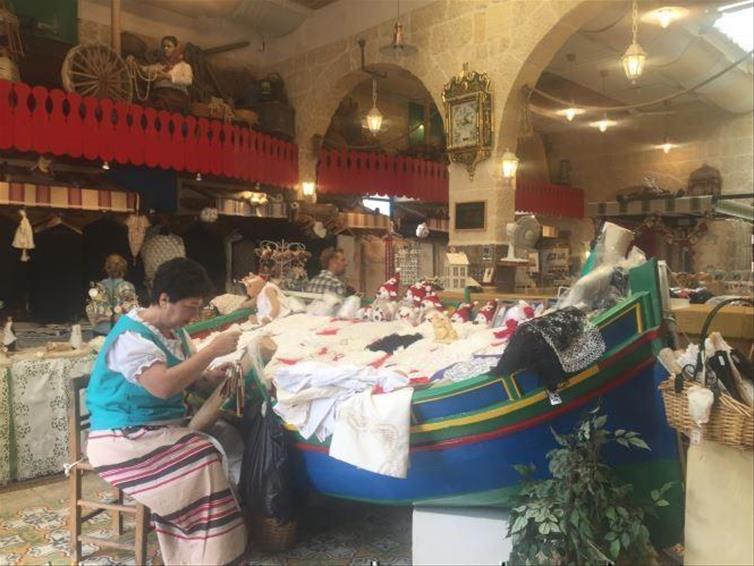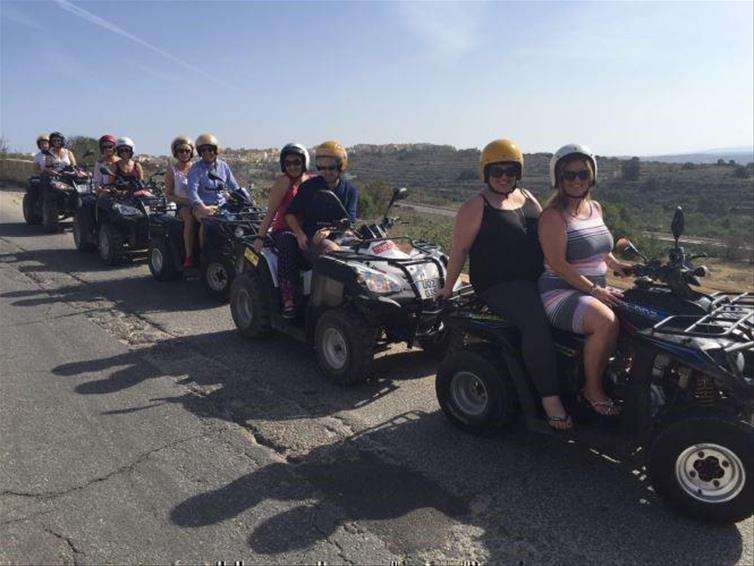 After spending three nights on Malta, I travelled to Gozo with nine of my fellow Travel Counsellors. The ferry takes 25 minutes and takes car and foot passengers. We travelled as foot passengers and it couldn't be easier. Ferries run every 45 minutes and you buy your ticket on your return to Malta. A quick, smooth and effortless journey.
Gozo has been described as Malta's prettier sister and I have to agree. A smaller and greener version is what greets you and the harbour that you step off into is very welcoming.
A ten-minute transfer took us to our home for two nights, Ta Cenc Hotel and Spa. The hotel is quite traditional and set at Gozo's highest point. All of their rooms are on ground level and my room opened out onto the main swimming pool. We ate at the hotel both nights, starting off on the terrace with pre-dinner drinks. The hotel offers a great four course set menu for €30 which is exceptional value and we were able to pick courses from the main menu if there was nothing on the set that we fancied. As with Malta, all portion sizes are generous although by this point we were certainly accustomed to eating a lot!
Gozo is a popular destination for divers, not a place that I would have thought of recommending before my visit. When we took a trip to Dwerja it was apparent just how many people travel here for the diving. Whilst at Dwerja we took the opportunity to take a boat ride to see the inland sea; a secluded bathing pool with crystal clear waters surrounded by cliffs. Not only is the sea so blue, but the colour of the coral at the bottom of the cliffs is a site not to be missed too. Whilst we didn't have the time to swim here, I would certainly recommend you take a snorkel and mask with you so if diving isn't your thing, you can still take a dip and visit the world below.
Another island and another capital city must be visited. Victoria is a smaller city than Valetta but still has plenty to give. A visit to the Citadel provides you with 360 degree views of the island and whilst we were there we had to stop for lunch. If you can, stop at Rikkardu's which is located within the Citadel and provides you with traditional Maltese food.
The highlight of our trip to Gozo for me was on our final morning. Having checked out of the hotel, we were met outside by our guide for the morning from Gozo Quad and Buggy Hire. After our safety demonstration and a run down on how to drive the quads, we set off in pairs for a 2.5-hour tour of the island. What a great and fun way to see it! Along the way you get to see the rocky coastline, charming city streets and majestic views of Xlendi Bay. A must stop are the salt pans where you can learn how rock salt is made and buy a small pouch to bring home with you.
I will definitely be recommending a visit to Gozo now to anyone visiting Malta. If you are looking at combining a city break with a few days relaxing, then Valetta and Gozo are the perfect combination.