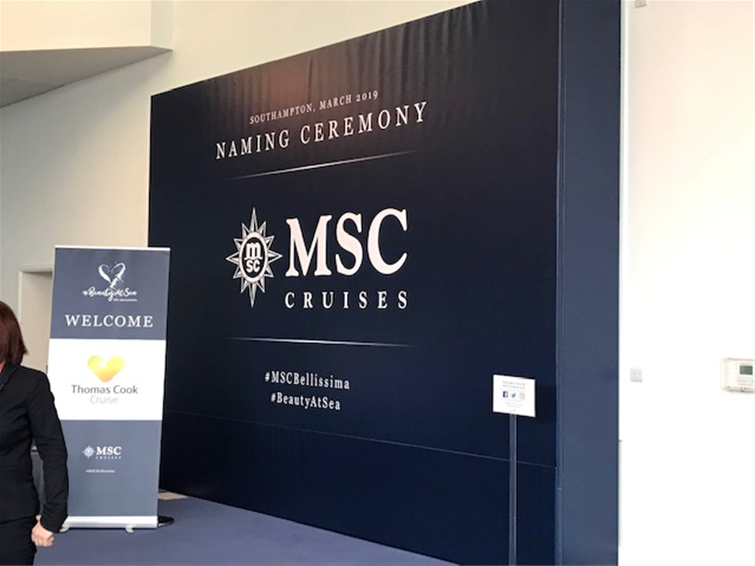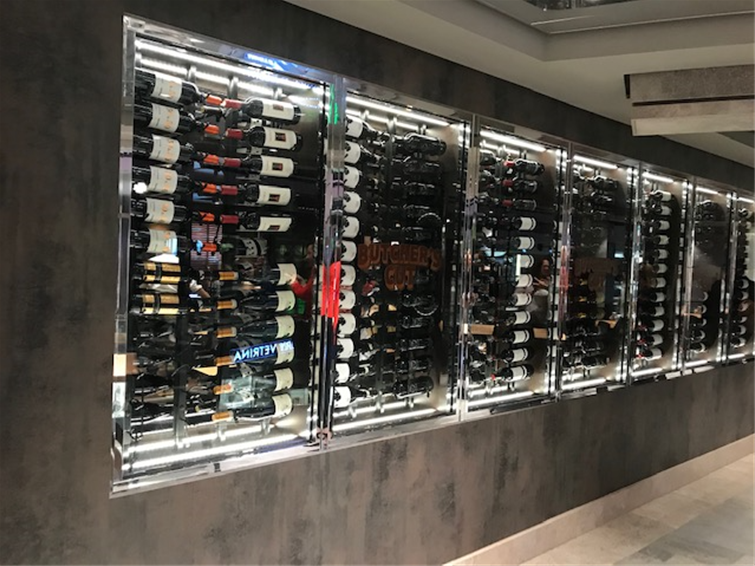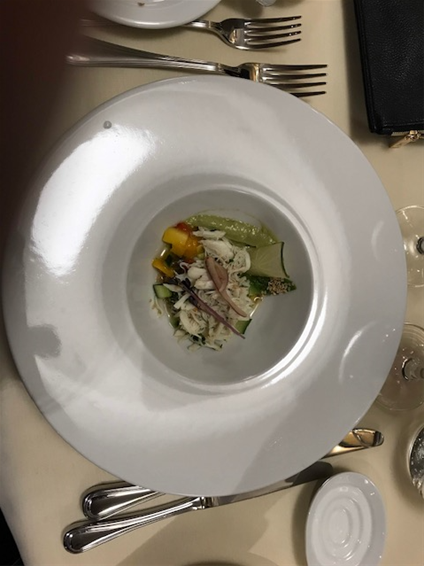 On a dreary Sunday morning in March, I headed along the coast with 2 fellow Travel Counsellors to Southampton for the launch of MSC's latest edition, MSC Bellissima. The ship had invited around 3500 travel agents from around the UK to the launch and it was set to be an incredible 24 hours on board.
Having only done one trip on a cruise ship many moons ago, and a couple of ship visits, I am keen to expand my first-hand knowledge of cruising. On arriving into Southampton, it is easy to park, and you are a short walk to the embarkation area. Much quicker and easier than flying, we were onboard within about 20-minutes. As we were excited to explore the ship and were concerned that we would run out of time, the three of us agreed to meet back in the main reception area 20-minutes later.
I had been allocated a balcony cabin on deck 13 which was not too far from the lifts. During this visit, I decided to embrace my vlogging skills and upon opening my cabin door, shared what I saw live on my business Facebook page. One thing this taught me is to perhaps check you can open all of the doors before hitting the live button! However, I saw the funny side of not being able to access the bathroom and proceeding to fall into the room and I hope my followers did too! A spacious cabin for two with the option of a sofa bed however I would feel cramped if you were to do this.
Back at the main reception, MSC had pulled out all the stops to ensure that we would experience the best of the ship and have a great time. With a glass of bubbles in hand, myself and my two colleagues decided that we would explore the Atrium on deck 5 along with some of the speciality restaurants on decks 6 and 7. As this was a ship visit, the restaurants were offering small taster dishes with a wine to compliment it. My two favourites were the Kaito Teppanyaki and Butcher's Cut, both located on deck 7. Of course, our food and drink tasting wouldn't have been complete without a visit to the champagne bar!
Having filled up on some great tasting food, we decided to spend some time exploring the various show cabins that were open for us around the ship. Being a family of 5 myself, I was blown away by the size of the Balcony Cabin for families. As you walk in, there are bunk beds to your left or right of the cabin door with their own storage space and curtains to close should you wish to give your children some privacy whilst they are sleeping. A large cabin with enough space for a family of 5 or 6, the main area has a double bed and a double sofa bed. The cabin we saw interconnected with another cabin which was the same allowing you to sleep up to 12 people in one party and not be separated. All the cabins were lovely, and it was great to see a variety including an interior studio, interior cabin and my other favourite; the Duplex Suite. This cabin covers two decks and has a larger balcony with a whirlpool bath. For anyone wanting to spend a little more time in the cabin and enjoy some extra comfort, this cabin would be perfect.
The evening saw us meet in the casino with the whole group of Travel Counsellors; there were around 250 of us on board! After catching up with friends, we had a group photo before dining together at Il Ciliegio. The service here was very good and the food did not disappoint. Straight after dinner we headed to the bar in anticipation of our evening entertainment; Craig David who was doing a DJ set. I am a huge Craig David fan, and this was to be my third time of seeing him this year and having had an early start to get to Southampton followed by a jam packed day exploring the ship, I was soon ready for my bed. A quick trip to the Marketplace Buffet for late night pizza and then I was done.
Whilst exploring the ship, it would be unwise of me not to mention all the other amazing facilities that this ship has to offer. A large ship, catering for families, your children would not be bored. With an amusement park including a 4D cinema, simulator and bowling along with indoor and outdoor pools that include an aqua park and swing bridge, days at sea would pass by in a fun-filled blur. On top of this, there is the spa and gym meaning that adults would be able to have their own down time should they take advantage of the kids clubs that are available.
Overall, my experience onboard has strengthened my desire to take my own family on a cruising holiday. This ship would be one that I would recommend for families and groups and my only disappointment was the stormy weather meaning that we stayed in dock for the 24 hours on board. Thank you MSC Bellissima!