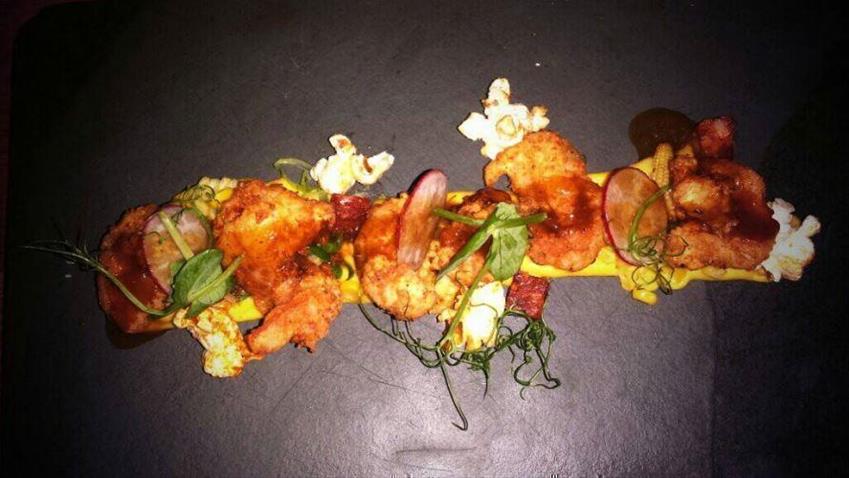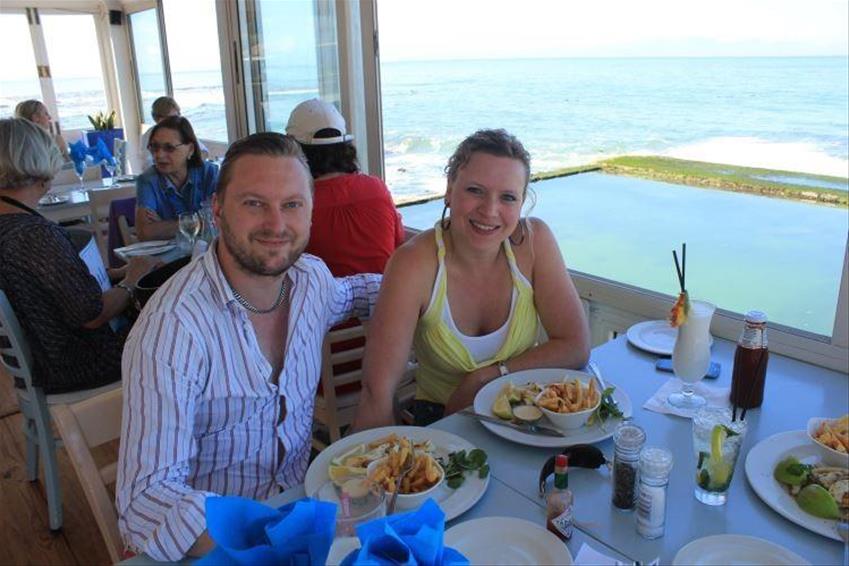 It's called the Cape of Good Hope, but in my books it's more like the Cape of Good Food & Wine! Whilst Cape Town and the surrounding areas are widely known as the wine region of South Africa, I will leave that for another blog...let's talk food first!
From our recent trip to Cape Town in April 2014, I would like to share some of my favourite food spots you should be sure to visit when you get the chance:
1. LA MOUETTE This is an absolute must! Rated as one of the top restaurants in Cape Town and recognised worldwide, I would definitely go back here every time I visit the mother city. Quite pricey if you pay in Rands, but very reasonable when paying in a stronger currency like the British Pound.
La Mouette is situated in the Seapoint area of Cape Town, and serves French cuisine. The service is excellent, as is the food, with wine I am still dreaming about. I would highly recommend the Marianne Pinotage 2008!
Cape Town's taxi / cab service has improved dramatically over the past few years, so I would recommend booking a taxi to and from the restaurant and not to walk or drive.
2. MILLERS THUMB If you are after a restaurant that will give you more of a "local" experience, Millers Thumb is the place to go. Freshly prepared seafood and fish dishes dominate the menu, with mouth-watering combinations of flavours you would never even think of.
In between the V&A Waterfront and the Table Mountain cable carpark, you can't miss Millers Thumb with its bright painted walls. Make sure you book in advance though, since this place is popular with both locals and tourists!
3. CODFATHERS A hidden gem in the Campsbay area, Codfathers is a seafood restaurant highly recommended by both locals and myself! Hidden away behind the beachfront shops, it is easily missed, but definitely worth a visit. A unique feature to this restaurant is the fact that there is no menu! You get a very friendly waiter assigned to your table who then accompanies you to the fresh fish and seafood counter to select your own food. The waiter will tell you about the different fish and will make recommendations based on your taste and appetite. Once you've selected your food, the waiter will bring the price based on weight to your table to approve before cooking will commence.
Sounds like a lot of effort? It is so worth it! The food is absolutely stunning! Booking in advance is recommended.
4. BURATTA If you are passionate about pizza, pasta and everything Italian, have dinner at Buratta. Voted as South Africa's best Italian restaurant, and with local Italians choosing this as a get together spot, you know they are doing Italian food well!
The antipasti starter is an absolute winner and the perfect social dish to slowly kick-start dinner with family / friends over a glass of wine. Not to mention the pizza dough that is causing passionate reviews all over the internet!
Located in Cape Town's Old Biscuit Mill, I would recommend booking a taxi to and from the restaurant. Booking in advance is recommended.
5. HUSSAR GRILL Another Campsbay contestant, but this time specialising in steak. Hussar Grill is situated in-town towards Chapman's Peak.
Quality South African meat is the theme in Hussar Grill, for both starters and main course. The atmosphere is rustic and relaxing with a wooden wine cellar feel to it.
6. THE BRASS BELL The Brass Bell is not technically in Cape Town, but if you are heading over Chapman's Peak to the other side of Cape Point, make sure to visit the Brass Bell in the trendy harbour town of Kalk Bay for excellent sea views and a casual lunch.
The restaurant is much bigger than what it looks like from the outside. It has various different sections with different themes. You can choose from lounging next to the tide pools, having a casual lunch on the deck, sitting in a more formal restaurant or making use of the upstairs area for a better view. A lot of the restaurant is outdoors, so you can catch a few rays whilst having lunch, but there are also covered areas for when it rains.
This is definitely not a place to dress up. With most of the clientele in flip-flops and kids splashing around in the tide pools, it is a place to go to if you are looking for a laid back lunch in the sun. I can really recommend the grilled calamari at the Brass Bell. It must be some of the best calamari I have ever had.
7. THE TEST KITCHEN & THE POT LUCK CLUB Not only is The Test Kitchen South Africa's top restaurant, but it is also listed under the "The World's 50 Best Restaurants" in 2014. The Pot Luck Club is the sister restaurant of The Test Kitchen and almost as popular.
Unfortunately I have not been able to experience either one of these yet, since they are both fully booked for several months in advance. So if one of these famous restaurants is on your foody bucket-list, make sure to book WELL in advance if you want to fit a visit into a set holiday itinerary.