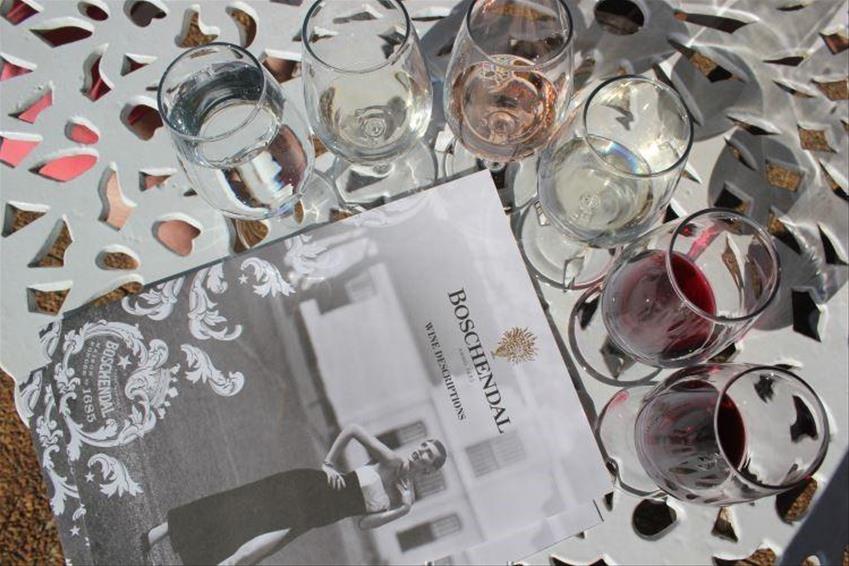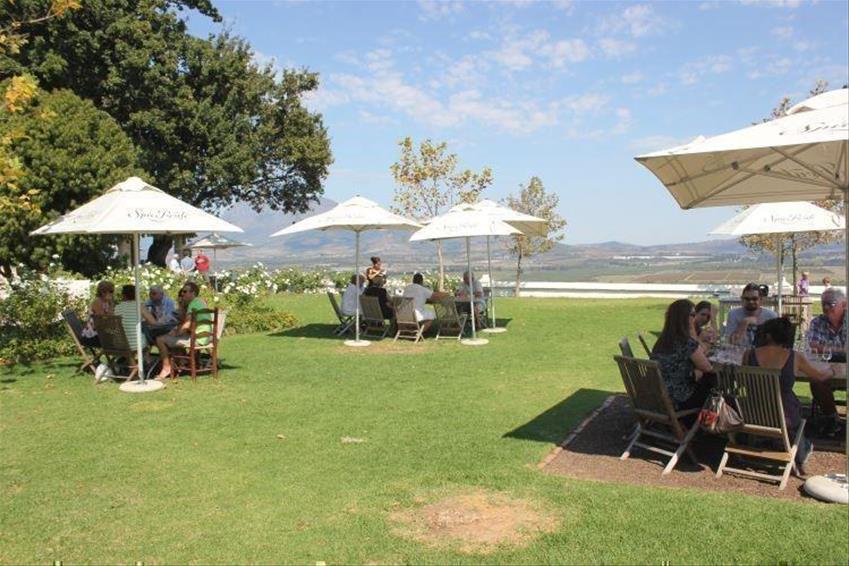 South Africa hosts one of the world's most famous wine regions in the Western Cape. Without being biased (since this is my home country), it is really a spectacular place to see, with natural beauty, sun, sea and of course...amazing wine!
We had the pleasure of spending a whole week in this area in April 2014 and managed to visit seven wine estates in five days, so here is my ranking and recommendations of our adventure:
ASARA An absolute treasure and winning my top spot! If you are keen to experience both the Stellenbosch area as well as the calm atmosphere of a wine estate, you should definitely stay at Asara. Situated only 5 minutes drive outside Stellenbosch, you get the best of both worlds by being close enough to restaurants, shops and night life, but also having the peaceful setting of the mountains with the sun setting over the various shades of green vineyards.
Definitely ask for a room with a balcony overlooking the pond which is just amazing to wake up to. We've made good use of the balcony by buying some local bread, cheese and wine as a light meal whilst enjoying the view.
The service is excellent and there are multiple activities within the grounds to stay busy with if you don't feel like leaving the wine estate. There are various restaurants, pool, spa, bakery, gift shop, wine tasting, vineyard exploring, etc.
SPICE ROUTE PAARL Spice Route provides a very unique combination of culinary experiences, wine tasting, nature and art. We have spent an entire day at Spice Route and we could have stayed much longer! Food choices range from top quality charcuterie to biltong, pizza, chocolate, locally made ice cream, afternoon tea or fine dining. Drinks are in full supply whether you prefer wine or beer tasting, and brilliant views of Table Mountain draw the eye to the horizon while you enjoy your drinks! So put a day aside in your itinerary for visiting the Spice Route, and remember to pack sunblock and a hat to protect from the strong South African sun.
ALTYDGEDACHT Altydgedacht holds a very special place in my heart since we had the most amazing bottle of red at the top of the Sandton Sun in our early dating days. It will always bring fond memories and a dreamy smile to my face. So it goes without saying that we wanted to visit the wine farm producing our dream bottle of wine. Situated in the Durbanville area of Cape Town, you will experience a down to earth wine estate with a lovely garden setting. For an idyllic lunch, Eat@altydgedacht should be on your list.
*******
Note - We have visited the next four wine farms as part of an Easyrider wine tour. They are based in Stellenbosch and part of a backpacking company, so transportation is fairly basic and customers are typically young people / students. If you are looking for a more affordable wine tour option with a lively bunch of customers, definitely consider going with Easyrider wine tours. They will also pick you up from your hotel (or Asara!) if you are located in the Stellenbosch area. If this is not your cup of tea, there are many alternative options to tour companies based in this area.
SIMONSIG Simonsig is a wine estate where the wine is made locally on the estate itself. As part of the wine tasting you also get an overview of the wine making process and a tour through the factory to see the various stages of fermentation.
Simonsig is widely known for its excellent wine and I have never left this wine estate without buying a few of the bottles from what I have tasted!
FAIRVIEW Fairview is situated next to the Spice Route in Paarl, so if you are not going to visit this wine estate as part of a tour, you can definitely visit it when you do your own day trip to the Spice Route.
The unique feature of Fairview for me is the cheese tasting which is obviously the perfect accompaniment for wine. Get your glass of preferred red from the tasting area, stroll over to the cheese counter and simply enjoy the delectable tastes before finishing your wine tasting. Having been here a few times and being a big cheese lover myself, I always seem to leave with a decent cheese purchase.
As a totally random "did you know" fact, keep your eyes open to spot chameleons in the car park! They are hard to see in the bushes but they seem to love the Fairview car park for some reason!
BOSCHENDAL Boschendal is a big name, and definitely doesn't need me to do any introductions. The name speaks for itself, with a reputation that is known worldwide. My first impression of the Boschendal estate can be described by one word: elegance! Sitting under the massive oak tree with the big lawn and Cape Dutch mansion as your background is just simply lovely.
Please note that if you visit Boschendal as part of a wine tour, you are often given the standard tasting menu. However, for a little bit more you can have an enhanced tasting menu with more of the flagship wines which you will enjoy as either a wine buff or novice.
DIEU DONNE A wine tour will definitely not be complete without visiting Franchhoek, which is a picturesque little town, in the middle of towering mountains within the Cape winelands. We had lunch at Franchhoek before visiting Dieu Donne on the outskirts of the town for more wine tasting! Dieu Donne is not so well known and receives less visitors. However, the view is incredible from the estate which makes it well worth visiting.