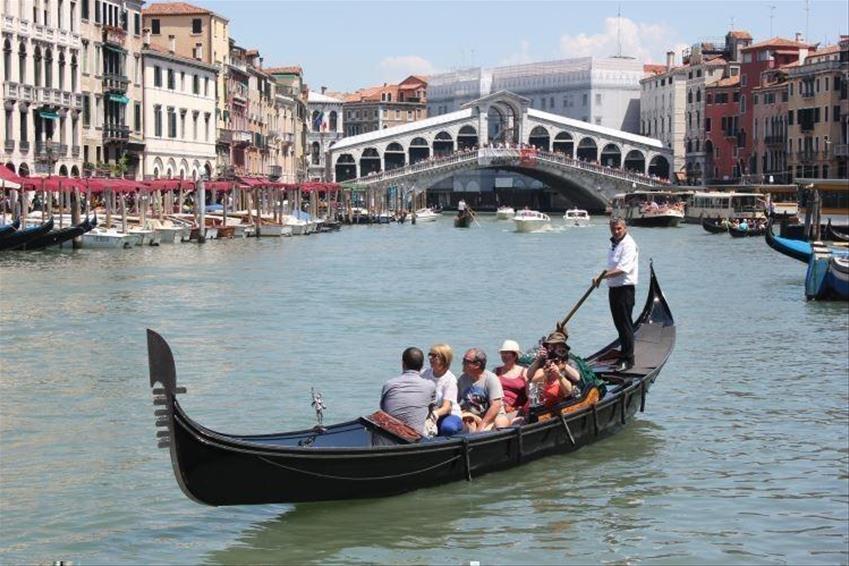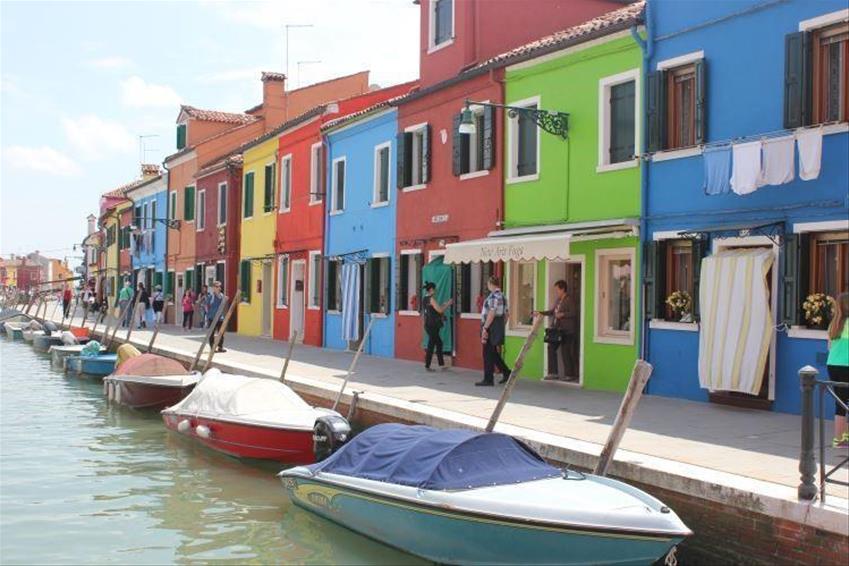 Italy has been a favourite of mine for a long time. I have a rule never to go back to the same location twice because there is just so much to see in this world. But with Rome, I have broken my rule twice already. When I finally visited the romantic city of Venice I realised that I have to make Italy an exception to my rule.
Venice is an amazing place and hopelessly romantic. If it is not already on your bucket list, add it soon before the sinking city disappears beneath the sea. A long weekend in Venice is a perfect break for an anniversary, birthday, or just to spoil yourself. Time flies by with aimless wandering through cobblestone streets, exploring the art and shops, and trying the superb restaurants throughout the city.
My highlights in May 2014 were:
VENICE
The whole of Venice??? YES, absolutely! My highlight was walking the streets of Venice for a full two days...feeling the heartbeat of the city, breathing the atmosphere and appreciating all the stunning picture-perfect little corners you find on your way. You will be tempted to constantly snap photos to capture each slightly different angle or reflection. However, they never quite reflect the feeling of being there in person.
Venice is a maze of cobblestone paths, restaurants, art shops, markets, and famous landmarks. Make sure to explore the quieter residential areas as well and don't always stick to the "tourist highways". You will be amazed at what you find.
A Gondola ride is very popular in Venice and a very romantic way to see the city, but be prepared to pay and even haggle for a good price. Gondolas can go where Vaporetti (public water transport) can't, but your feet are as good as a Gondola if you are willing to walk instead.
Some of my best memories are about sitting down to eat. We pre-booked restaurants in advance, but also had some excellent finds by just stumbling across a restaurant and enjoying the local Italian food and drinks. Sit on the terraces if you can and watch Venice pass by you.
RIALTO BRIDGE
One of the biggest tourist attractions in Venice, this bridge attracts hundreds and thousands of visitors on a daily basis, so make sure you are prepared for a crowd! To take a photo of yourself at the top of the bridge, with the grand canal in the background, can be a bit of a waiting game and requires some quick fingers to capture that split second moment when a stranger is not rubbing shoulders with you, but absolutely worth it! Be sure to wander beside the canal and admire the bridge in all its splendour.
And of course it is not just a bridge, but also a hub of little shops selling everything from jewellery to masks, drinks and food.
BURANO
You will often see very colourful pictures of "Venice" and then wonder where they were taken, the answer is Burano! The main island of Venice is surrounded by smaller islands, each with its own trade, culture and atmosphere. I would highly recommend making a trip to Burano. You literally walk into a smartie box town that bursts with colour, so don't forget your camera! The island is tiny so probably only a half-day visit (including lunch), but from Burano you can walk across a bridge to Mazzorbo and spend the rest of your day in an Italian vineyard tasting wine. More about that below.
Over and above the beauty of Italy, the other reason I am a big fan is the food! I love everything Italian...pizza, pasta, gelato, wine and limoncello! What is there not to like?! So, having said that, I absolutely have to list a few of my favourite places to eat and drink during your visit:
CLUB DEL DOGE, THE GRITTI PALACE
A perfect place for a date night in Venice, with a romantic view of the Basilica di Santa Maria. With tables located right next to the Grand Canal, you can stare at the reflection of lights on the water and even be wooed by singing Gondola drivers who take a quick tour out on the Grand Canal waters.
Having mentioned that I like pizza, it is probably worth noting that pizza is not available on this menu! This is a fine dining restaurant with high ratings and prices, so if you are looking for something special, consider booking a dinner at Club del Doge. But if you are looking for pizza or pasta, this is not your place.
ACQUA PAZZA RISTORANTE We stumbled across this restaurant whilst exploring Venice, but ended up staying for a whole afternoon! Ristorante Acqua Pazza is an elegant restaurant with an outside terrace on Campo Sant'Angelo, specialising in fish and seafood shipped directly from the Amalfi coast. The food is amazing, with an excellent wine menu to match your plate.
Limoncello is served after dessert in different flavours and bright colours, providing quite a unique experience, no driving no worries. Highly recommended!
VENISSA VINEYARD, MAZZORBO We would never have found this treasure if it wasn't for Twitter! So cheers to @winewankers (sorry, but true) for retweeting my request for recommendations that lead us to Venissa.
You can choose from quietly enjoying the surroundings with wine tasting in their sampling room, or enjoying a glass of local wine whilst lunching in the restaurant. The people are friendly, the wine is amazing and the atmosphere is just wonderfully relaxed and Italian.
AL VAGON RESTAURANT, VENICE Quite close to the main attractions such as the Rialto Bridge, but away from the massive crowds, Al Vagon is an excellent choice if you are looking for good food and a romantic table next to a canal. Locals will share the tables next to you, so you know they do Italian food in the right way!