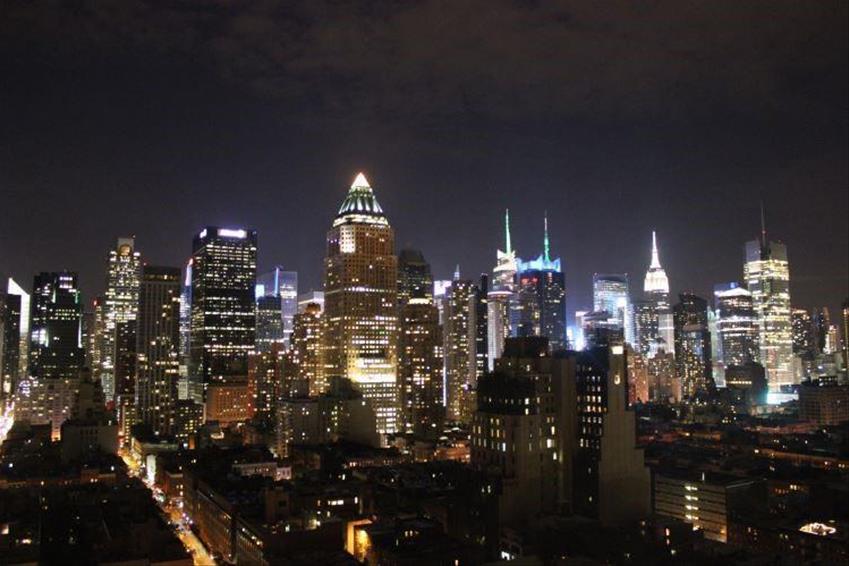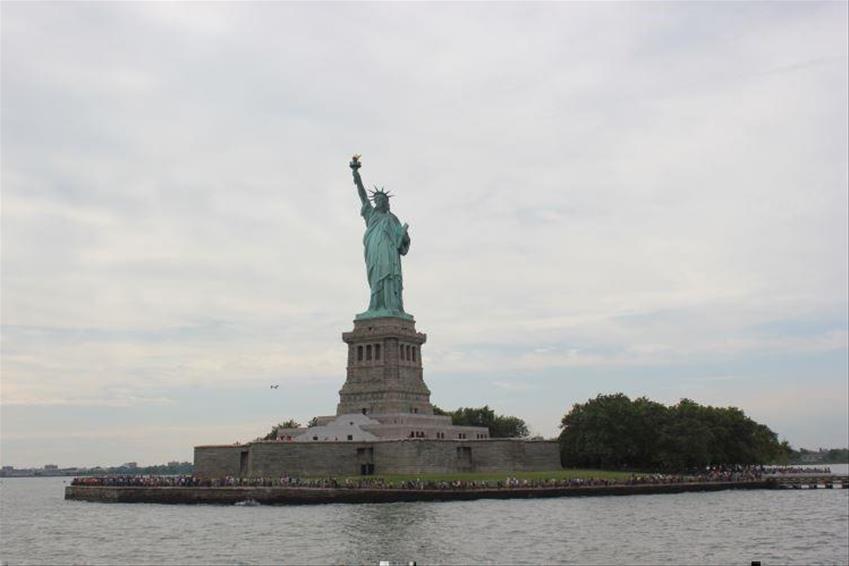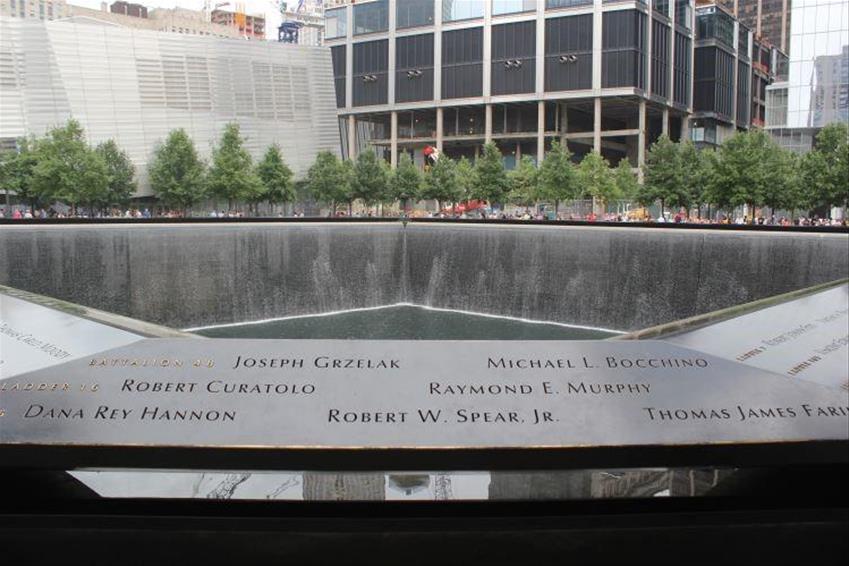 It is one of those places that is on many a bucket list. The city that never sleeps definitely lives up to its name, a pulsing hub of 24/7 activity for young and old. The best way to see Manhattan with its famous sky scrapers is probably by hop-on hop-off bus. Different lines cater for Downtown v Uptown, and often includes a boat trip to the Liberty island.
Downtown is an amazing experience! My favourite sites were:
9/11 MEMORIAL I struggle to think of the right words to describe this place... Ground zero is where the twin towers used to be, which has now been turned into massive square metal waterfalls. With the sound of water and trees all around, the peaceful setting is in stark contrast to the thousands and thousands of names etched into the metal.
Unlike myself, I was totally overcome by emotion at the 9/11 memorial. Looking upon the names, you can't help but imagining the horror that must've occurred on the very spot you are standing on. It is a humbling and touching experience, and something that should be on the top of any to-do list to show respect to the locals who have suffered such a terrible loss.
TOP OF THE ROCK Everyone is looking for that famous New York skyline and snapping a well-deserved selfie with the Empire State building in the background. I can't think of a better place to get this than the Rockefeller centre (Top of the Rock). Situated in the middle of the Empire State building and the Crystler building, you get amazing views of both, including Central Park and every other landmark in Manhattan. On a clear day, you can even see the Statue of Liberty in the distance.
The Top of the Rock is open in the day and the evening, so if you prefer to capture the glittering lights of the New York skyline, an evening visit is well worth it.
STATUE OF LIBERTY What would a visit to New York be without the famous face of the Statue of Liberty. Standing tall and proud as a symbol of freedom, this is a site not to be missed. If you want to avoid crowds, cost, and standing in queues, you can get onto a boat that goes past the island but doesn't stop there. You get amazing close up pictures of the statue as well as a brilliant view of Manhattan looking back from the island.
Of course, there is much more to New York than the above, but it will become a book rather than a blog to write about it all. But to list a few others for your to-do list: - CENTRAL PARK: It is bigger than you can imagine. Make sure you plan enough time to go and explore the peaceful gardens, and pack comfortable walking shoes! - GRAND CENTRAL STATION: Yet another well-known landmark, familiar to most of us from the many movies that have been shot there. - NEW YORK PUBLIC LIBRARY - WALL STREET
And last but by no means least, don't leave before you have cocktails on a ROOFTOP BAR. The nights come alive on the top of buildings with glamorous dresses and expensive cocktails. For an excellent location I would recommend "230 on Fifth", which is New York's largest outdoor rooftop garden with stunning views of the Empire State Building. You are so close it feels like you can touch it.