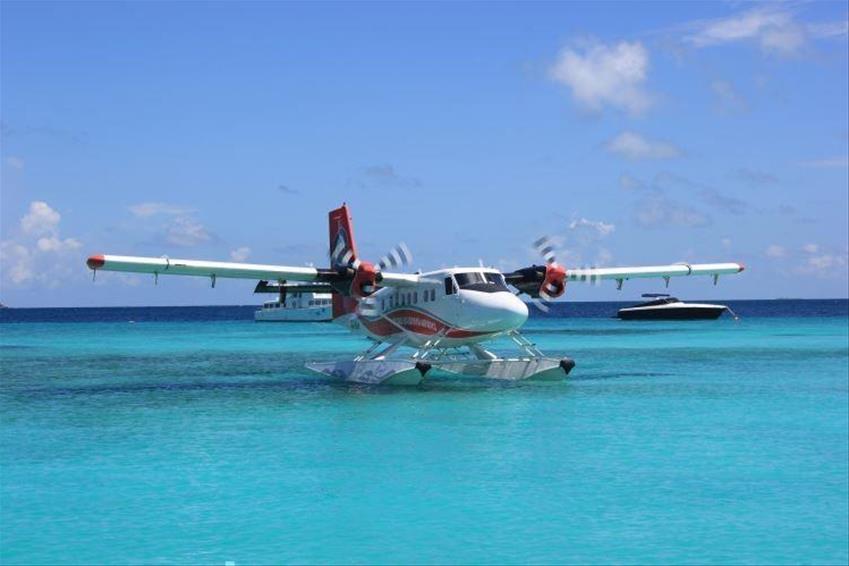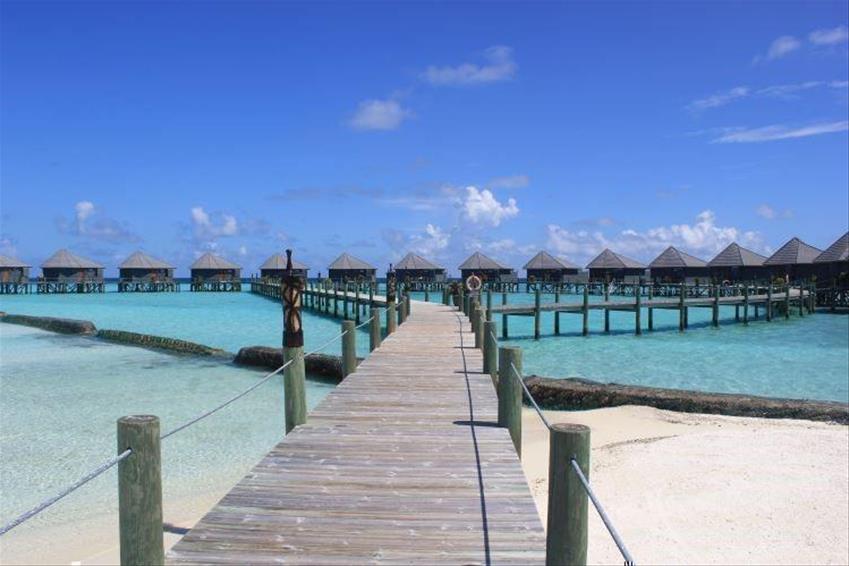 Hidden in the middle of nowhere, South West of Sri Lanka, the Maldives is an exotic holiday destination. British Airways operates direct flights from Gatwick so it is easier than ever to add this popular destination to your travelling bucket list. However, with nearly 1,200 islands of which almost 120 are resort islands, it can be overwhelming to choose where to go. From a recent visit in October 2014, I can make the choice a little bit easier having seen a wide range of alternatives.
A HAPPENING PLACE - KUREDU As the second biggest island in the Maldives, Kuredu really offers something for everyone - from young to old, honeymooners to retired, sport fanatics, families and romantic breaks! If peace and quiet is what you are looking for, Kuredu offers you the typical tropical water villa paradise you always see on pictures, with quiet corners if you want to just enjoy the view or an excellent spa where you can get the tension rubbed out of your shoulders. At the same time, if you are looking for activities to keep you busy, Kuredu has it all! Kuredu hosts one of the finest golf courses in the Maldives, a water sports centre where I tried my hand at my first wind surfing lesson, a fully certified dive centre, a great house reef for snorkeling, evening entertainment and many more activities!
Kuredu values guest services very highly and they do everything they can to provide you with a memorable experience. I witnessed a sunset cocktail party for repeat customers who ranged from their second idyllic experience to one couple on their 33rd stays and their 34th already booked! However, staffing is high and continuity of service from individual staff is not always possible. Having said that, I will definitely be adding my name to the list of repeat customers, we absolutely loved our time at Kuredu and the cocktail party is calling!
AN INTIMATE HONEYMOON DESTINATION - KOMANDOO Sharing the same atoll as Kuredu, Komandoo is much smaller, housing only 65 rooms with a strict age policy of 18+. The island is quiet and intimate, an ideal location for honeymooners if you are looking for quality time away from the crowds. Walking around the island I couldn't believe the peace, quiet and solitude that we experienced. It was an amazing rejuvenation of one's soul!
However if you are considering a couple of weeks on Komandoo, be aware that chillaxing and snorkeling are the main activities, with only one pool, a main restaurant, a couple of bars, beach and sunshine to pass your time.
BACK TO NATURE - FILITHEYO Filitheyo lies to the South of the capital of the Maldives, Male and is very well known for its amazing house reef, a fact I can personally confirm. The island has a diving centre as well, but if you are hoping to see beautiful underwater scenery and rainbow coloured fish, then snorkeling will capture all of this. I have even seen reviews of people seeing whale sharks whilst snorkeling the house reef of Filitheyo.
With about 130 rooms, Filitheyo is a medium sized island with two restaurants and two bars to choose from. Facilities are more basic and food less luxurious than on Kuredu or Komandoo, but still with multiple choice and ample feasts to satisfy any taste. The atmosphere is rustic, laid back and you get a real sense of being close to nature.