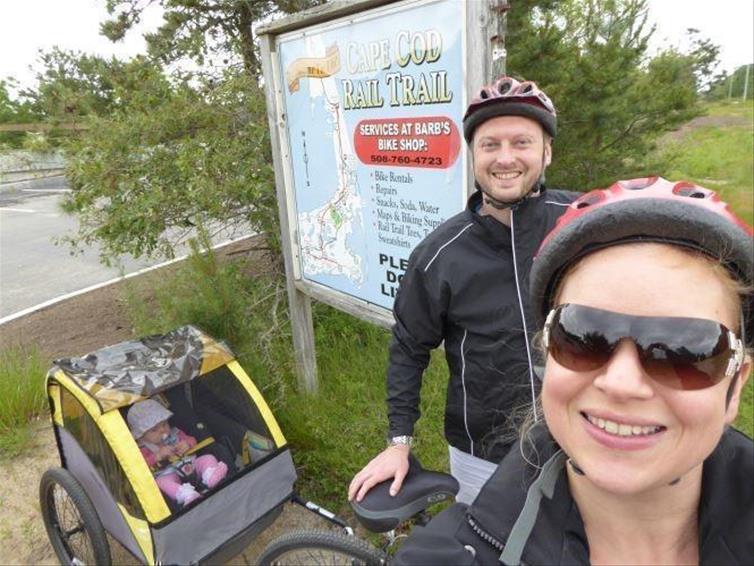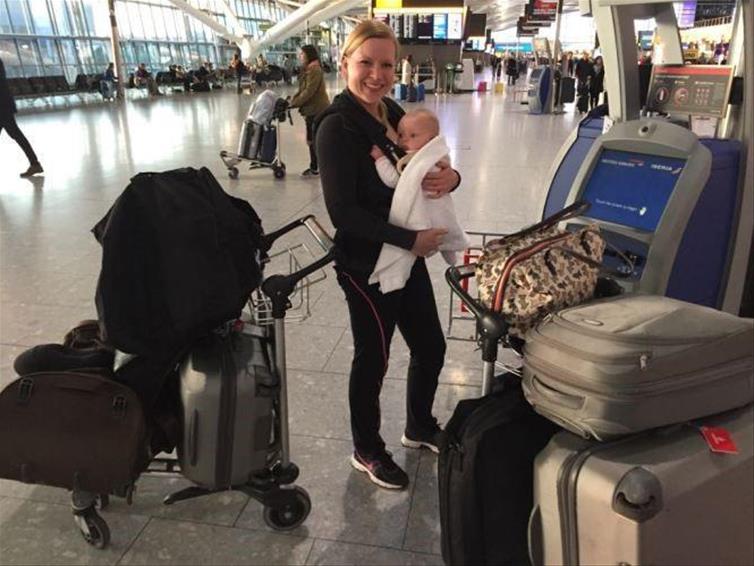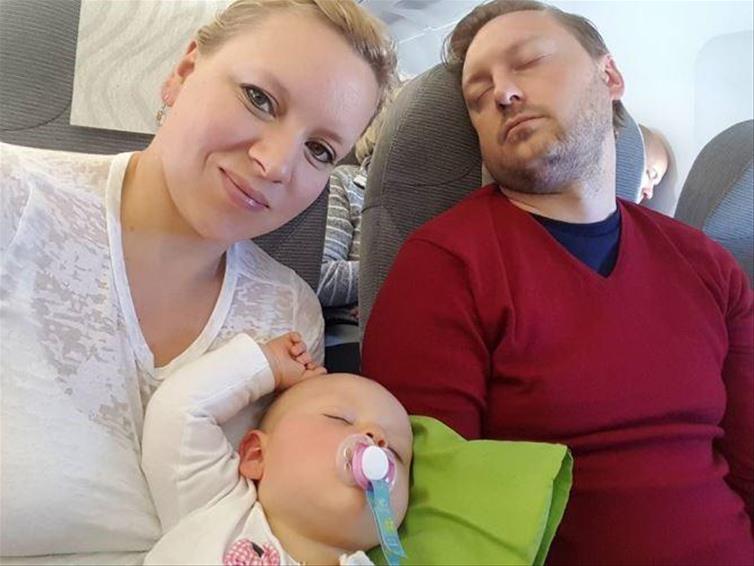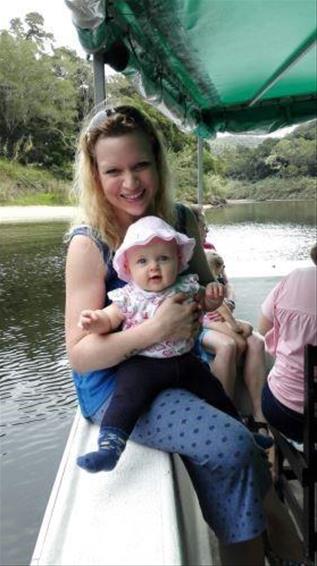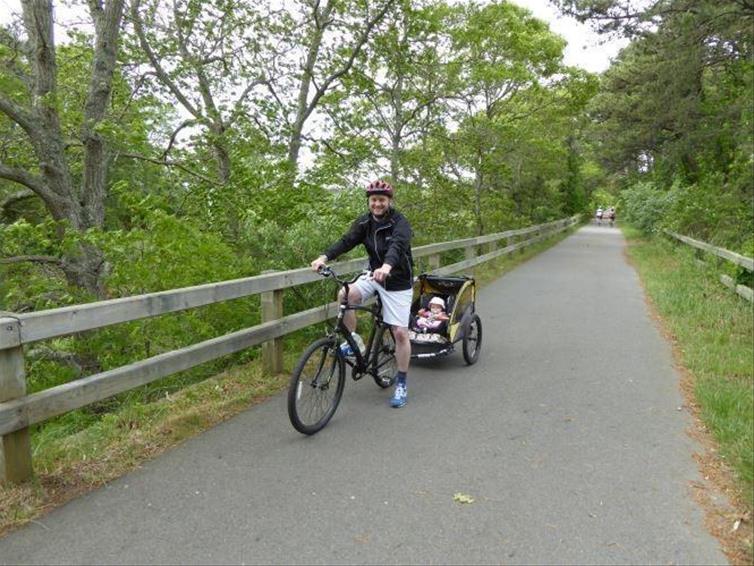 Having arranged countless family holidays before, it was still an eye-opener to travel with my own baby for the first time. The amount of luggage you need is staggering, and you quickly adjust to holidaying in the shade, on your sunny beach holiday!
During my baby's first year, we've done four countries and time zones, eleven flights, four rental cars, and a number of hotels and self-catering villas. I loved travelling with our daughter and seeing her having so many first experiences in her short life. Experiencing different cultures, seeing different animals and tasting new things, all contribute to shaping her experience of this world.
A family holiday is a great opportunity to spend quality time together, but I now realise it can be very hard work! We nearly missed a flight due to a car breakdown. We had two broken suitcases, medical emergencies abroad, for both daddy and baby, and a missed connecting flight due to an airline printing-error on our boarding passes. Twice I've been running through airports with our baby bouncing up and down in the carrier against my chest in an attempt to catch our flight. Twice, I had to trust Wi-Fi connections to find us the nearest A&E facility. After all our travel this year, I'm still waiting for my morning to lie in and relax (those days are over!)
So, based on first-hand experience, here are some of my top tips for travelling with your baby:
1. MEET & GREET
If you need to drive or get a taxi to the airport for your departing flight, consider paying a bit extra to drive and park using a 'Meet & Greet' service at the airport. Between two adults and one baby, we had 3 suitcases, 3 hand luggage bags, a stroller and car seat, to take with us. Our first trip was a two-week holiday to South Africa but then, we realised this was what we needed for pretty much all destinations! Having barely used airport trollies before, we now needed 2 trollies at the airport to get everything to the check-in desk. I was stunned by our mountain of luggage! Being able to load all your luggage into or out of your own car and park right at the entrance of the terminal, makes your life so much easier. No need to struggle with shuttles from a carpark to the terminal.
2. ESSENTIALS IN HAND LUGGAGE
Pack as if your baby's suitcase might get lost in transit. All essentials for your baby should go into a carry-on suitcase, including medicine for emergencies during the flight. Pack enough clothes, nappies, food and milk to last you for at least two days at your destination. This will give you time for shopping at your destination, if your luggage got damaged or lost during your flight. We hope not, but very occasionally this can happen. This does mean you'll have liquids and baby puree in your hand luggage, which is absolutely fine. Please mention to the staff at security that you have baby food and medicine in your luggage, and they'll look at that separately. Don't forget to pack spare clothes for yourselves as well, in case you share a 'messy' moment with your child.
3. USE YOUR BABY CARIER AT THE AIRPORT
I would recommend checking your stroller in at the check-in desk, and carrying your baby through the airport, in your carrier, against your chest. Baby will be happy and comforted being close to you (and might even sleep), but you'll have your hands free to handle passports and carry hand luggage.
4. BASSINET AND BULK-HEAD SEATS
Most long-haul flights will have bassinet seats available for infants, where your baby can sleep in front of you. These seats are not automatically allocated and need to be requested from the airline, which I can assist with. These seats are great for night-time flights, so you can put your baby down to sleep, and hopefully get some sleep yourself. For day-time flights, the extra leg room can still be useful so your little one has space on the floor to play at your feet. A word of caution though. Most families with small babies are being seated in this area, so it might be quite noisy, with more than one crying baby in the vicinity.
5. FEEDING DURING TAKE-OFF AND LANDING
Feeding or drinking during take-off and landing helps reduce pressure in your child's ears, so try to plan a milk feed during these times or get them to suck on a dummy.
6. ENTERTAINMENT ON THE FLIGHT
A fun and exciting activity pack is essential to keep your little one busy on a plane, especially for day-time flights. Even better if it looks like a present which they can open and explore during the flight. A brilliant company I've used for this is www.KeepEmQuiet.com
7. A ROOM WITH A VIEW
You may end up spending more time at your accommodation than you planned for, so paying a bit extra for your own comfort is really worth it. If your baby is sleeping, you can relax on your patio or balcony, enjoying the sunset and still feel like you are on holiday. Also, as ironic as it may sound with a baby, if it's possible to have accommodation with two rooms or a suite with a separate lounge area, it would be even better! If baby goes to sleep at 7pm in the evening and you are all in one bedroom, it means you go to sleep at 7pm as well as it's lights off and no noise!
8. BOOK WITH A TRAVEL AGENT…ME!
A good travel agent will look after much more than just booking your flight and family-friendly accommodation. They can arrange bassinet seats on planes, car seats, cots, fridges in rooms, connecting rooms, dietary requirements and more ahead of your travel. More importantly though, having 24/7 personal support when things go wrong on a holiday is invaluable, especially if you have a tired hungry baby that demands your attention. When we had a car breakdown abroad, I was on the phone with Travel Counsellors in the UK as soon as we realised we might miss our next flight. They immediately looked into alternative options for us, if we had to miss our planned flight. It removed the stress and I had my case of 'baby essentials' right beside me.
Having a baby is a wonderful time to travel. You are not tied to school holidays and can benefit from off-peak prices. Until your baby is two years old, they can practically fly for free! Make the most of this time and go see the world.
Please get in touch for more tips on travelling with babies. I have plenty of personal experience and am a phone call away. I would be delighted to take the headache out of all your travel arrangements and organise your next family holiday - 01892 882750 or cornel@travelcounsellors.com