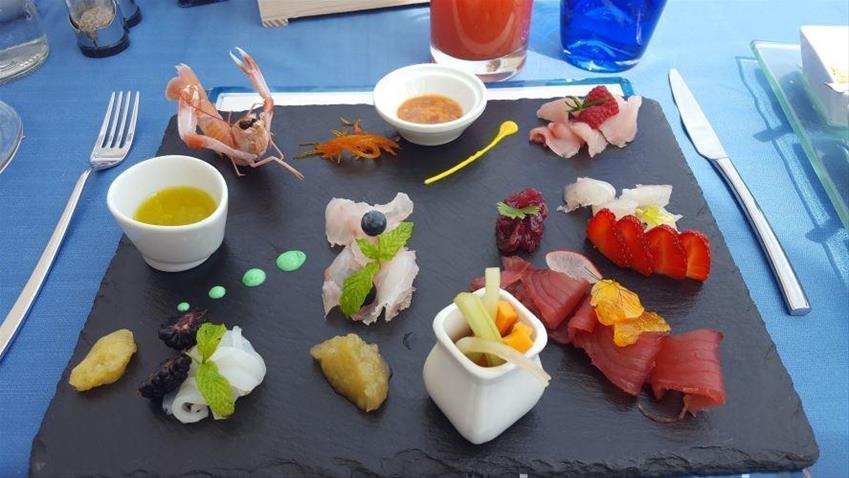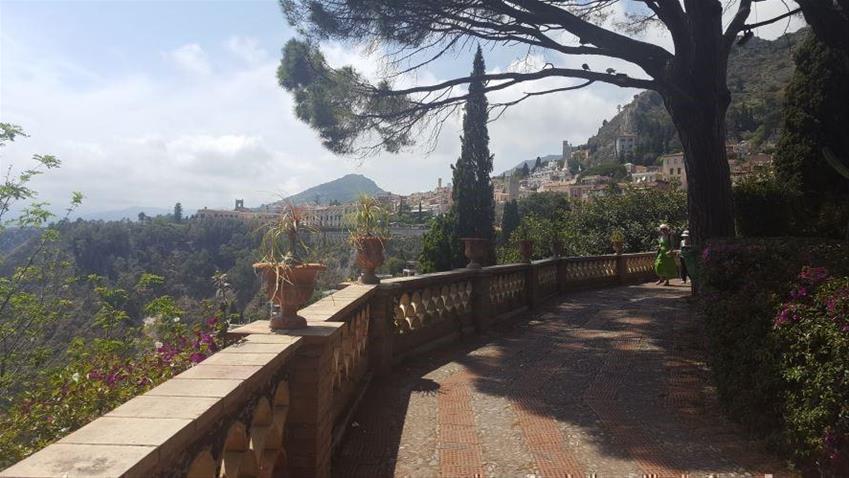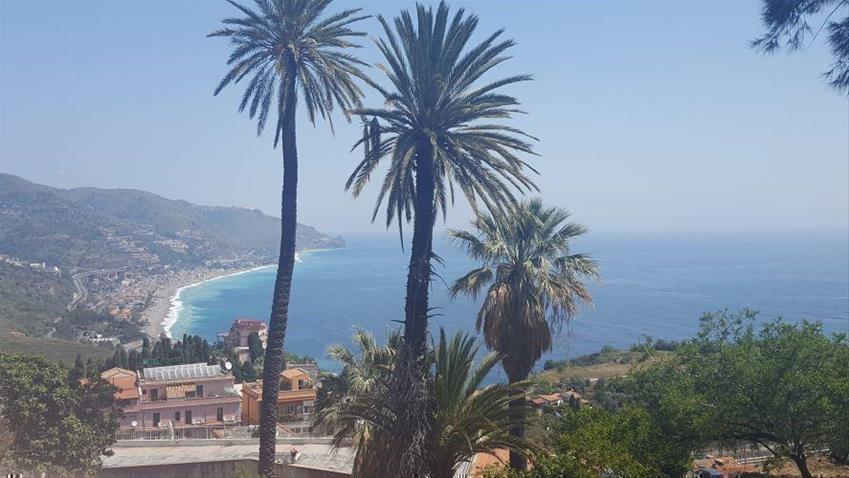 I stare dreamily at Isola Bella (which means "beautiful island") across the rim of my Strawberry Colada, soaking up the sun and relaxing with the sound of gentle waves rocking pebbles back and forth across the beach…and I ponder the location of my next exotic seafood meal! I find myself literally just off the toe of Italy's boot in the beautiful town of Taormina, enjoying Sicilian hospitality and food.
The journey from the airport to Taormina was a strange mix of feelings for me. On the one hand I had the familiar excitement of drinking in the sights of a brand new destination, but on the other hand the landscape felt strangely familiar to me triggering childhood memories from South Africa. Despite increasing tourism, Sicily is predominantly agricultural due to the fertile volcanic soil and pleasant climate. So driving from Catania to Taormina, the roads are lined with vineyards, orange trees, olive groves, but most importantly to me: prickly pears! I remembered how we used to go on holiday to my granddad's farm in the Northern Cape and he would send us with empty food tins to pick the prickly pears and protect our hands against their tiny little thorns. The world is certainly a big place, but it's nice to see a bit of Africa in Sicily. But then again, a lot of Sicily lies above the convergent plate margin between the African Plate and the Eurasian Plate, so maybe the African similarities are not so strange after all.
Sicily is a surprisingly big island, with lots of places to see like Palermo, Cefalu and Syracuse, but no visit should go without a trip to the picturesque town of Taormina. The town lies on the slopes of a very steep hill plunging into the sea with breath-taking views of the Ionian Sea as well as Mount Etna, Europe's tallest active volcano. A coach trip up to Castelmola makes you suck in your breath and hope the bus stays firmly on the narrow road winding its zig-zag way all the way to the top, but the views when you get there is incredible. I'm just glad that digital cameras allow me to take as many pictures as I like without worrying about the film running out of space.
The ancient theatre of Taormina ("Teatro Greco") is probably the main tourist attraction of the town, and rightly so. With remarkable preservation and a beautiful location, this is one of the most popular ruins in Sicily. I was lucky enough to visit in shoulder season with very few tourists and was rewarded with photo opportunities of a near empty theatre.
Unfortunately the day was a bit hazy and you could not really see the top of Mount Etna clearly, but for the more active traveller you can get up close and personal with Mount Etna with various excursion options from Taormina. Mount Etna is one of the world's most active volcanoes, with recent eruptions forcing the shutdown of Catania airport on several occasions.
If you are a foodie, you definitely won't be disappointed with Taormina either. Seafood is tasty and plentiful, so don't be surprised if you can order grilled prawns for breakfast! Fruit is fresh and sweet and you can buy buckets of bright red juicy strawberries from street stalls to nibble on whilst you wander the streets enjoying the views. And let's not forget the amazing Gelato…you need quite a few days to work your way through all the flavours. But if you are looking for something a bit more formal, you have a few Michelin star options to choose from as well. Our date-night was at Principe Cerami (2 Michelin stars) at the San Domenico Palace Hotel…amazing food with impeccable service. I felt like a princess all night long!
I was sad to leave Taormina but it was only to move on to the Aeolian Islands, so I had another week to enjoy in the Italian sun…but more about that in my next blog…