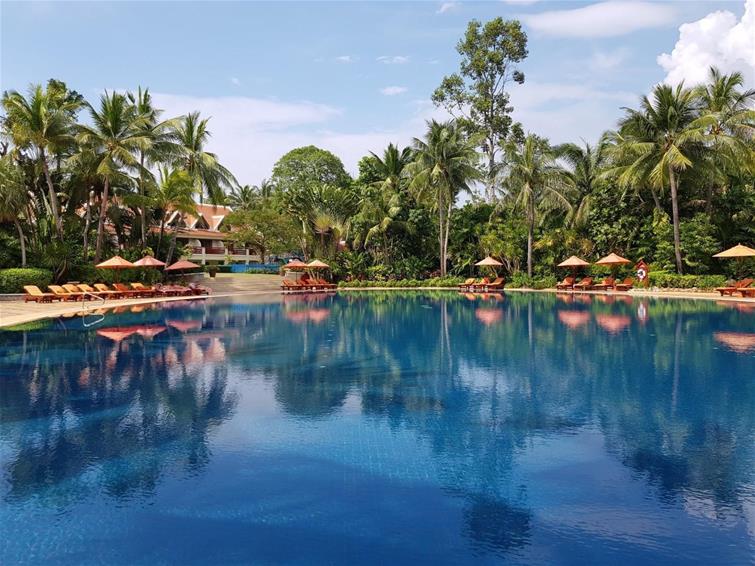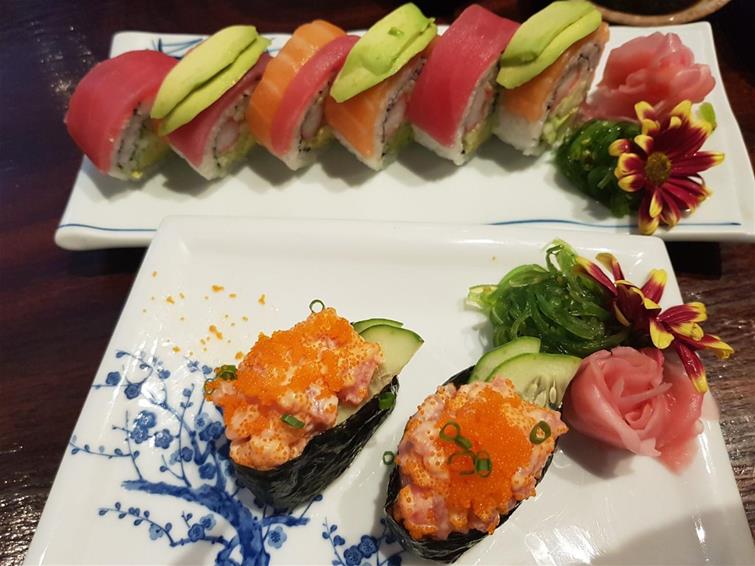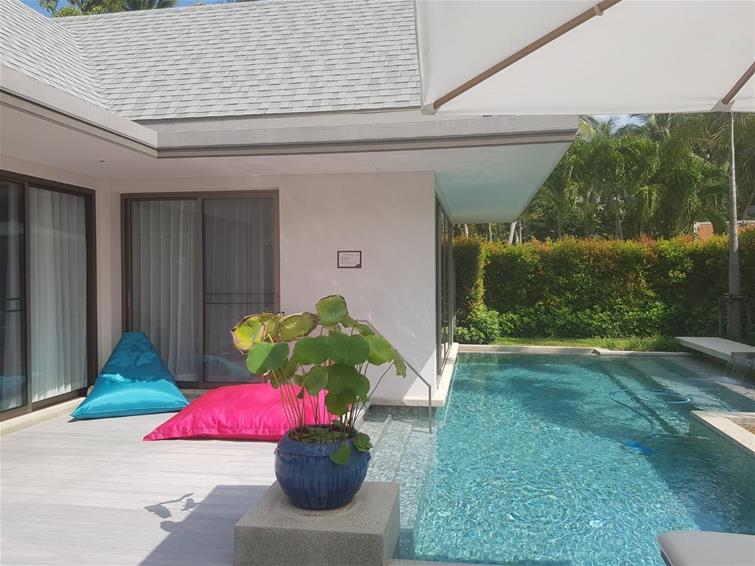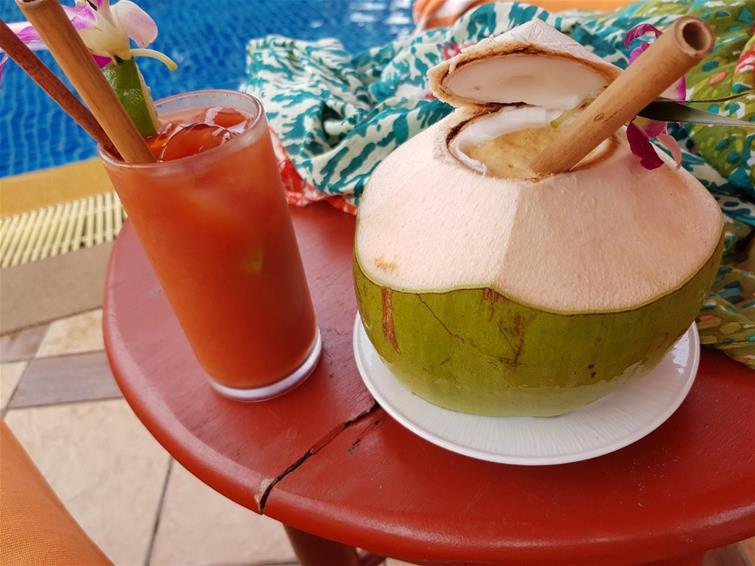 Following a fabulous week in Phuket with my husband and daughter, we flew north east to Koh Samui, less than an hour's flying time. It is Thailand's second biggest island, after Phuket, and similarly is a very popular destination as it is well-serviced with its own airport making it very accessible, a massively important consideration when travelling with a child.
We stayed in Mae Nam on the north coast at the Santiburi resort. Another well-placed gem, away from the tourist hot spots. The beach here was picture postcard perfect and probably the most beautiful on the island. Soft white sand, turquoise sea, palm trees gently waving in the warm breeze. The resort was amazing with luxurious suites and pool villas, stunning views and gardens to enjoy and relax in. The local and authentic Thailand that we wanted to experience was immediately outside the resort, so we had the absolute best of both worlds. We ventured out often to explore local restaurants which were much cheaper than the resort eateries and absolutely incredible.
Once again, we received a fabulously warm welcome from the hotel. They were delighted to see our daughter and the resort had a pleasant family focus to it, from the kids' pools to the Disney dinnerware to the dolphin-shaped rice timbales. Our accommodation was well-proportioned and spacious, as were all the rooms and villas I saw. Afternoon tea was provided every day and I did my best to try it every day – purely for research purposes. Highly recommended!
Something for everyone
For those who want mainstream, Chaweng is just 20 minutes from Santiburi and is Koh Samui's biggest town. A gorgeous beach, umpteen restaurants and bars and a famous nightlife catering for all tastes. It is also a shopper's paradise with its enormous shopping mall, featuring many big brand shops and astonishingly cheap prices compared to the UK. We took advantage and caught a taxi to Chaweng where we did all our Christmas shopping – it's worth taking an extra empty suitcase if you're visiting Chaweng!
Island excursions from Koh Samui are plentiful, including to the nearby Koh Pha Ngan, a jewel in the Gulf of Thailand.
When to go?
We visited Thailand in November which used to be the start of the peak season as it marked the end of the rain. This has changed in the last few years, thanks to climate change, with the rains continuing through November and the peak season properly starting around Christmas and the New Year. We did experience some rain – our mornings were sunny and there was a daily afternoon thunderstorm. The temperature remained in the high 20's, and the rain coincided with our daughter's nap time, so not a big issue for us. Definitely something worth considering, though, for anyone after a beach holiday.
A hit, a miss or a maybe?
Throughout our trip, we found Thailand to be very family-centric. Everyone was very happy to talk about their families and while they may only see them once or twice a year, everything they do, work-wise, is to provide for their families. They loved seeing our little blonde daughter and we were frequently approached as blonde children are regarded as lucky. But we didn't ever feel uncomfortable, although she began to feel jaded by all the attention towards the end of our trip!
There is no doubt we loved Thailand. The top takeaways for us were the unequivocal friendliness of the people and the incredibly delicious food. I can't overlook the amazing value for money shopping either. It was an easy trip for us and a destination I would highly recommend to any traveller, for any type of trip. I have a rule of never visiting the same place twice otherwise I'd go back in a heartbeat. But rules are made to be broken.