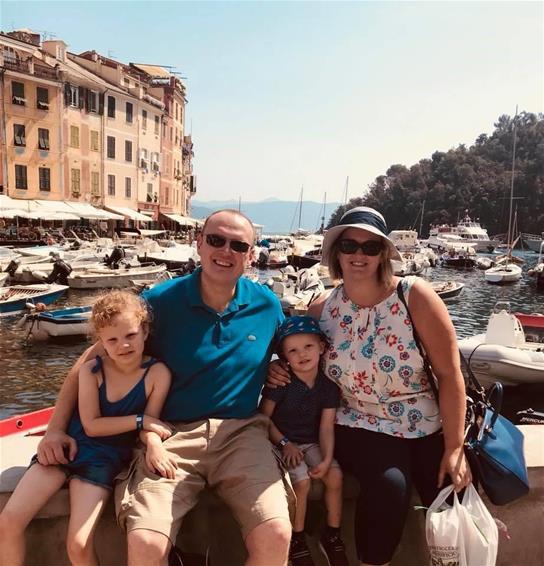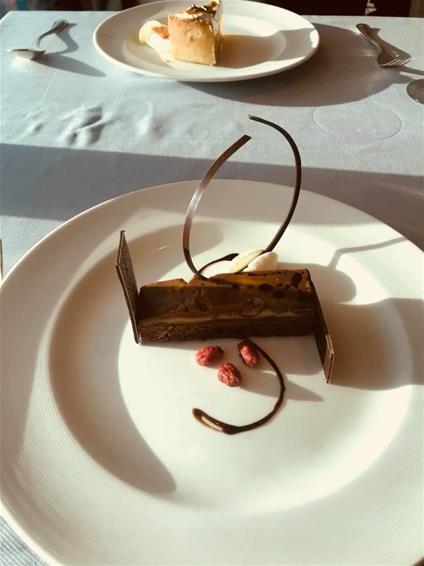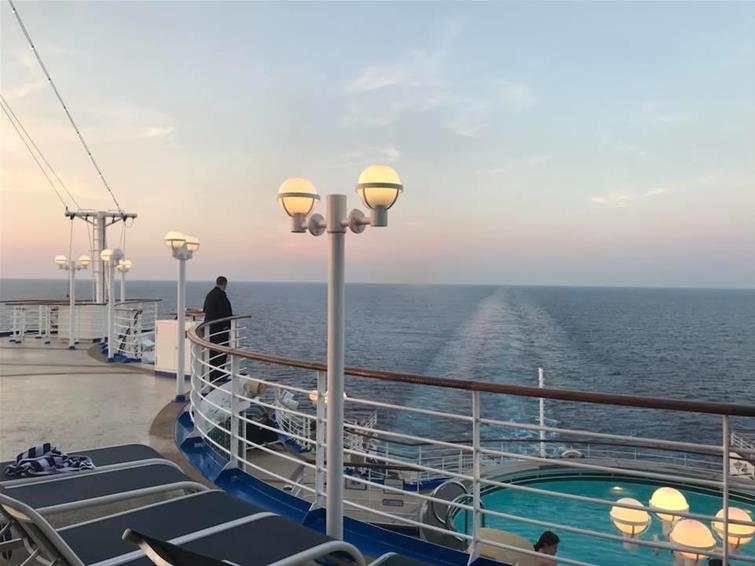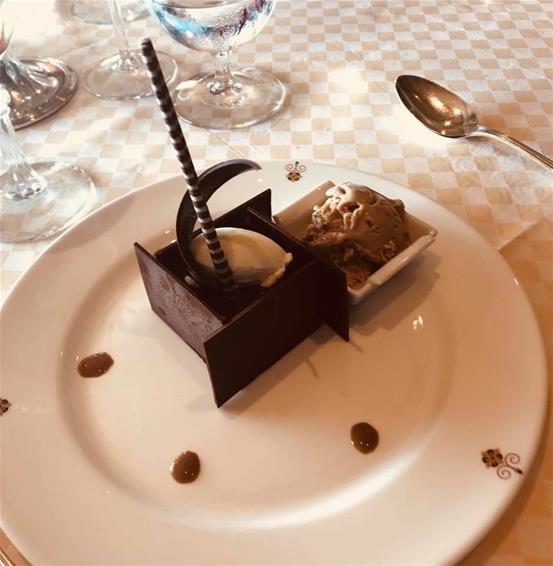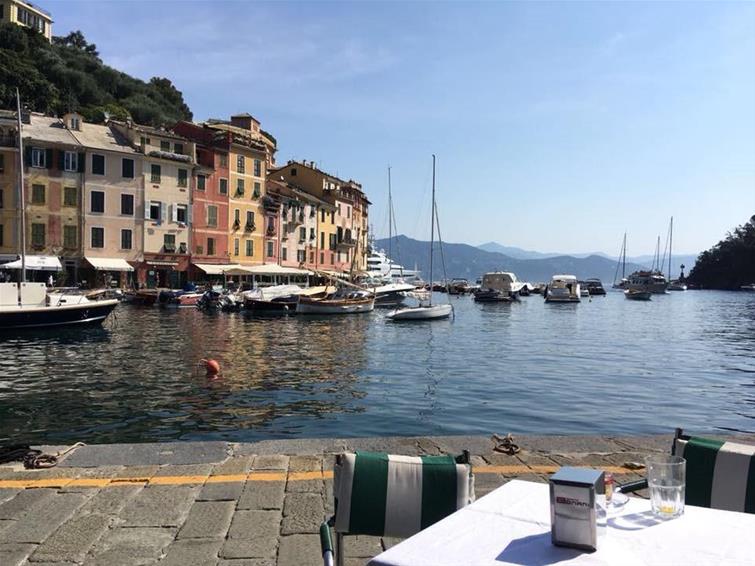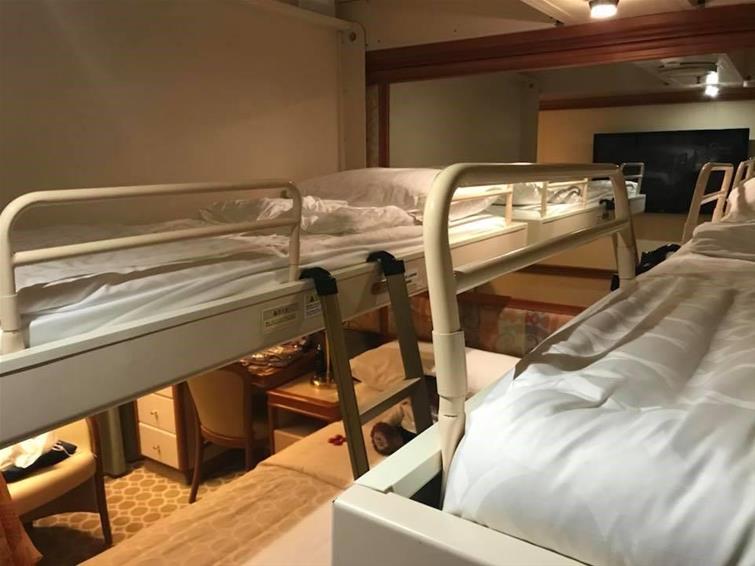 Cruising has been on my bucket list for a while, so it was with much excitement that I cruised for the very first time with my husband and two children (aged 5 and 3) to the Mediterranean with Princess Cruises.
We sailed on the beautiful Sapphire Princess on a balmy Summer evening and enjoyed our "sailaway party" with most passengers on deck enjoying the ship's band playing live music as we waved goodbye to a sunny Southampton. We then had three full days at sea to navigate our way around the ship before arriving in Barcelona on Wednesday. The Bay of Biscay is pretty choppy, and the ship did sway quite a bit, but none of us had any travel sickness.
We had used the "cruise personaliser" in advance to register the children for kid's club, arrange some treats and book some excursions in advance. This saved us time when we took the children to their children's club and they were both together in 3 - 7 age group. The activities for them were varied, with a different theme every day and high-quality facilities and crafts to keep them happy. When the ship is in port, parents have the option to go off the ship and children can stay for lunch (book in advance as numbers are limited), although for young children it's preferred that there is one adult on board with a pager, just in case.
The days at sea were excellent, with a varied timetable of activities and events to satisfy all ages. From special interest lectures, bingo, line dancing, to art auctions, the list of activities was endless and there was never a point when we had nothing to do, unless we chose to do so!
Princess Cruises have won awards for their food and it's easy to see why, the menu is changed daily and there are numerous dining options to choose from. We found that the "anytime dining" suited us perfectly, as we couldn't predict when we would like to eat, though the set dining times are still chosen by some, who are able to choose a set time for dining. We loved the Sterling Steakhouse and Sabatini's Italian restaurant, the two speciality dining options for just US$29pp. There's just one buffet dining option, Horizon court, which always varied the menu and offered excellent choices for breakfast, lunch and dinner. The pizza restaurant offers "the best pizza at sea" and was a firm favourite of ours.
Barcelona is a beautiful and cosmopolitan city. The best way to see the city was a hop on, hop off bus, which took us to all the major sights and attractions, giving us a much-welcomed breeze as it was very hot when we were visiting. The hop on hop off nature enables passengers to choose which sites to get off and explore in more detail and the buses were frequent. The tour lasts two hours so is perfect for cruise passengers on a whistle stop tour.
Civitavecchia is 90 minutes from Rome, so pre-booking an excursion or like us a "Rome on your own" excursion with the transport included is a must. A taxi will cost around €250 each way. Although we had an independent tour, we got lots of pointers from our tour guide. We were dropped off just outside the walls to the Vatican - the Vatican museum requires covered knees and shoulders so dress appropriately for this if intending to go inside.
Livorno is the nearest port to Pisa and Florence - the heat beat us and we stayed on ship. It was quiet as many people were visiting the Leaning Tower and the beautiful city of Florence. You can see the Leaning Tower in an hour, then on to Florence to absorb the sights of Tuscany.
Genoa is an attractive city with plenty of winding streets. We had pre-booked a "Portofino on your own" tour, offering transport directly from the ship to Portofino. The trips are usually by coach, but we had a note to say that as the roads were going to be busy, Princess took us by boat. What a treat to arrive in Portofino by boat, a fabulous, luxurious town with a main square containing cafes, bakeries and designer shops. It's not cheap, a coffee cost around £5 and a toastie £12, but you can't expect any different from this high-end celebrity favourite. Portofino is probably the most beautiful port I've ever seen, the multi coloured hotels and restaurants were once fishermen's houses and were brightly painted so that the fisherman could still find their way home in the fog.
Marseille is the gateway to Provence. Don't be put off by the industrial looking port, Marseille port is the biggest in Europe! However, once we caught the bus to the centre, we enjoyed shopping for all things Provence, from locally produced lavender to Marseillaise soap. There's a fabulous waterfront shopping mall "Les Terraces du Port" and another opposite "Les Docks", with some fabulous and well-priced eateries too.
Gibraltar is a popular duty-free shopping stop. The high street was the same as in the UK, but with many duty free "discounts" on offer for cruise passengers. Perfumes/cosmetics etc were discounted by 10 - 12% off a high street price. More luxurious items including cameras and high-end jewellery had savings of 20%+ from the UK price. The sailaway party from Gibraltar was a lot of fun, with pomp and ceremony complete with British flags to wave farewell to Gibraltar as we sailed back to Southampton.
Our cabin was a balcony grade cabin with bunk beds. These are meant for children aged nine upwards but as we know our children don't have issues rolling out of bed, we allowed them to sleep in the bunks. The categories of cabin on board range from inside without window, to ocean view (sometimes obscured view due to the location of the lifeboats) on to balcony, mini suite and suite level. We opted for a midship located cabin, which is the most popular as it offers easy access to the facilities and doesn't "roll" as much in bad weather. However, we also spent some time at the aft of the ship and really didn't notice additional movement in that location on our way back through the Bay of Biscay.
We enjoyed every minute of our cruise and will be doing it again next year, cruising for families is excellent, with all the facilities of a top-quality hotel, but offering a chance to see numerous countries without having to unpack more than once. I found every member of staff went above and beyond to accommodate us and the children, it was obvious that the children were actively welcomed rather than just tolerated as they sometimes are in 5* hotels. Contact me to talk about your next family holiday, there really is a cruise ship to suit everyone.