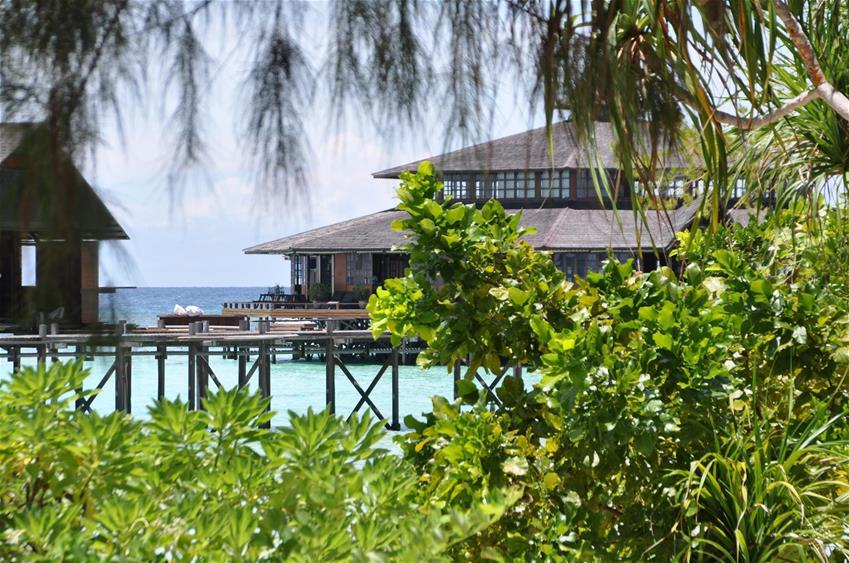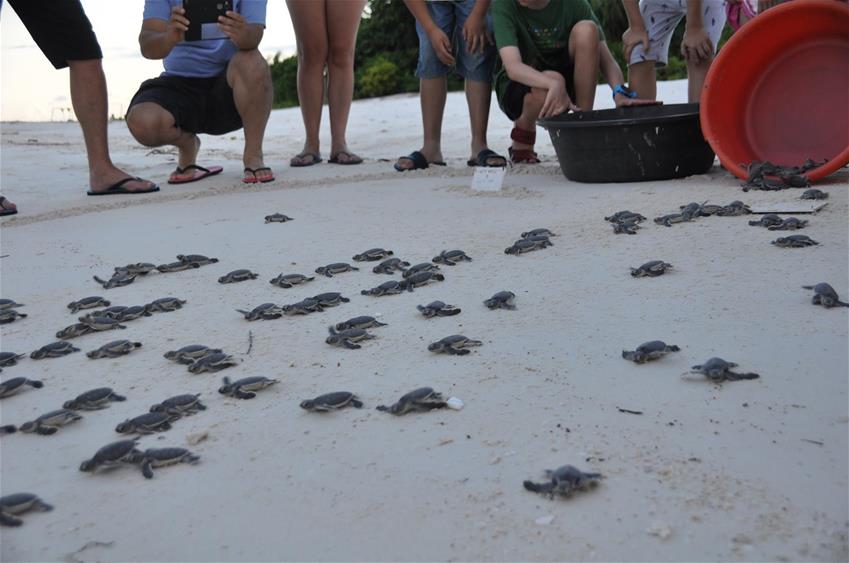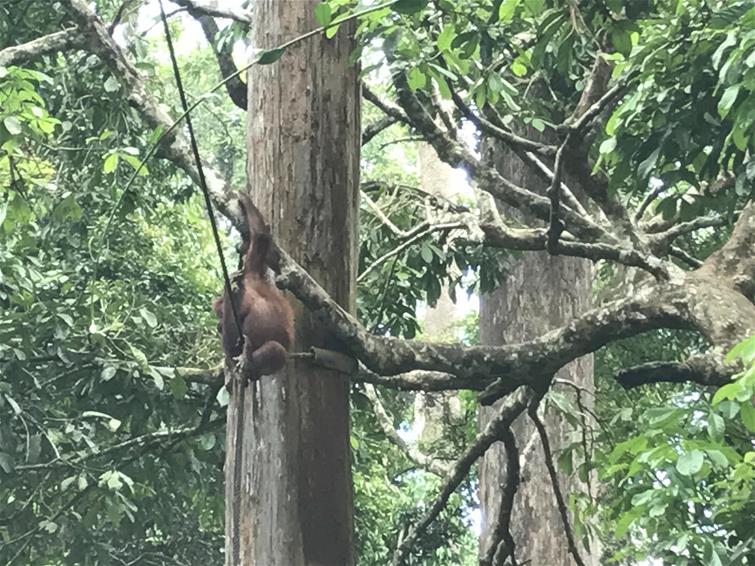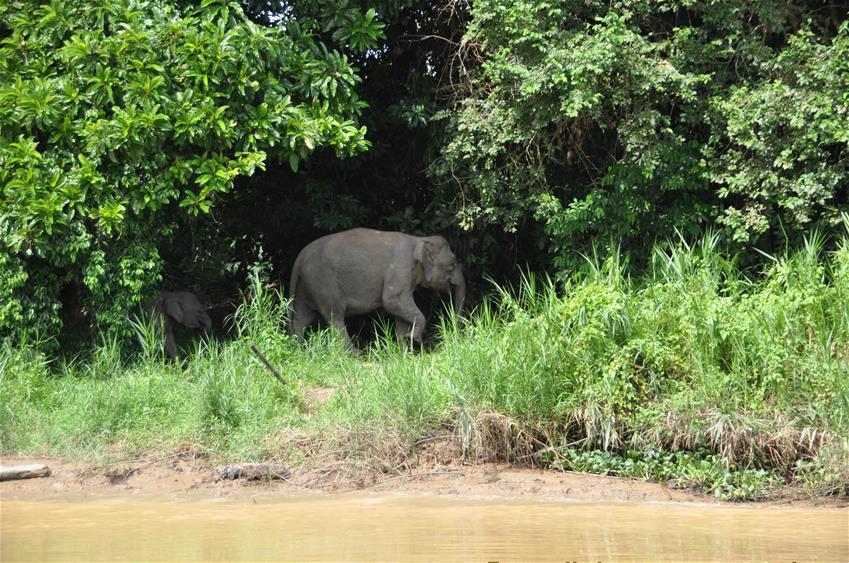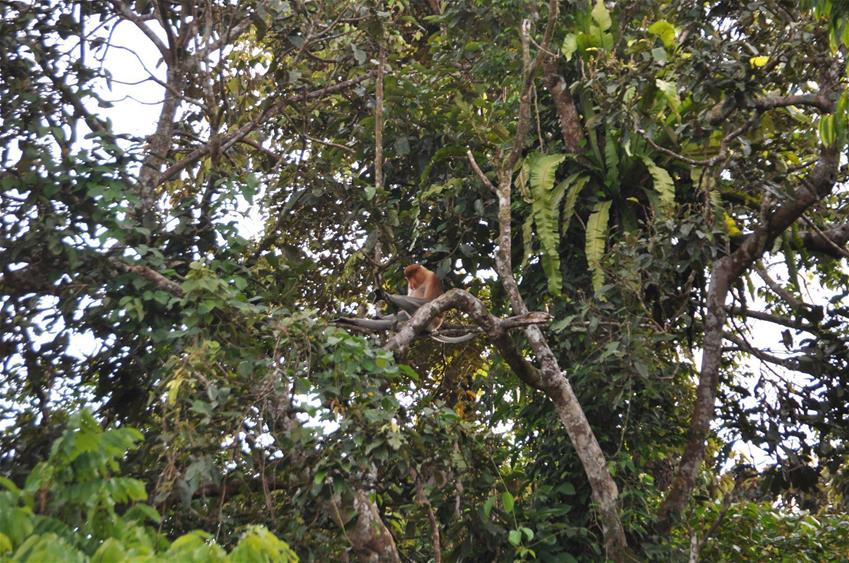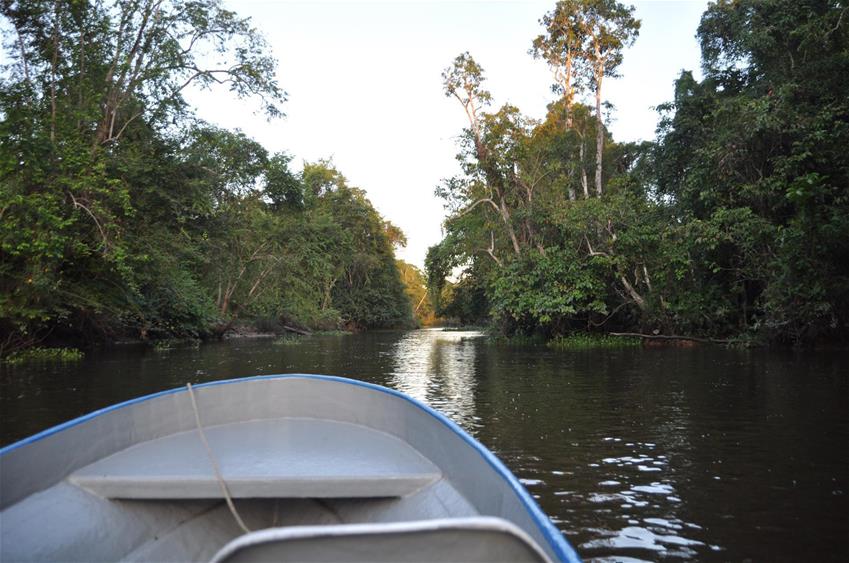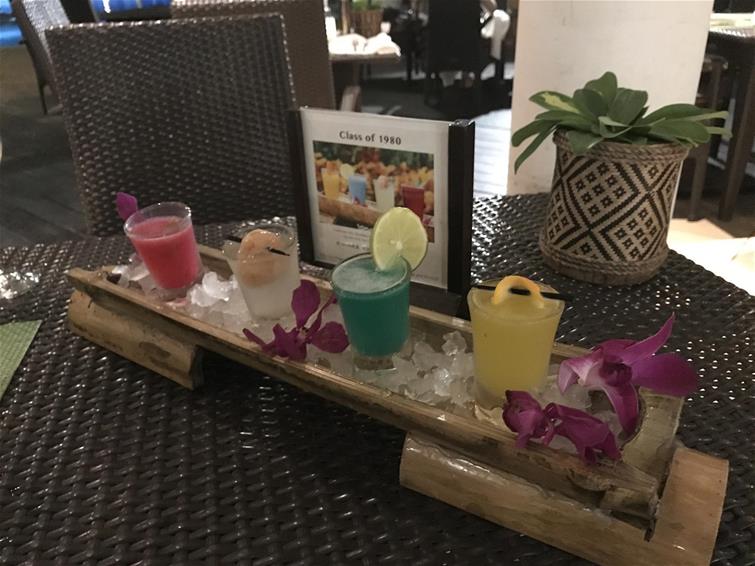 They say opposites complement one another and that marriage is about give and take. Well, the first test for my husband and I was our honeymoon. Alex has grown up in the UK and has done a lot of travelling in Europe whereas I've been travelling here, there and everywhere since I was 18 months old. Alex's idea of a holiday is relaxing in one place for a week and mine is to do as much as possible with one, maybe two days at a push, at a beach with nothing to do except sit in a hammock with a book to demolish.
Having decided on experiencing Borneo for this very special trip, our challenge was where to go and what to do. Since marriage is all about compromise, or so I'm told, our solution was to create a relaxation-adventure sandwich, which began with pristine turtle beaches and swinging Orangutans in Sandakan. Our trip began with pure relaxation on one of the islands just offshore from Sandakan where we ate as much seafood as possible, enjoyed a spot of snorkelling and released baby turtles to the sea...it was pure heaven, and much needed after that long flight. Sadly, these islands are off limits due to piracy in the area at the moment and do hope that one day the restrictions on them will be relaxed, but for now there are gorgeous escapes like Gaya island to experience that island life. With properties like Gaya Island Resort and Bunga Raya Island Resort and Spa, you are more than guaranteed a relaxing experience. I will admit that on this first beach stop I really needed the downtime and was very happy to relax (so unlike me).
Any trip to Sandakan should always include a visit to the Sepilok Orangutan rehabilitation centre where the fun-filled, wise-faced "men of the forest" have found a sanctuary in a world that has carelessly destroyed their habitat. Their work here has been so successful with Orangutans now released back into the wild who we got to see with their babies on the next part of our trip - the Kinabatangan River. We zoomed up river on our boat with our fantastic guide to our rustic forest accommodation, the journey took a couple of hours and included a stop for lunch along the river bank (we enjoyed lots of Malaysian curries on this trip) and we were incredibly blessed to see a pigmy elephant and her baby! Over the next 2 days we saw 7 wild Orangutan, crocodiles, Proboscis monkeys, lots of different types of hornbill and all from the comfort of our boat. We were even serenaded by the staff over dinner and presented with a delicious chocolate cake to celebrate our honeymoon! I loved the rustic lodges and the fact that we could hear nature - Alex on the other hand had to sleep with earplugs as he was convinced that those sounds were pythons trying to get into our room! So, top tip...if you're venturing into the jungle and you like peace and quiet at night, make sure to pack your ear plugs.
Our next adventure was to head even deeper into nature at the Tabin Wildlife Reserve which is where we found ourselves hiking to a vast mud volcano, swimming beneath waterfalls and getting to admire yet more incredible bird and wildlife. At the reserve we stayed in simple accommodation surrounded by the forest with a sparkling river and gentle waterfall flowing just below our cabin. The hikes we did here were definitely for those who do walking regularly, and we definitely needed plenty of insect repellent! During our time here we got to see another 5 Orangutan during our walks and game drives, most of which had come from the Rehabilitation Centre in Sepilok. Although he really didn't like the bugs, Alex's favourite animals, especially of the flying variety, were found in abundance here...Flying Squirrels. We sat and marvelled at the flying rodents gliding over our heads on a couple of occasions and I think that just about made up for the bugs. For me, I most loved watching a family of Gibbons play in the trees in the morning light with their haunting calls - it was a truly noisy yet magical moment.
After four days of simple accommodation and aching limbs from the trekking, we then winged our way back to the coast, this time to Kota Kinabalu (or KK as it's known locally). Here we stayed at a Resort located north of the main town. The hotel is surrounded by stunning beach and its own nature reserve! For this final leg of the trip we split our stay into relaxation and exploration. I always do a cooking class when I'm away somewhere new, so we headed off with our guide into KK's local markets to buy spices and fish for our cooking class, which took place at a local family-run restaurant. We cooked up such a storm with lots of Malaysian veggies, chicken and prawns and got to sit and chat to the whole family, which was fascinating to hear more about daily life in Borneo.
For the rest of our stay in KK we did just relax and unwind…Alex slept a lot beside the pool while I went for runs on the vast expanse of beach. The Rasa Ria is perfect for golfers, couples, honeymooners and it's definitely fantastic for families. Their calming treatment rooms were a perfect way to soothe the weary muscles and the cocktail bar was my little piece of colourful heaven. For Families they run a fantastic kids club and the children will even have their own pool with slides for the best fun while on holiday. Golfers will find an 18-hole championship golf course on site which welcomes both the seasoned player and the amateur.
Borneo, a completely different world and one that, as we have seen on Judi Dench's recent adventures, is so worth protecting and supporting for everyone's sakes.