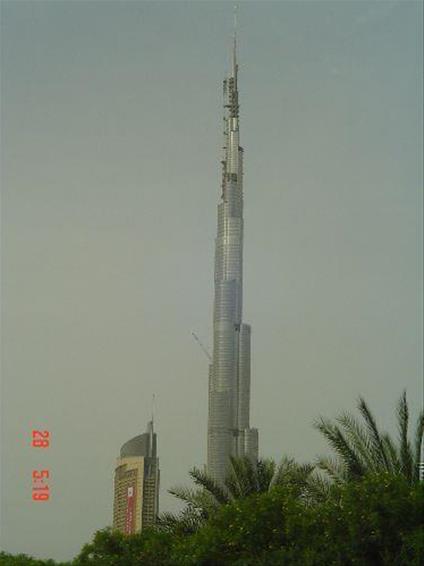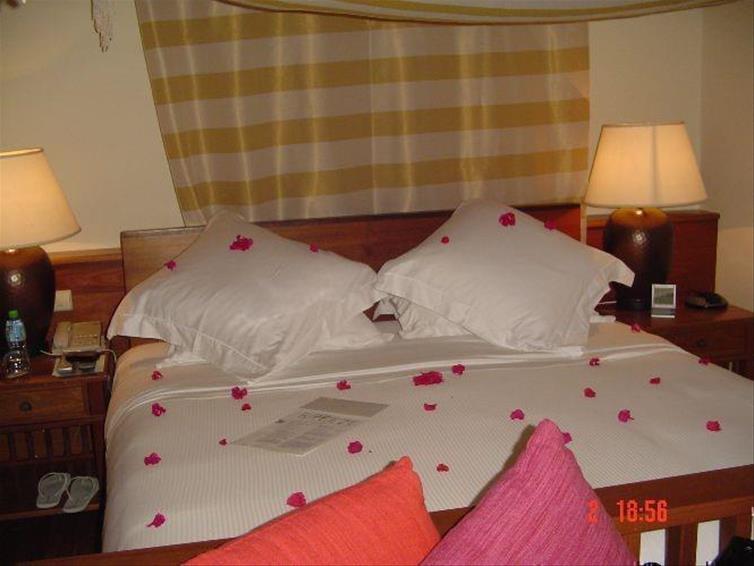 The next morning it was time to move on again and this time it was quite a journey! The Beach House is reached by a 40 minute flight from Male to Hanimaadhoo then a 45 minute exhilarating speedboat ride. Its well worth the effort, the resort is beautiful. All accommodation has a private pool and a personal butler. Each Beach Villa also offers a private Cabana on the beach. It's one of a few Islands to offer Water Villas as their lead in category. You get around the resort on buggies and I would recommend a torch for getting back to the Beach Villa's at night as it's quite dark with a lot of foliage. They have a live band some nights and there is even a Karaoke lounge!
That evening we dined at Medium Rare, one of many restaurants & bars and the food was absolutely exquisite.
The next morning, we travelled by speedboat for a short visit to Island Hideaway. This resort was a very family friendly one with each accommodation type having its own butler who does absolutely everything for and with the family. The Butler will serve you in the restaurant for your evening meal (there are no waiters). He will even look after the children or go snorkeling with you if you so wish. The island is quite big but there are only 43 villas so it feels very spacious. The rooms will fit 2 adults and 2 children but are very flexible and will consider 2 adults and 3 children if requested.
Unfortunately we didn't spend the night at this resort and so didn't get to sample the accommodation but it was a lovely resort and the two ladies Jasmine and Julia (both from Germany) were excellent hosts for the afternoon.
After lunch, it was time to move onto Baros. This was the first resort where I saw ordinary English people enjoying the Maldives. The resort is very contemporary in design and they are eco-friendly by not using buggies. I stayed in a lovely Baros Villa and I kicked off my shoes and walked around the resort bare foot! Baros is the lead in Luxury Island in the Maldives and there were some negative points – all room types will only sleep a maximum of 3 including children and then only children over the age of 8 are welcome. There also isn't a main pool and not all room types have a private pool so if you prefer pool to sea-water, then Baros may not be for you.
We dined at their fine dining restaurant, Lime Restaurant, and enjoyed a 7 course Degustation menu. Lime restaurant only does 26 covers so pre-booking is highly recommended.
The next day, we took a speedboat back to Male and then took a sea plane to Kanuhura. Kanuhura is a beautiful resort, and the jewel in the crown is the large pool that meanders around the resort. None of the accommodations have private pools but it didn't seem to matter too much here as the large pool made up for it. The Bar was a great place to meet in the evenings for a pre-dinner drink overlooking the same pool now lit up for the evening. We dined at Veli Café, an open air restaurant on a deck beside the beach, as we watched a loan Heron staking out his catch at the water's edge . The food was wonderful and the presentation, first class.
There is a private island across the way from the resort and a Dhoni is on hand to take people back and forth all day, and you can even arrange to dine there as a special treat.
Next morning, I was able to get experience the calm waters of the Indian Ocean before boarding another sea plane which would take me directly to the One & Only Reethi Rah. The sea plane was delayed by an hour but this is nothing unusual. The journey was 30 minutes and we were greeted by the largest island yet!
To Be Continued....