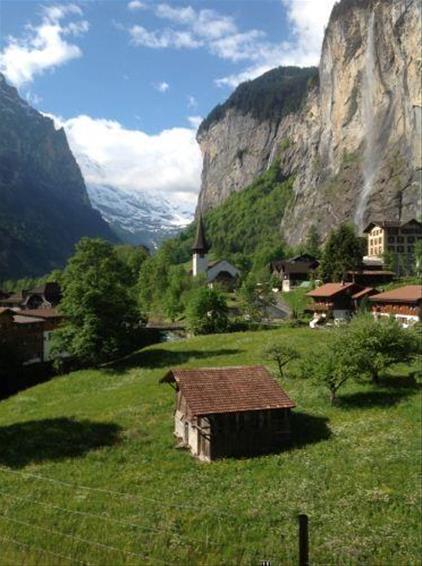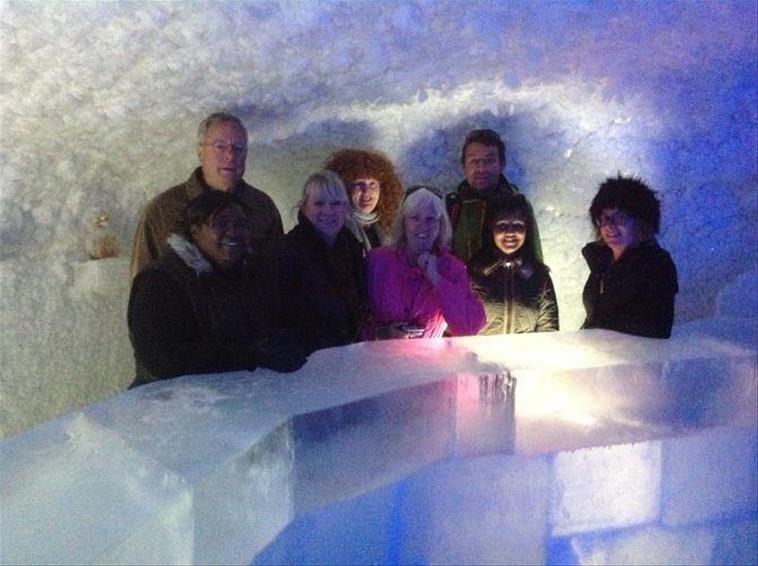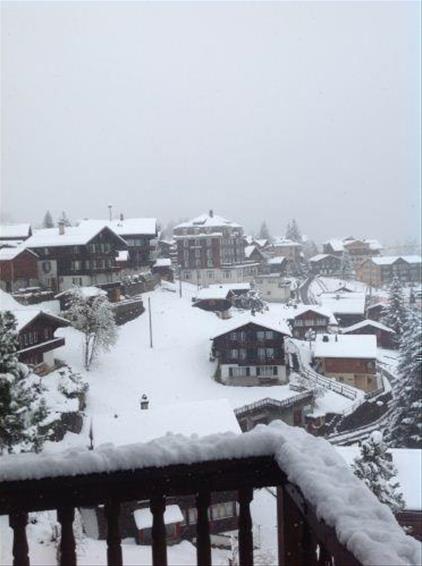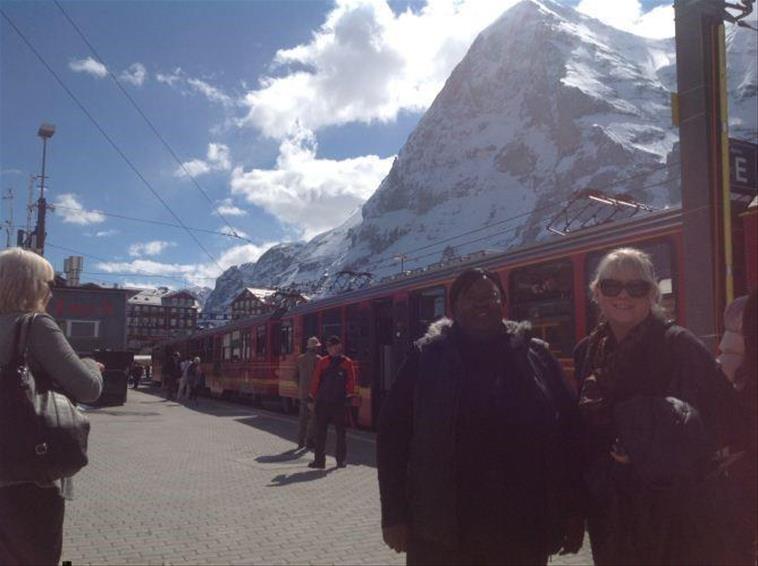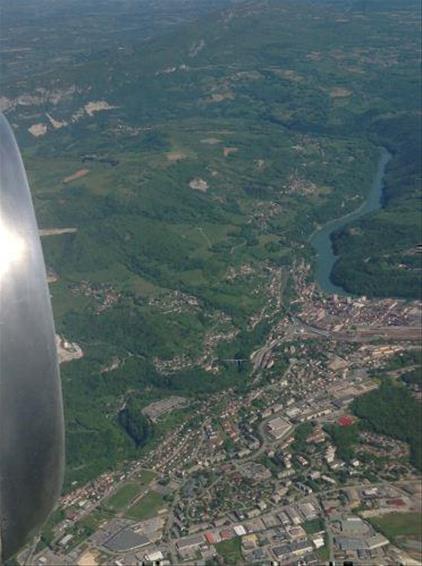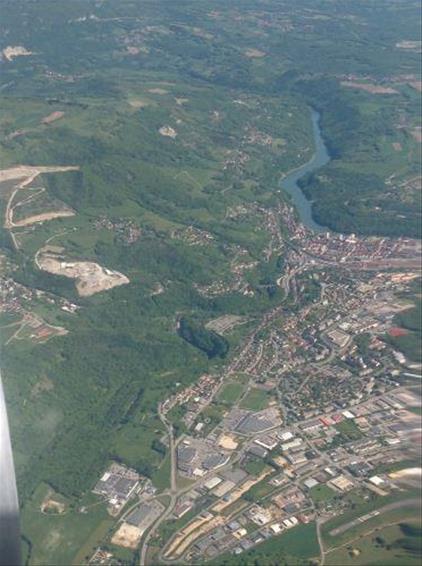 In May I spent a wonderful 3 days in Switzerland with a few of my Travel Counsellor colleagues.
Everything you hear about Switzerland is true – the trains run impeccably (always to time), the air is clean and the roads are pristine.
It was still quite chilly in Switzerland when we arrived but it it's not like the UK – everything is set up for snow! Our first two nights were spent in Interlaken at the Metropole Interlaken. I have to admit that it's not the prettiest looking hotel but it is in a fantastic location with views over Inerlaken.
We took the Jungfrau railways up to Jungfraujoch which is the highest train station in Europe at 3454m above sea level. The train winds its way through the most stunning scenery and the mountain villages of Wengen and Grindewald. We had a wonderful guide called Martin Gertsch who is actually from Wengen and knows the area like the back of his hand. If you can afford it, having a guide like this can prove invaluable and I would say it was well worth it.
When we got to the top we were able to visit the Ice Palace. It is a moving glacier full of ice sculptures, and an ice bar. There are viewing platforms from which you can see famous Swiss mountains such as The Eiger and Monch. However, a word of warning – altitude sickness is a real possibility at this height so I would recommend having a pack of altitude sickness pills with you, just in case.
The next day we took the bus to the cable car station where we proceeded up the mountainside to the Alpine village of Murren. When we arrived in Murren, it was snowing heavily which made it feel like Christmas when it was nearly June! The village looked absolutely beautiful! We visited the hotel Alpenruh, a wonderful little property about a minute walk from the cable car and had a wonderful lunch. I would highly recommend it for a winter wedding – it would be magical!
Later that evening we met at Interlaken West railway station and walked around the corner to the dock side. We boarded one of the many boats and steam paddles that traverse Lake Thun, for a leisurely dinner on-board. The boats are just another form of public transport but they can also double as a scenic tourist attraction as most people tend to use the buses and trains as they're quicker.
Schilthorn was our next place to visit. It is famous for where the James Bond movie 'On Her Majesty's Secret Service' was filmed. The views are supposed to be absolutely stunning from up there but unfortunately, the day we visited there was a complete white-out. The clouds came down and visibility was nil. Visiting the Piz Gloria was definitely a highlight. It was the first revolving restaurant in the world and doubled as Blofeld's living room in the movie. We enjoyed a fantastic hot chocolate there.
We then visited the capital city Bern. It's a small medieval city and a walking tour is a great way to see most of the sights. We visited the history museum and were fortunate enough to be there at the same time as the famous Xian Warriors visiting from China. We also visited the 'Bear Pit' housing a family of bears after which the city is named.
Our last day was spent on a fabulous journey through the Swiss countryside on the Glacier Express train which took us to Zurich via Brig and Chur. We boarded the train at Brig. It was a wonderful end to a fantastic trip to Switzerland.
Although Switzerland is a great place to visit in the snow, it also has many sights which are just as good in the sunshine. Just let me know if you're considering visiting this fantastic country and I can share some insights and tips for whenever you're thinking of travelling.