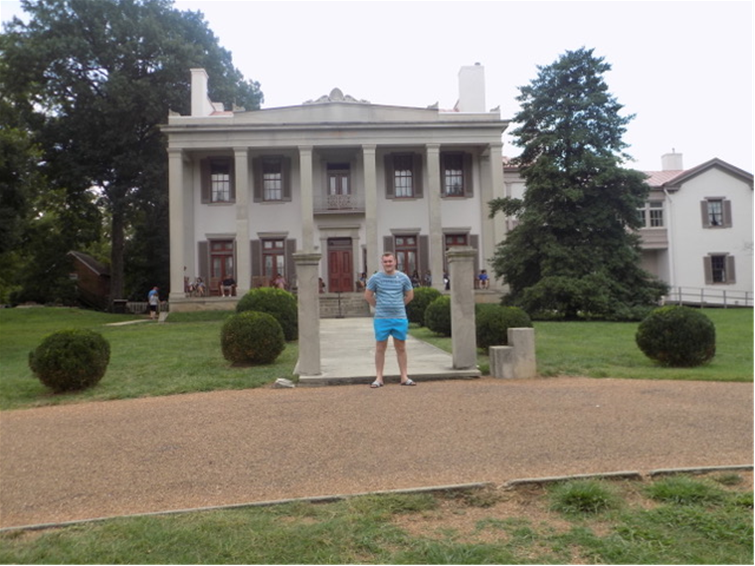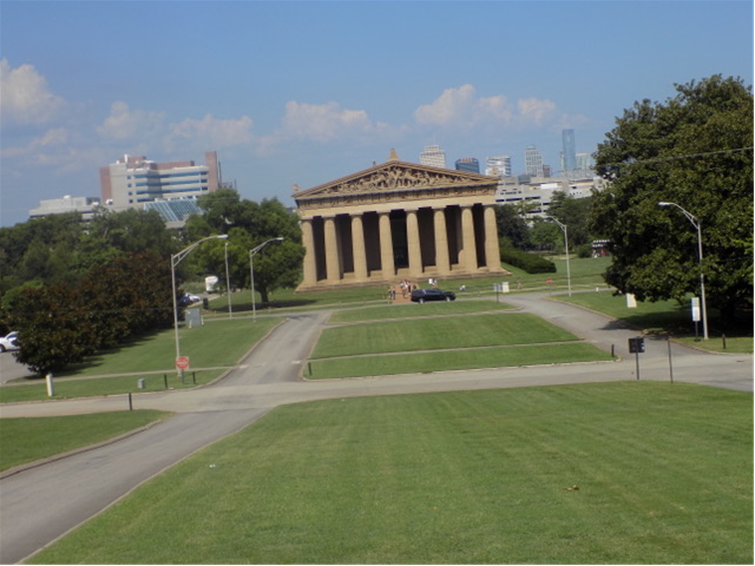 I don't know about you but two words in travel stand out for me which just adds to my excitement. Those words being 'road trip.' Those words mean to me freedom, mystery and sometimes going into the unknown. This blog is the recent trip I took to the deep south with my family.
Travelling were myself, my wife Dawn and two grown up sons Matthew and Liam. We have as a family travelled to the states many times, covering by the end of this trip a total of 16 states. We have though never been to 'The Deep South.' This trip was I thought before and certainly since our return a little taster of what this region offered. We covered 3 cities: Nashville, Memphis and Atlanta, each with its own character, plenty to do during the day and night, especially in Nashville where 'Music City' takes on another personality. To take in and do justice to these cities we're going to spread these over 3 blogs. To squeeze everything into one blog wouldn't be fair, also means you'll have to come back for the next instalment, now onto 'Music City' - Nashville.
Once we landed the airport was easy to navigate and we were out and into a taxi before we knew it. Taxi to our hotel was 20 minutes and reasonable $30. The Lowes is located West End of the city, restaurants and bars close, if you wanted to take in Broadway, we walked one night and took 20 minutes. Once checked in we do like a hop on/off bus, easy way to get about also allowing you not to miss anything. Nashville is not called Music City for nothing, as soon as you enter the main street Broadway, you can hear music and see live performances during day and night, all tastes covered so not just Country Music. But to celebrate their musical history I can recommend Country Music Hall of Fame, here you can follow the full history of Country Music trailing the careers and greats such as Dolly Parton, Garth Brookes and of course Johnny Cash. In the museum amongst the exhibit's clothes worn, guitars and stories told how careers made is a wall of gold discs, must be over 600. Also, very interactive and family friendly.
Johnny Cash has his own museum, then The Ryman is an iconic museum big red auditorium situated downtown, you can't miss it. Even if you don't catch a show there are tours available .
Nashville is not all about music, you can also explore the past in that part of the world in previous lifetimes and centuries. I would highly recommend, we spent half a day at Belle Meade Plantation, this a historic Nashville estate which tells tales of family life from the mid-1800s. At a reasonable $20 per head you get the opportunity to tour the grounds including stables while you wait for your tour guide. The tour guide dressed in costume takes through all the rooms downstairs, explaining which families had lived here, how they entertained and how their staff would have lived and jobs they did. The tour lasts 45 minutes, after which you can explore the grounds further seeing where the slaves lived. Belle Meade also gives you a chance to tastes their wines.
Sports fans, if you are lucky enough the Titans play in Nissan Stadium for NFL fans. Nobody does a sports experience better than Americans'. Next year Nashville also hoping to have its own MLS Soccer team ready. We stopped off at the Farmers' Market for lunch, where the name suggests you can buy local and fresh produce, along with a dining hall offering all choice of foods, from local to pizza, Asian, Mexican and lots more.
Opposite Farmers' Market I would recommend Bicentennial Capitol Mall State Park, you can spend as much or as little time to check out, even if it's only for 20 minutes while you wait for the next bus you can check out walk ways telling you of Tennessee's history, World War II Memorial amongst other exhibits, you can also get great views of the city and state house. Quite a lot to do, we only had 3 days.
On the Tuesday we went to the legendary Grand Old Opry which is not too far outside Nashville, we had a great night, lots of history to this venue and the night we went had 6 or 7 acts, quite varied including comedian but excellent performers and great night, very popular.
Last, I should mention and probably goes under the radar is Marathon Motor Works, this is a very small museum which still has 3 cars to see. These cars are claimed to be the 1st cars ever made. Marathon got to be making 200-400 cars in the early 1900's. This all changed when Ford came along with the model 'T', but here you can see the original automobile and now on the original site are workshops and local stores. Unfortunately, Jack Daniels Distillery was the wrong side of Nashville, so the next day when we left for Memphis, we just couldn't create enough time. But a visit to Jack Daniels is very popular, next time.