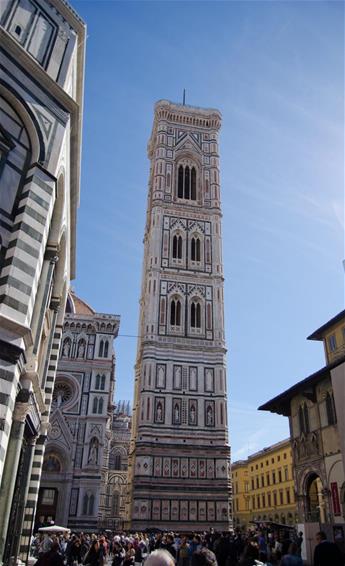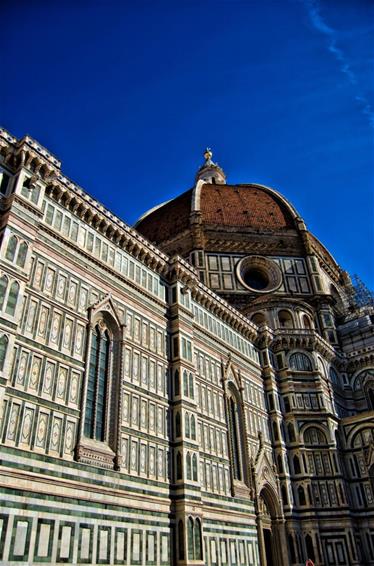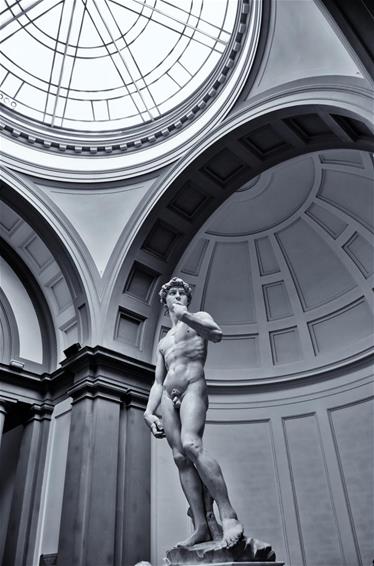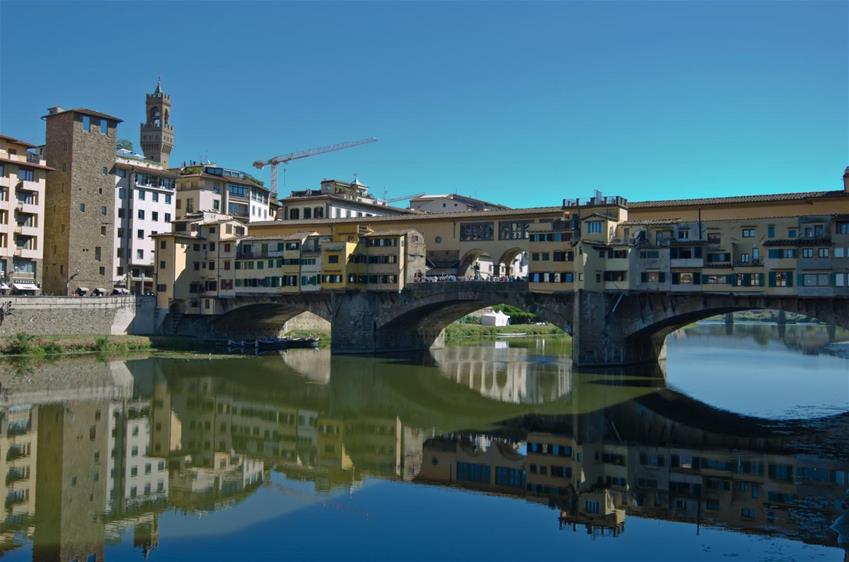 A visit to Florence has been on my bucket list for a while. As I was celebrating a special birthday, I decided a special holiday was required. I travelled to Florence for 4 nights before setting off to Venice to join a cruise (more about that in my next blog).
My birthday is in September, the weather was pleasantly warm. We stayed at the Palazzo Gaddi, around a five-minute walk from the Duomo. Rooms were compact but had all the facilities needed for a short stay. Staff were helpful and breakfast was great, with plenty of choice. The rooftop bar had fantastic views of the city and was a nice place to start the evening with a cocktail. The train station is also within walking distance. if you were visiting other parts of Italy or wanted to take a day trip to Pisa or Siena.
The hotel was surrounded by reasonably priced small bars and trattoria for an authentic taste of Tuscany. I can recommend the Trattoria Antellesi on Via Faenza. Hearty Italian food with a family atmosphere, frequented by locals and tourists alike. As it was my birthday, I was also treated to a tasting menu at Borgo San Jacopo which was fabulous, highly recommended if you're celebrating a special occasion or just fancy something a bit different.
I had to find a way to burn off all the delicious pizza, pasta and ice cream. Fortunately, Florence is a very walkable city, distances between sights are not too demanding. The most challenging walk was crossing the Arno and climbing the hundreds of steps of Via di San Salvatore al Monte. The viewpoint at the top of the hill is worth it, looking back over the city of Florence and the hills beyond.
The Duomo was spectacular, I didn't realise quite how vast it was. Visit early if you want to visit, it gets very busy. Worth buying tickets for the Cathedral Dome, the Cathedral Campanile and the Baptistery, in advance to save time. The opening times vary with the Cathedral being the latest to open. Alternatively, just a walk around the Piazza del Duomo might be enough, there is plenty to see outside.
Ponte Vecchio Bridge is flanked on either side by old buildings which are mainly jewellery shops. A definite photo opportunity. Like all things in Florence it gets very busy, the earlier you visit the better.
Uffizi - There is so much to see in this museum. Botticelli, Caravaggio, Titian, Raphael they're all on display. I spent a whole afternoon wandering around. I suggest you have an idea of what you want to see before you go and there is a rooftop café if you need a break from it all.
Academia - The main attraction here is Michelangelo's David, although there is plenty more to see in the gallery. David is an impressive statue. I would say it's a must see and was one of the highlights of my trip.
I only scratched the surface in the 4 days I was there. It is a fantastic city to wander around, there are statues on nearly every corner and magnificent architecture. It's nice to slow down a bit and just take in your surroundings. Suited to couples and older families, there is so much art, history and culture to enjoy.
My top tips:
A walking tour on the first day will help to get your bearings and some background on the city. There are also some great food and wine tours, it doesn't have to be all about art and history.
Plan what you want to visit and book the tickets in advance. I can help with this. Better to choose a couple of things you really want to experience and take your time. There are lengthy queues at the main galleries and museums for those without bookings.
Try a Negroni Cocktail - it was invented in Florence. The actual café where it was reputedly invented is no longer open, but it's on offer in a lot of the pavement cafes.
If you have more time take a day trip to Siena or Pisa by train. Train travel in Italy is very easy and reasonably priced.