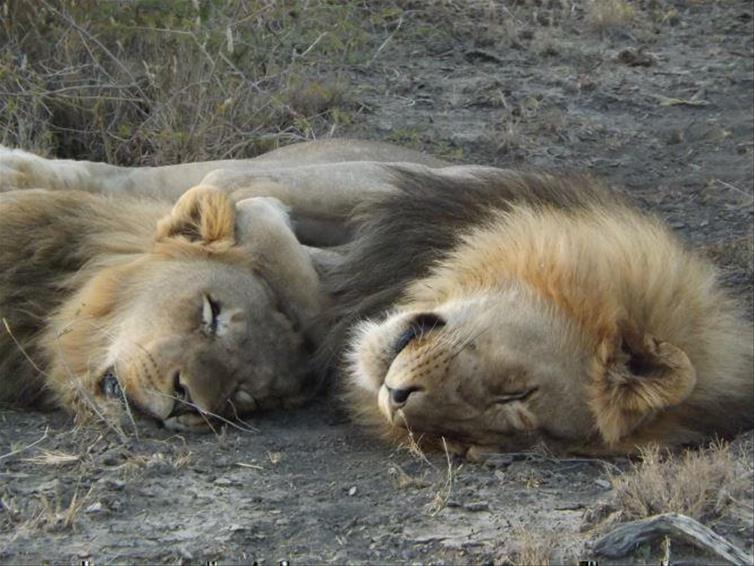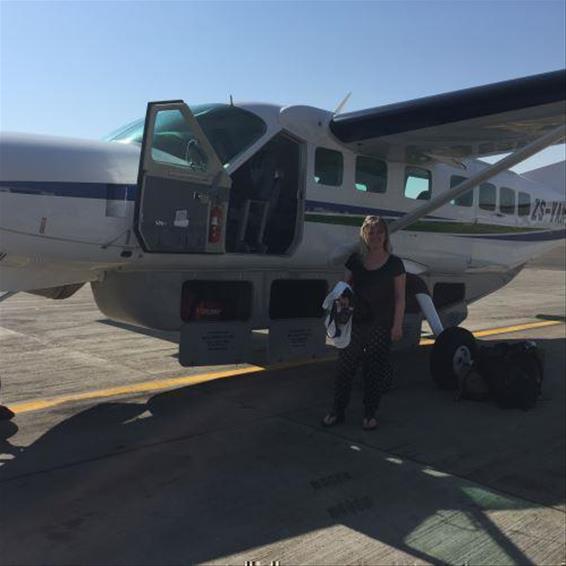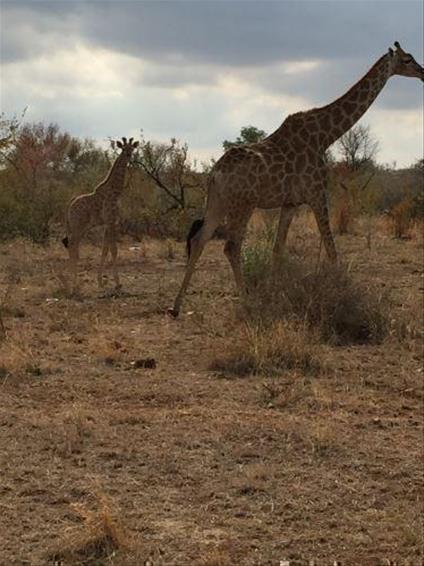 I have many fond memories as a child, spending long and happy days at our local zoo with my parents and then when I grew up, I relived those memories with my own daughter. But nothing could prepare me for the experience of actually taking a safari and seeing all the wild animals in their natural surroundings. I don't know how I can give full justice to this amazing experience, but all I can suggest is that it must go to the top of everyone's Bucket List. Awe inspiring, exciting, thrilling… .there is so many adjectives I could use to express this once in a life time experience.
I was one of seven Travel Counsellors that were lucky enough to be invited to join Brad from African Collection on this fantastic Fam trip. We met at Heathrow for our Virgin Atlantic flight to Johannesburg. After a comfortable night flight, which took 10.5 hours we arrived in South Africa and taken to our very own chartered light aircraft, that took us on an hour flight direct to Madkiwe Game Reserve. We landed onto a small airstrip, with elephants and giraffes grazing alongside the small out post and our Rangers were sat waiting in their 4x4 vehicles, ready to transport us to our lodge for our first of three nights on Safari.
Madkiwe Game Reserve is situated on the Botswana border. Covering 75 000 hectares of vast open plains of grasslands, rocky outcrops and mountains. It is a malaria free zone and offers good game viewing all year round. The park is a single unit Conservation area, which means there are no migrations. Not only is it home to the Big Five; Lion, Elephant, Buffalo, Leopard and Rhino, but you can also find a wealth of other creatures including the rare Wild Dog. In fact there are 66 large mammals and approximately 300 bird species, ensuring an exceptional Safari experience.
Our highly qualified Game Rangers took us out in 4x4 open air vehicles, creating such excitement within us, as we traversed over the plains, learning about the wild life and getting up close to the animals. We managed to see all of the Big Five, but the highlights for me were seeing two lions (brothers) lying together under a tree, a small pack of rare wild dogs and on our final night, a leopard that was found in a tree with its kill. It felt such a privilege to see these animals in their natural habitat and so close up. Each game drive presented something different. Three punctured tyres (one in the dark) and spending a quick penny behind a bush could also been seen as an added thrill or perhaps just madness! But it all added to the experience!
MADIKWE HILLS PRIVATE GAME LODGE A stunning Lodge, set on a hilltop amongst huge boulders and age old Tamboti trees. The main building houses a lounge, library, bar and dining room. Elegantly decorated in African style. The Lodge has ten ultra-luxurious glass fronted suites complete with their own verandah and private plunge pools. All overlooking the waterhole! This property is perfect for couples and honeymoons. The Spa is also a great place to relax and rejuvenate.
TUNINGI SAFARI LODGE Another stunning Lodge, set in the rolling hills. The main Lodge is spacious and luxurious, with indoor and outdoor lounges and a pool overlooking a waterhole. Walkways lead to the 16 guest suites, all tastefully decorated with gas fireplaces, double baths, an outdoor shower and private deck area. This was my personal favourite; it had a lovely warm atmosphere, due to the extremely friendly staff.
THAKADU RIVER CAMP This camp is community owned and run, situated along the Marico River. It comprises of 12 tented suites, each with their own viewing deck overlooking the river. You can sit here and enjoy seeing the monkeys swing from the treetops or perhaps see a hippo lazing on the river bank. Although this camp is not as refined or elegant as the lodges above, I think it has to be experienced. Patience was our Ranger. She is native to the area, so her knowledge is exceptional. We all loved her approach and warmth!
FOOD, DRINK & HOSPITALITY I was very impressed by the standard of cuisine at all three properties. The two private lodges presented high standards of service and fine cuisine, with a very good selection of food. Even the fussiest of guests would be catered for! There is also a good selection of wines and spirits. Apparently, the local beer 'Castle' is very good. Alcohol is very cheap. A bottle of wine starts at approximately £7 and a beer is about £2/3.
WHAT'S INCLUDED Each lodge is based on a Full Board basis and includes two game drives a day. Refreshments are also provided on each game drive.
CHILDREN Children are welcome at most properties with stimulating children's programme.
JOHANNESBURG An interesting four hour road transfer took us back to Johannesburg. We stopped off for lunch at the De Hoek Country House, situated just 40 minutes outside Johannesburg. Not unlike an English Country House, it is a great option for anyone looking to spend a few days relaxing outside of the city. Balloon rides can be arranged from here. On arrival in Johannesburg we checked into The Fire & Ice Hotel in Melrose Arch, for a two night stay. Melrose Arch is a unique city within a city, which boasts a variety of trendy retail, gourmet restaurants and leisure amenities.
THE FIRE & ICE HOTEL A trendy and vibrant hotel, with a Hollywood theme. Luxury decor inspired with quirky pieces of furniture. A boisterous hotel with friendly staff, keen to make the whole experience a very unique one!
Before I went on this trip, everyone was keen to advise me how dangerous Johannesburg is, but my whole experience was contrary to these comments. I would recommend a visit to the city, without any hesitation. Our full day of activities started with a trip to the Apartheid Museum. A sobering account of segregation between the blacks and whites. It presents a balanced account of 20th century South Africa.
Next was Soweto, for a cycle ride through the township. Jazz, a very cool dude took us through this vibrant and energised community, on old and rickety bikes. Visiting Nelson Mandala and Desmond Tutu's homes - I absolutely loved this experience!
The day ended with a short walking tour of the inner city. Jo our guide, provided a passionate and knowledgeable insight into the city. Highlighting Graffiti Art and major rejuvenation projects taking place. Lunch was provided at the Westcliff Hotel. I would certainly recommend this 5* star property, if someone is looking for a more refined alternative to the Fire & Ice Hotel.
Our trip to South Africa ended in Johannesburg and next we were off to Mauritius, shown on a separate Blog.
'WHEN YOU TOUCH THE SOIL OF OUR LAND, YOU FEEL A SENSE OF PERSONAL RENEWAL' Nelson Mandela during his Inauguration Speech 1994