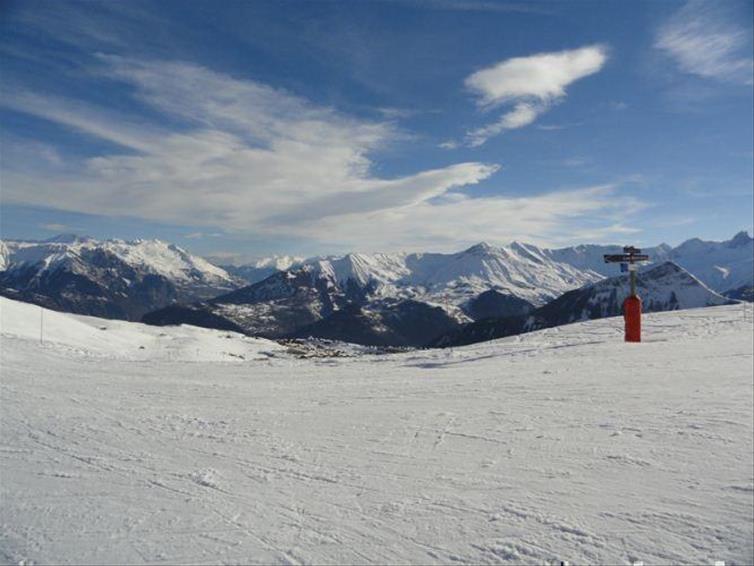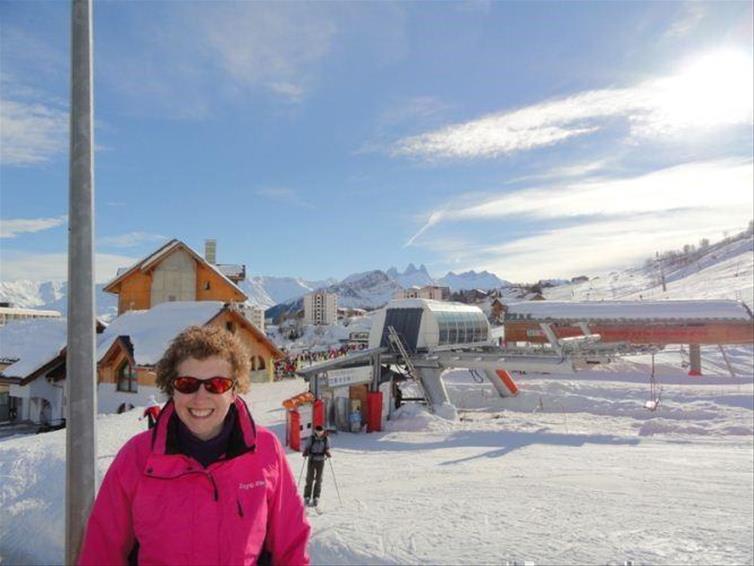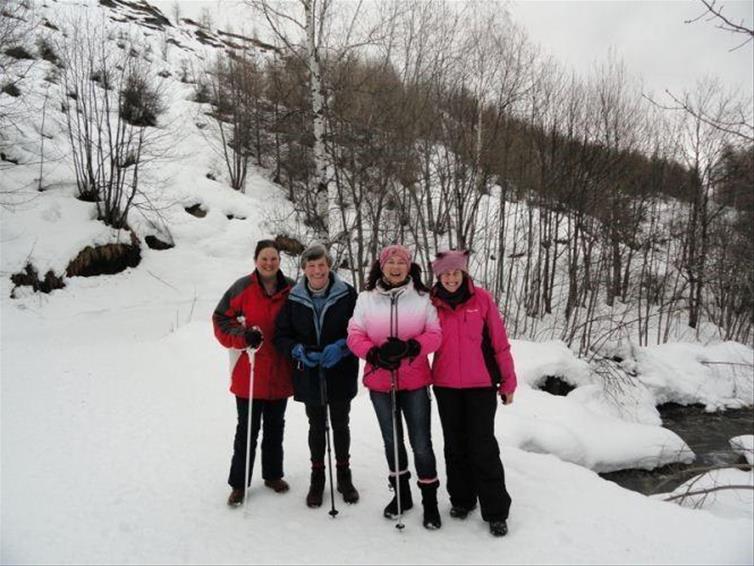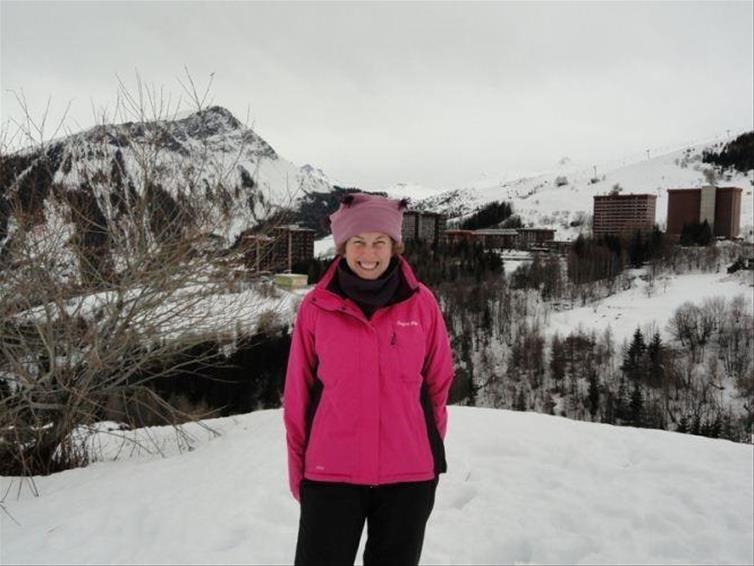 With snow falling as the coach made its way up the mountain road it was lovely to think that we would definitely be having a white Christmas for once.
We stayed in Le Corbier in the French Alps. The nearest airports are Chambéry and Grenoble. The ski area of Les Sybelles covers 310 kilometres of slopes from 1300 metres to 2620 metres in altitude. With six ski resorts linked together it is the fourth biggest skiing area in France. The resort is a paradise for family holidays, as it's an entirely pedestrianised resort with ski-in, ski-out access at practically all the accommodation blocks. The resort isn't marketed to the UK, so it tends to be very French, but we didn't find this a problem at all. Its indoor shopping centre allows you to go from one end of the resort to the other without ever stepping outside if you don't wish to (or the weather is inclement). It is not the best resort for complete beginners because there aren't many easy slopes. In fact, the intermediate slopes tend to be harder than intermediate. However, the slopes were nice, wide and open and well maintained.
The neighbouring resort of La Toussuire was very easily accessible by skiing, walking or catching the free local bus which ran frequently throughout the day. Snowshoeing, husky dog trekking, paragliding, donkey rides, sledging slopes and cross country skiing were all on offer. There were also many nice shops, patisseries, charcuteries, restaurants and bars. In July 2012, La Toussuire welcomed Le Tour de France for the second time, which witnessed the victory of Pierre Roland.
My top tips for ski holidays:
- Try and stay in accommodation where you can ski in and ski out or it is a very short walk to the lifts. It's hard work walking in ski boots and carrying your skis and poles.
- The Les Sybelles piste map (2012/2013 ski season) isn't quite the same as the pistes are on the ground! Take care.
- Pay attention to the lift times between ski resorts. Ensure that the lifts you will need to return to your resort won't have closed by the time you make the return journey.
- Allow plenty of time to eat out, even at mountain restaurants. Service is typically slower and less precise than in the UK.
Enjoy and have fun.