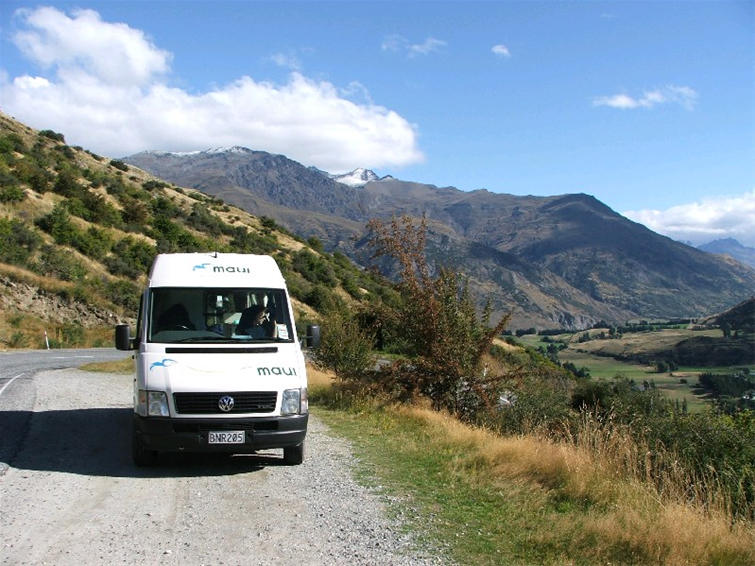 Nowadays, campervans and motorhomes offer a really comfortable, and even luxurious, holiday option. There's a huge choice available – not just the size of vehicle but the rental package and service as well. And in the current uncertainty of what sort of holidays will be available in the coming months, motorhomes tick all the boxes.
The biggest advantage is that you're answerable to no-one. You have the freedom to move around and explore at your own pace and to your own timetable. So, if you come across a stunning location and want to spend more time there, you can just park your vehicle and settle down.
Equally, as you travel, if you fancy stopping to have a cup of tea it's just a question of pulling off the road and putting the kettle on. What could be easier?
There's a huge variety of vehicles to choose from, with both automatic and manual transmissions. There are luxury, air-conditioned family motorhomes that sleep up to 7 people, or smaller versions that seat and sleep 4 adults (+1 child). These are perfect for families, or groups of friends who want to get away from it all.
If you'd prefer something a bit smaller, there are also specially converted campervans, which have been finished to a high specification and include all sorts of extras, from fridge/freezers and side awnings to gas burners and cooking gear.
In the past, some of my clients have been a bit nervous about getting to grips with driving a motorhome, but the companies I work with have everything covered. As well as having a dedicated Customer Support Team they offer vehicle familiarisation videos and 24-hour Roadside Assistance. I've found that this degree of support and service has persuaded many of my clients to book an annual motorhome break to explore the UK, even if they are also heading overseas at a later date.
It was no surprise that last summer I was arranging more motorhome holidays than in previous years. I expect this will be the same in 2021 as countries around the world continue to tackle the Covid-19 pandemic and decide how much tourism they can accommodate.
You may just want to take a short UK break while you wait for international travel restrictions to ease. The beauty of the motorhome option is that you can rent your vehicle for as many days as you like. Collect/return is available 24-hours a day, 7 days a week, with contactless pick-up/drop-offs as standard.
Many of us are now just itching to take to the open road again. A motorhome holiday or short break could be a great solution, so why not give me a call so we can chat through some ideas? 01832 238050 I'd love to hear from you.