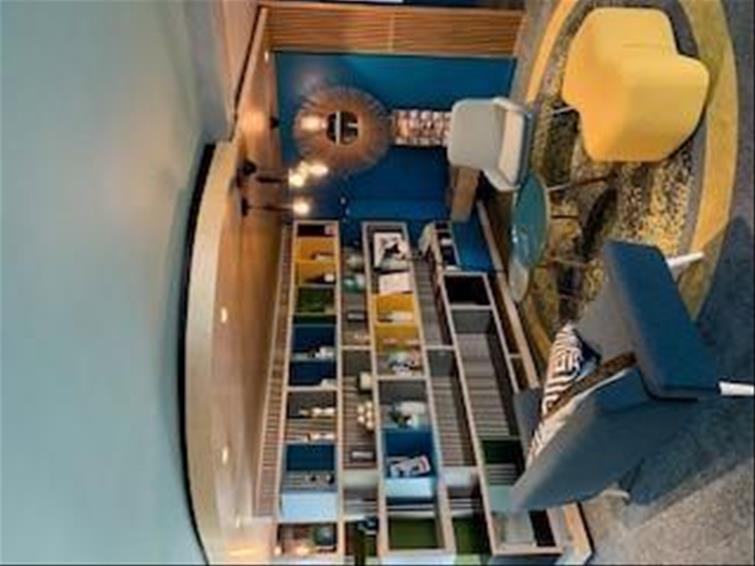 Our journey to the Dordogne started with a ferry crossing from Portsmouth to Caen. We boarded the Brittany Ferry named Mont St Michel and set sail at 8:15am for our 6 hour crossing.
Luckily we had pre-booked a cabin so we had somewhere to put our things whilst we went and explored the ship excitedly! The cabin itself was perfect for what we needed, it had 2 twin beds and 2 beds that came down from the ceiling (we didn't use these), a toilet and shower cubicle.
The ship had 2 cinemas, one which showed family films and one which showed films more suitable for 12 years +. We had wanted to see Toy Story 4 since it was released but before holiday didn't get a chance to see it, thankfully it was showing on board, so we quickly booked a family ticket for 4 for £20 and were even more excited now! The film was showing at 9am so it was nice to break the journey up with this and the cinema didn't hold many people so we didn't feel crowded.
There was a lot of choice for places to sit and eat on board, the ship itself didn't feel busy at all which was strange as peak summer time but really nice as we didn't feel crammed in and on top of others. The shop was a decent size and had plenty of choice of duty free drinks/tobacco/the standard chocolates as well. Before we knew it we were reaching Caen and it didn't feel like 6 hours at all! This was the best ferry crossing that we have done/experienced in the last 4 years of going to France.
Once we had got off the ship it was then an onward journey to our stop over night in Le Mans (as per previous year). We had also booked to stay here on our way back up to come home. The hotel is the Novotel Le Mans and is on the outskirts of Le Mans. There is plenty of room in the car park at the front or back of the hotel. The hotel doesn't look much from the outside but they have recently had a refurb inside so it looked very modern and not what you would expect it to look like. The room itself was a good size, this is the only hotel I have ever stayed in where there is a 55" TV in the bedroom! Shame my French isn't wonderful and I couldn't understand much of what was going on!
There was 1 double bed and 2 fold up beds in the room so plenty of room for the 4 of us to stay in, a decent sized shower and a separate toilet, we also had complimentary bottles of water in the fridge as well were a nice touch. There is a nice bar area within the hotel and seating outside to have a cheeky drink. There is a swimming pool just over from the outside area and they do provide towels for the pool as well.
We had booked bed and breakfast, the breakfast was yum, good choice of pastries, pancakes, meats/cheeses, juices, cereals, they even had Soya milk as well so the kids enjoyed some cereal.
This hotel is perfect for us as a stop over as you get a good night sleep then feel all refreshed in the morning to set off to the Dordogne!