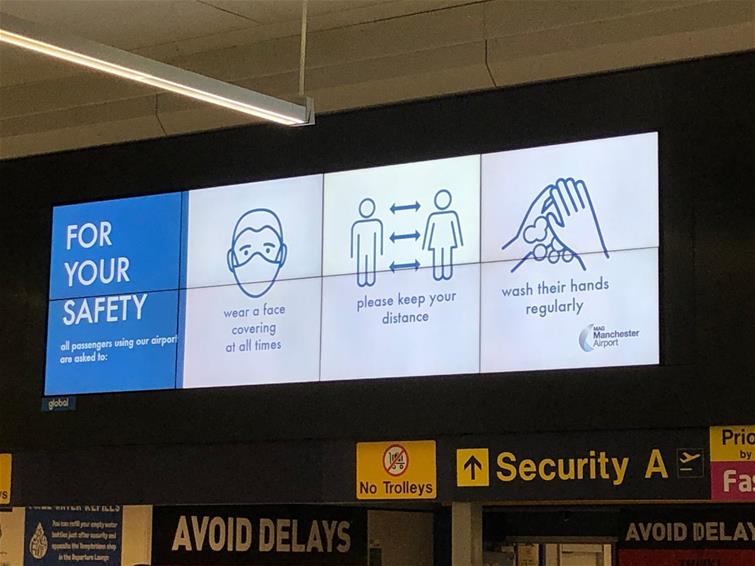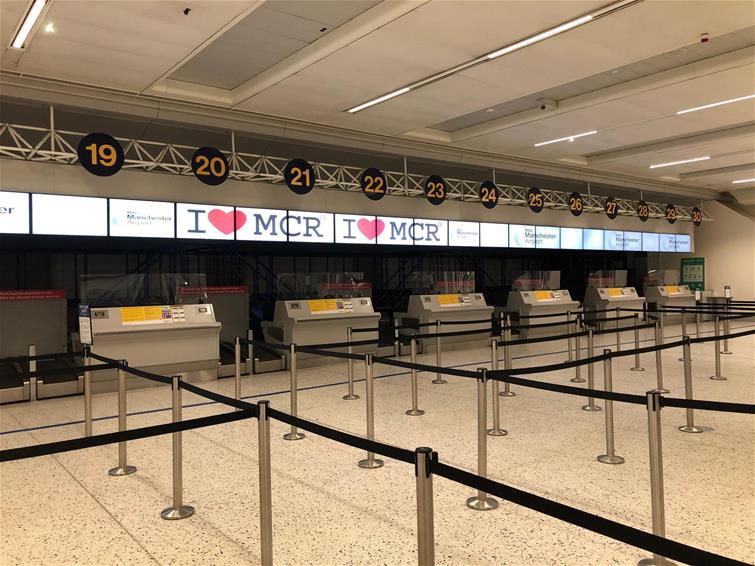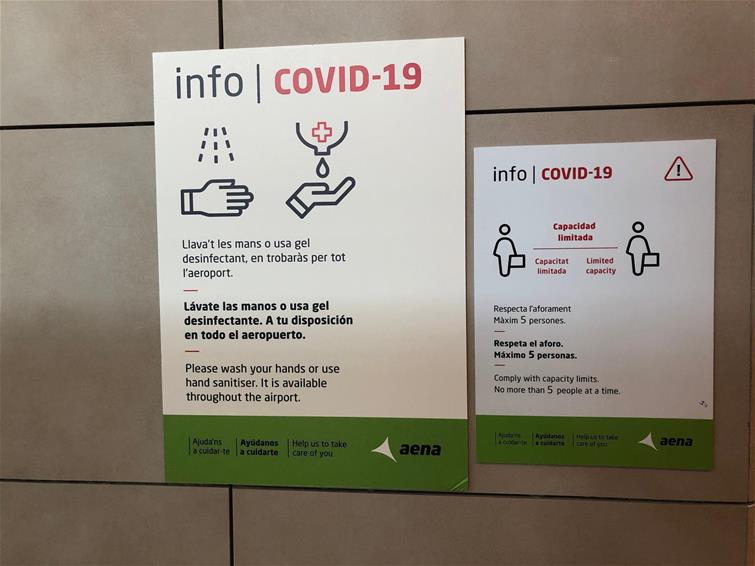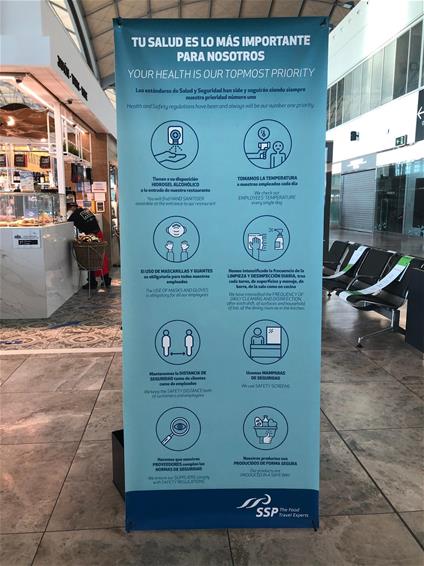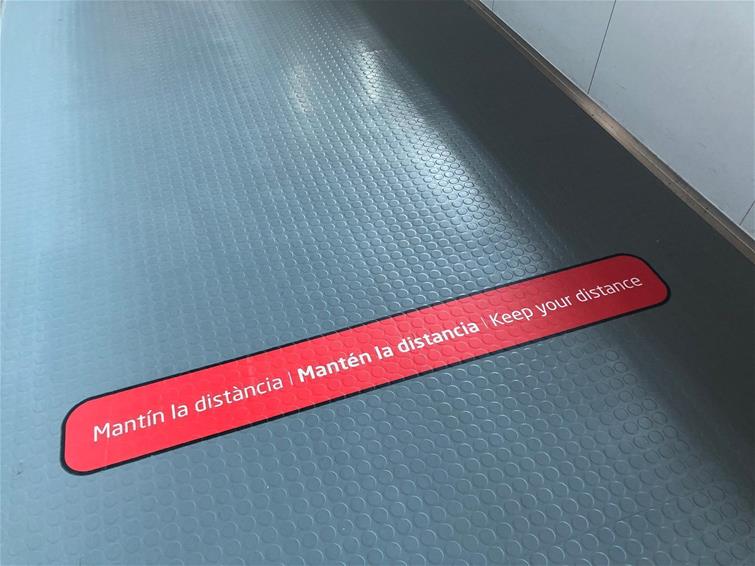 I have just returned from a trip to Spain to visit my family. I thought it would be helpful to write about my experience of international travel in light of Covid-19. Often it's the fear of the unknown that stops us from doing things so I hope this account will offer reassurance and encouragement.
BEFORE TRAVEL It's essential you check the specific entry requirements for your destination. For example, to travel to Spain, you are required to complete an online health questionnaire prior to travel and to obtain a QR code which you show either on your mobile or on a print out on arrival at the airport. As pre-Covid-19, you should also check your passport is in date and ensure you have valid travel insurance.
AT THE AIRPORT (MANCHESTER) I was at Manchester airport very early for my flight (5.00am) and it was very quiet. There are signs everywhere to remind people to keep their distance, to wear a mask/face covering and to use hand sanitiser. Everyone I saw was wearing a mask and people were keeping their distance from other passengers. There are hand sanitiser stations all around the terminal from check in, after security and in the departures lounge.
At the check-in desks / bag drop area, Easyjet staff were asking all passengers their destination and requesting evidence that they had completed the necessary health forms (ie a QR code for Spain). I suspect you would be denied check-in if you could not show that you had completed the required arrival information.
Despite it being quiet everywhere, it was very busy at security with hand luggage being screened and I felt that social distancing wasn't really being adhered to in this area which was a bit disappointing.
At departures in Terminal 1 there were a few shops and restaurants open (Boots, WHSmith, Pret and a bar/restaurant) however quite a lot of were closed (NB it could be that more open later).
OH THE PLANE Boarding the plane was quick and easy. My flight felt empty with only about 50 people (approx. 25% of capacity) however flights to some destinations are full. All passengers and staff have to wear a mask at all times when on the flight.
There was food and drink available to purchase (from a slightly reduced menu) and when eating and drinking you are permitted to take off your mask. You have to pay by card/contactless and no cash is accepted.
Passengers can use the toilet however they asked that only two people queue at any time and you must wear your mask.
Several announcements were made to remind passengers of the new 'rules' and everyone was adhering to these.
AT ARRIVAL AIRPORT (ALICANTE) I arrived into Spain at Alicante airport. Passport control was as usual via the electronic gates. After this there was a new area for scanning the QR codes with the health declaration of all arrivals into the country. The local Guardia were also checking that all passengers were wearing a mask and keeping their distance.
The airport was very quiet and baggage arrived very quickly. There were distance markers everywhere and hand sanitisers available throughout. There were a few shops open in arrivals although you were encouraged to not wait around and to leave the airport as soon as possible.
IN DESTINATION (MURCIA) In Spain masks are mandatory when you are outside at all times, eg walking along the street and in shops and when you go into bars or restaurants. It is very strictly enforced by the local police.
My trip wasn't a holiday and I was mostly at my brother's house looking after my niece, however we did go out a few times. At restaurants you must wait to be seated and only once seated and your drinks have arrived can you take off your mask. All places had reduced capacity with tables having been removed (much like in the UK) and all serving staff were wearing masks. You scan a QR code to look at the menus and they encourage contactless payment where possible. We sat outside away from other people and it felt safe and we enjoyed our meals.
The city of Murcia was really quiet but this was probably partly because a lot of locals were still at the coast and were just starting to return to the city for the start of school and work.
We also went to the beach and people were respectful and were spaced out along the sand. You didn't have to wear a mask when on the beach (but you must when walking to / from the beach).
RETURN JOURNEY Alicante airport was very quiet for my return journey and it only took about five minutes for the bag drop. Security was quiet and very quick as was passport control. There were signs and markers everywhere and hand sanitiser available. Announcements were made frequently in both Spanish and English to remind people to keep their distance and to wear a mask at all times.
ON THE FLIGHT My return flight was busier and was at about 60% capacity. Again, masks had to be worn at all times, tea, coffee and snacks were available to purchase (payment by card) and disembarkation from the plane was strictly row by row to minimise contact.
ON ARRIVAL BACK INTO THE UK Prior to arriving into the UK you must complete a UK passenger locator form online. Once completed the form and QR code are emailed to you or in your files on your phone and you must have this to show if / when requested on arrival. I wasn't asked to show this information and went through passport control and baggage reclaim quicker than usual (I assume because there are a lot less flights at the moment). Spain is currently not on the list of exempted countries which means I am now self-isolating at home for 14 days.
Overall my travel experience was good. I felt safe throughout and it was actually quicker and easier than 'normal' in some respects due to the reduced number of passengers at the airport and on the plane. There are procedures and systems in place to ensure that everyone (passengers, customers, guests, staff) are as safe as possible throughout the journey and once you get to your destination. It was a bit uncomfortable wearing a mask in 32-degree heat but it's something you have to accept and you get used to it. I feel I now have more confidence and would consider travelling somewhere else in the coming months.