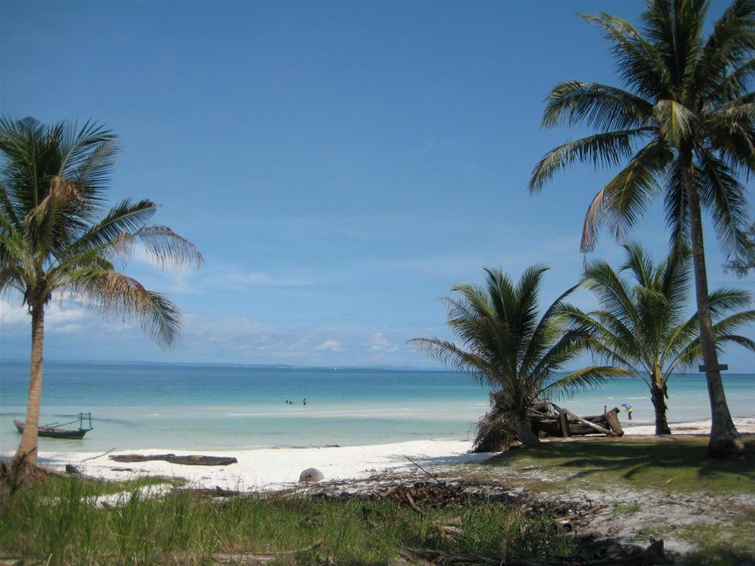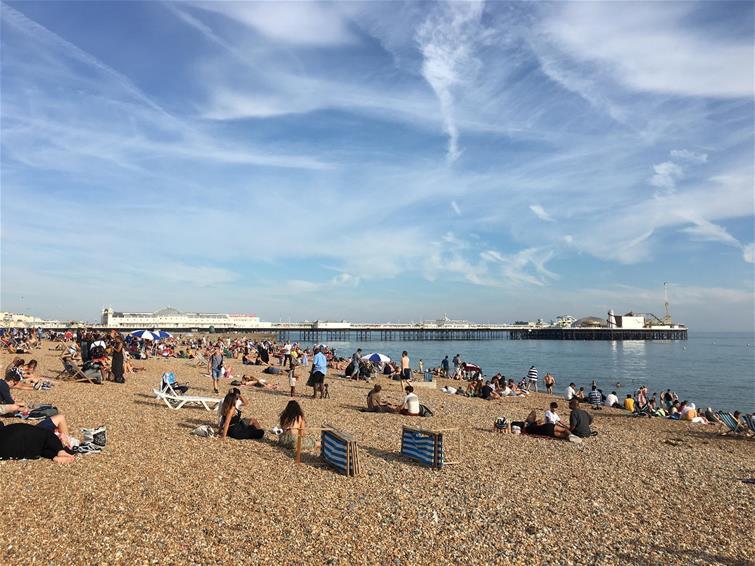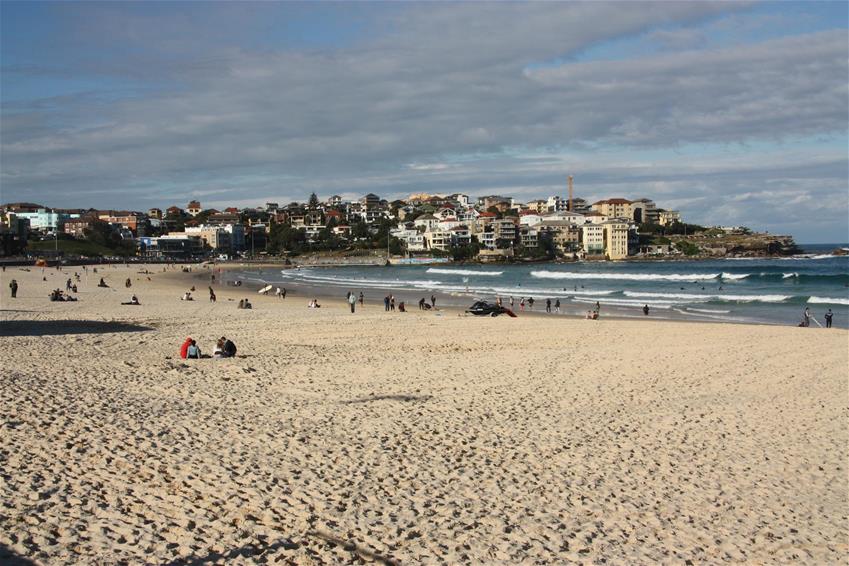 These are my top ten favourite beaches that I've been to around the world. I've included a few closer to home, so not all of them are in far-flung destinations!
1. 'Mad dog beach', Koh Rong, Cambodia
I lived on the island of Koh Rong whilst volunteering for Marine Conservation Cambodia in 2012 and the island wasn't geared up for tourism at this point. 'Mad dog beach' was about a 20-minute walk over a big hill from our accommodation and got its name (not surprisingly) because there was a not very nice dog that you usually had to navigate past before reaching the beach. Once at the beach there was nothing (no bungalows, no facilities) and no-one there, it was just beautiful. Clear blue warm sea, soft sand and totally peaceful. On up to date maps the beach is sometimes called Lonely Beach (and it's on the north coast of the island).
2. Brighton, West Sussex, UK
I grew up near Brighton so I had to include it in my Top 10 Beaches. Yes its got pebbles and isn't sandy but it makes up for this with the atmosphere and energy of the city. You can literally smell the sea on your walk down towards the beach (and you'll often feel the wind too!) There's always lots going on along the promenade so it's the perfect place for a stroll before sitting in a deckchair with an ice cream (or maybe a hot chocolate in colder climes). Brighton Pier is all bright lights, music, rides and amusement arcades so head there for fun and people watching. Also explore The Lanes and North Laine - lots of small streets packed with cafes, bars, shops and restaurants with a great independent and alternative vibe.
3. Copacabana beach, Rio de Janeiro, Brazil One of the great city beaches in the world. For me even the name is evocative! The beach is a wide sandy curve over two miles long and doesn't disappoint. There are stalls selling drinks, fruit, snacks (and bikinis) all along the beach front. There's usually a game of beach volleyball or beach football going on somewhere. I enjoyed walking along the beach or sitting with a drink and watching Rio's residents enjoying their leisure time and topping up their tans.
4. Agonda beach, Goa, India
I've stayed in Agonda in south Goa twice and really loved my time practising yoga and eating curry every day. It's really quiet and peaceful and feels safe. It's not a party place at all but there are small cafes and restaurants serving delicious curries, salads and lassis, either right on the beach or along the quiet road that runs parallel amongst the palm trees. Most of the accommodation is in little wooden huts that are taken down every year before the monsoon and re-built once conditions allow. The beach itself is several miles long and sandy with sun loungers and umbrellas dotted along belonging to each restaurant or group of huts.
5. Ngapali beach, Myanmar
Myanmar is not often thought of a beach destination but the coastline is gorgeous and undeveloped. I added an extension to Ngapali after a two-week trip exploring the rest of the country. You can only reach the beach by taking a (short) internal flight making it fairly inaccessible, however this also means it's really quiet and laid back. There are little restaurants and bars all along the beach - lovely to walk to in the evening and sit right on the sand for a drink or dinner.
6. Bondi beach, Sydney, Australia
Another one of the great city beaches in the world. I found it hard to choose just one beach as there are so many in Sydney! I visited Australia in June (their winter) so it wasn't really sunbathing weather, however it was perfect for enjoying one of Sydney's (or the world's?) most iconic urban coastal walks. The walk from Bondi beach to Coogee beach takes about two to three hours and you get to see beautiful beaches, stunning cliff tops and amazing views all the way along.
7. Isle of Iona, Scotland, UK
The beaches of Scotland can most definitely look as stunning as any beach in the Caribbean or South East Asia on a bright, sunny day. I went on a Three Isles excursion from Oban which visited the islands of Mull, Iona and Staffa. Out of the three, Iona has the best beaches – turquoise water and fine white sand. The weather can change quickly so make sure you come prepared and wear layers.
8. Coral Bay, Pulau Perhentian Kecil, Malaysia
I stayed here for a few days in a rustic cabin resort on Coral Bay which is quiet and low key (the other side of the island is more 'lively'). Sandy beach, palm trees, blue sea, sunshine – a lovely tropical setting. The most activity I remember doing during my stay was taking a boat trip to go snorkelling – the water is crystal clear and we were very lucky to see a turtle swim along the seabed right beneath us which was wonderful.
9. Rethymno, Crete, Greece
My first visit to Crete was a last-minute week away just before starting a new job a few years ago. I stayed in an apartment with rooms grouped around a pool and set right on the beach. It was about a 20 -30 minute walk along the beach to the town of Rethymno which was great. Nice and relaxed in the daytime but near enough to the pretty town to wander around in the afternoon or evening. Lots of lovely little tavernas serving delicious food - Greek salad, mezze, souvlaki, moussaka etc as well as shops and galleries for browsing.
10. Varadero, Cuba
I enjoyed a few days in an all-inclusive resort in Varadero at the end of a two-week holiday having visited Havana, Trinidad, Vinales, Las Terrazas, Cienfuegos and Santa Clara. It's a beautiful sandy beach with palm trees along the edge – the perfect place to chill out and relax after a lot of travelling. It offered a very different side to Cuba – in fact I would say it wasn't really obvious you were in Cuba at all (apart from pina coladas and mojitos being on the menu) so for me, not an authentic Cuban experience, but a very nice beach.