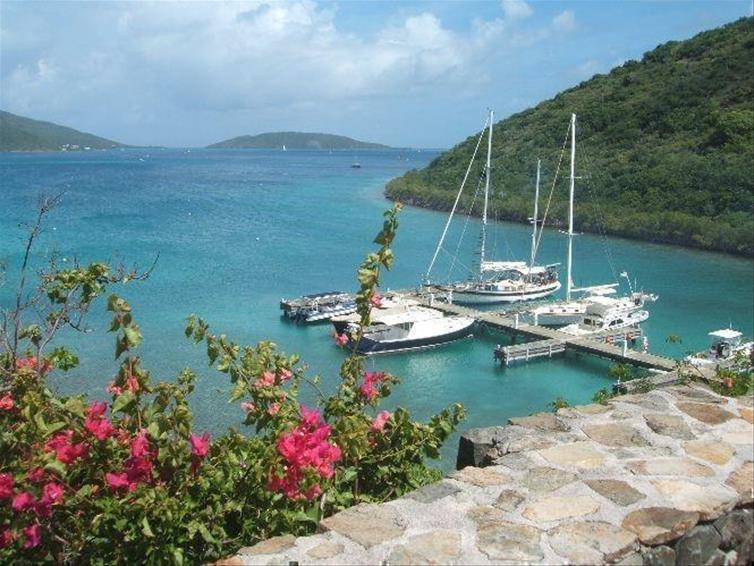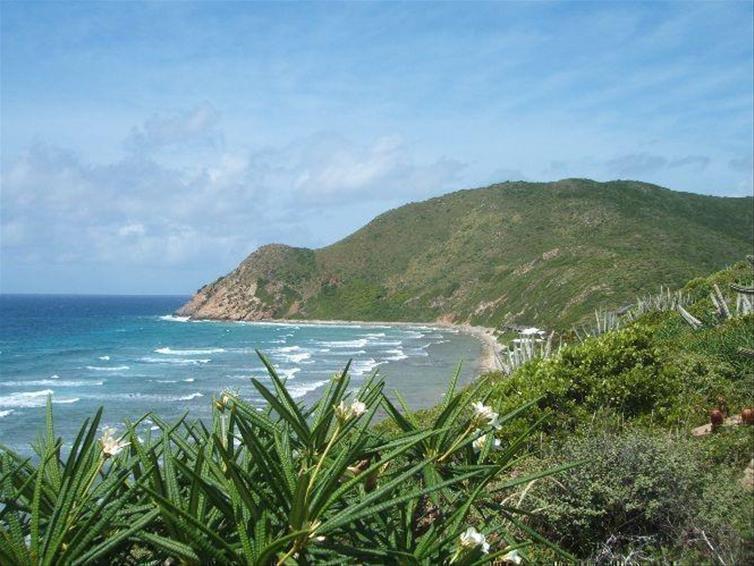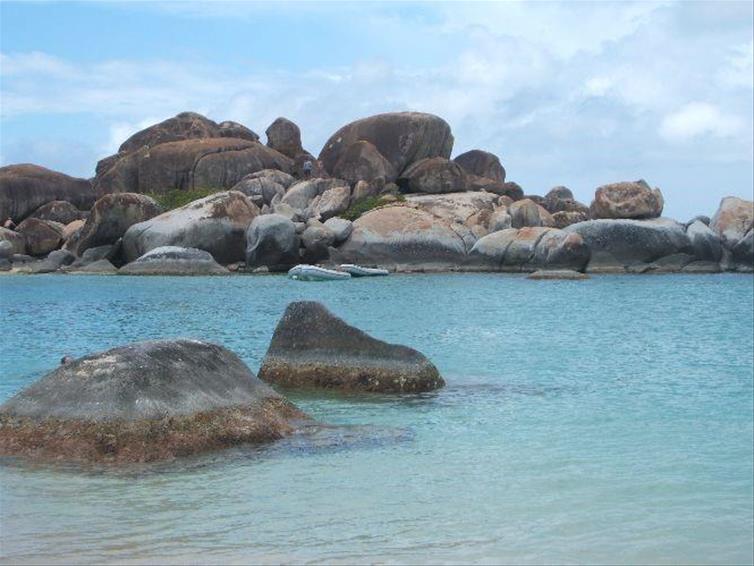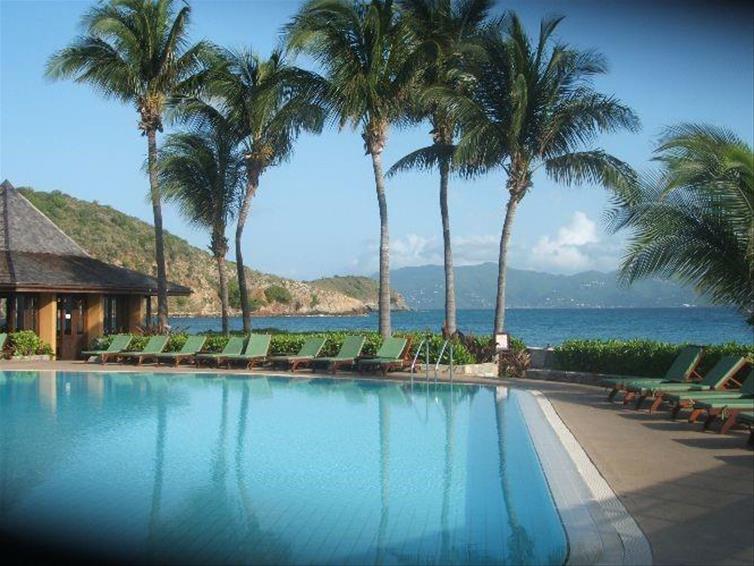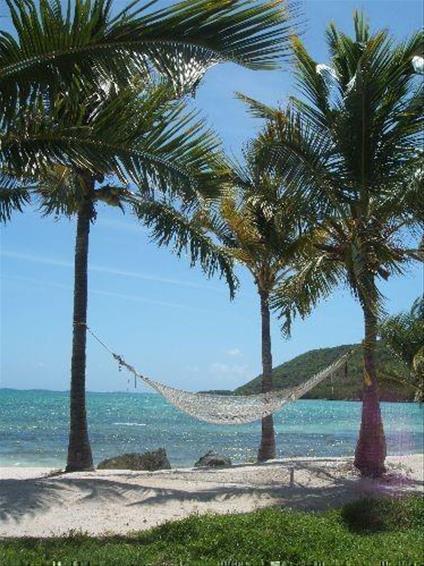 My journey started with a non-stop flight from Gatwick to Antigua, then an internal flight with LIAT (nicknamed "Leave Island Any Time") which made a couple of stops en-route to Tortola. Finally, a 40 minute ferry transfer to the island of Virgin Gorda. Make no mistake - these islands are not easy to reach. But although the journey was long, it added to the anticipation that I was going somewhere special and on arrival I was not disappointed.
My first stop was Bitter End Yacht Club where accommodation is rustic in style and the setting is just magnificent. My room was positioned on a hillside making the most of the gentle trade winds. I remember waking up and watching a perfect sunrise from the comfort of my own private veranda complete with hammock! As with many resorts in the BVI's, room keys are not necessary here as there are no issues with crime. During my stay at Bitter End, I enjoyed a catamaran & snorkelling trip and a sunset cruise. The resort itself has plenty of activities available and would suit couples or families who enjoy water sports and a lively atmosphere. The food was plentiful and I must say - this is THE place to sample the best key lime pie in the world!
From here, I continued to Biras Creek, a Relais & Chateaux property, which has a relaxed but refined atmosphere. The restaurant is outstanding, and has a well deserved reputation as one of the best places to enjoy a meal in the North Sound area. It is a popular haunt for non-residents who have moored their super-yachts nearby. The location of this resort is simply stunning, affording views of both the Caribbean and Atlantic coastlines from the ridge at the top. There are trails all over the resort, which give guests an opportunity to walk or cycle around, experiencing breathtaking scenery at every turn. I was given the opportunity to use a Boston Whaler here – these are small self-drive motor boats which guests can use to explore the local area, they are easy to captain and a lot of fun!
My next night was spent on Guana Island, a private island hideaway which is completely unique. The emphasis here is on personalised service - a place where every whim can be indulged. I spent a totally surreal evening here, as it was full moon that night. The island had an almost un-earthly atmosphere, the sort that gives you goosebumps! This is a true escapist's paradise, only accessible by boat. A place where you can lose yourself and relax in total privacy. On leaving the island I was invited to throw a hibiscus flower from the boat, the legend is "if the flower reaches the shore, you are destined to return one day" - I'm certainly hoping this is true!
En-route to the last hotel on my itinerary, I enjoyed a tour of the North Sound area and a visit to "The Baths". This is a must see when visiting the BVI's – an area of Virgin Gorda's coastline dominated by enormous granite boulders, similar to those found in the Seychelles. It was great fun squeezing through the smallest of gaps on the pathway through these giant rocks. I arrived later that day at Peter Island, fairly large by BVI standards, although the resort itself, gives guests plenty of personal space. It is an up-market, but very relaxed property, with a choice of several gorgeous beaches to relax on. There is a wonderful spa here, and a choice of excellent restaurants. The island opposite the main beach called "Dead Chest", reputedly got its name when notorious Blackbeard put 15 men ashore here after a mutiny with only a bottle of rum … and hence the song "15 men on a dead man's chest, yo ho ho and a bottle of rum!" Although I have travelled to the Caribbean before, I must say the BVI's surpassed all my expectations. This little collection of islands is extremely lush and green, and the people are some of the most welcoming I have ever encountered. If you have visited the larger Caribbean islands and want to experience something different, then the BVI's could be just what you are looking for. You have to like water, as this will play a major part in any trip to the islands. In my opinion – the BVI's represent a slice of un-touched paradise and I feel fortunate to have had the opportunity to stay here.