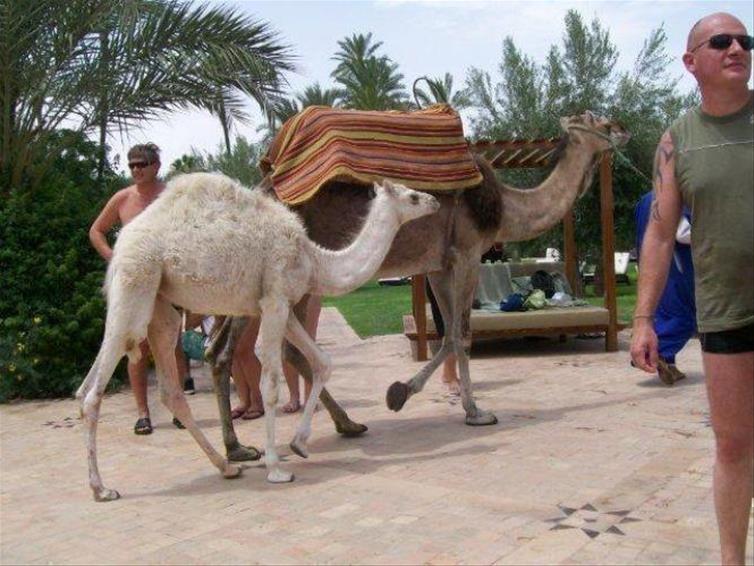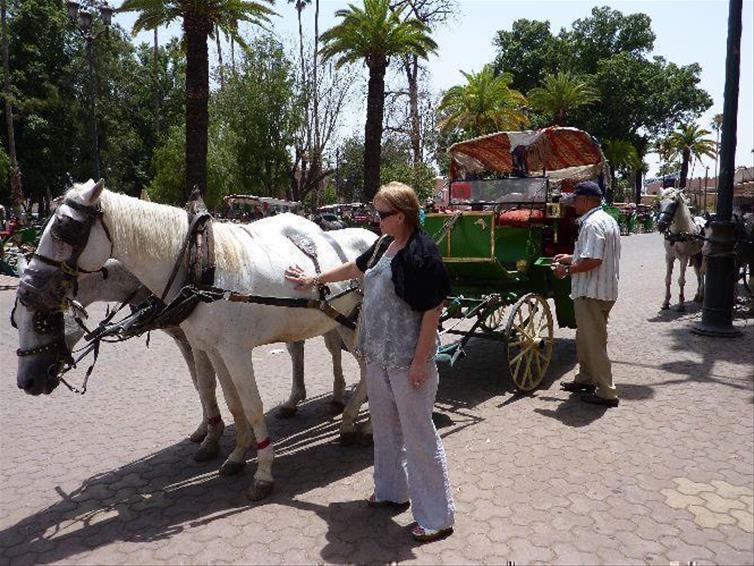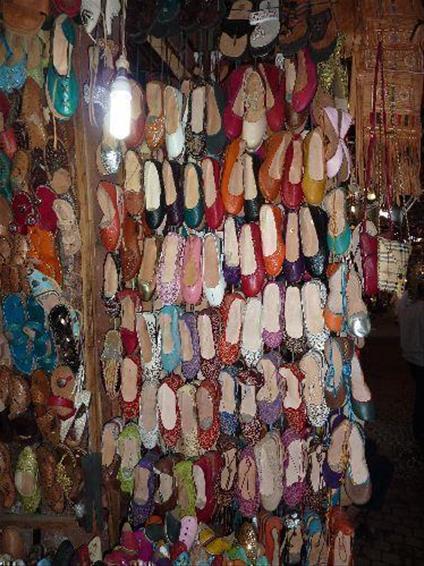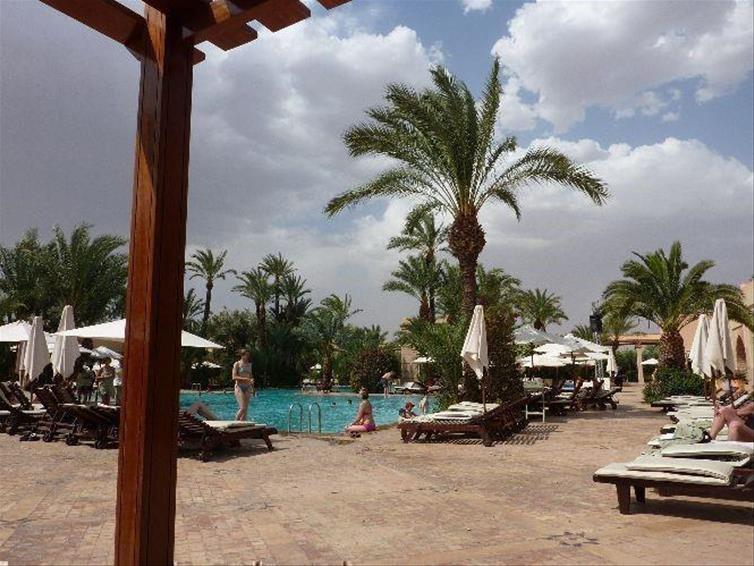 I am finding myself being asked regularly these days to recommend slightly more unusual city break destinations. Many people have already visited European cities located closer to home, and are looking for something new and more exotic. So when I was given the chance to experience Marrakech for myself I was keen to find out what this Moroccan city had to offer.
We stayed at Club Med La Palmeraie, located twenty minutes from the airport, just outside the city centre. La Palmeraie is a four star all inclusive property; low rise and traditional in style, with extensive well-kept gardens and comfortable rooms, most of which interconnect. It offers an excellent standard of service, with a very high staff to guest ratio, plus an extensive choice of quality food, both in the main buffet and Moroccan style speciality restaurants.
The all inclusive board covers meals, drinks and a host of activities, including sports such as tennis, golf and even a flying trapeze! There is a kids club and a regular entertainment programme during the day and evening for those who wish to join in. Within the resort there is a five star section called Le Riad. This area has a distinctly adult feel and guests who stay here benefit from all the facilities of the main resort, whilst having a more exclusive area to escape to.
There is a spa on-site, and I would highly recommend a full body massage - 50 minutes of pure relaxing bliss, especially good for aching limbs after a quad biking excursion! Also accessible from here are the Atlas Mountains and the coastal resort of Essaouira, so there is plenty to do if you get tired of lounging around in the sunshine!
We were also entitled to use the facilities of the sister property Club Med La Medina, which is served by a regular complimentary shuttle bus and located just a stone's throw from the souk and main square of Jemaa El Fna, right in the heart of the city. This meant we had the best of both worlds, easy access to the hubbub of the medina for shopping and exploring the real flavour of Marrakech, coupled with peace and quiet and lively poolside atmosphere available at the main hotel.
We took a horse & cart ride through the square and winding streets of the souk area to the other side of the medina walls and then walked back with a guide on foot – stopping off to take a glance at the local workshops where many handcrafted items are made. Leather slippers, handbags, intricate metal lanterns, ceramic plates and tagines are all available for sale in the labyrinth of shops within the souk – and there are real bargains to be had if you are prepared to barter hard!
The square is manic mayhem at night, so I would recommend that you have your wits about you; be on the lookout for mopeds and bicycles weaving through the crowds! I also found it necessary to adopt a firm approach with the hundreds of traders wanting to entice me to eat at their stall or buy something from their shop! It was very atmospheric though, I loved the hustle and bustle, the sounds and smells; I have never been anywhere quite like it before. When we had had enough of the square, we took a short walk back to Club Med La Medina where we climbed the steps to the rooftop terrace, which looks directly over the square – the view from here at night was totally hypnotic!
One thing which did surprise me is that Marrakech has some really great nightlife; there are some very exclusive bars and clubs for the night owls amongst you – live bands, chill out lounges and dancing - all in very stylish surroundings too! There is clear evidence of more up-market development coming to the city, so Marrakech is one to watch for the future! For now, it remains a city that can cater for everyone's pocket and taste. I will certainly be visiting again; I thoroughly enjoyed my four night stay here. It is a fabulous destination, reached by a fairly short flight but with a real far flung, exotic feel.