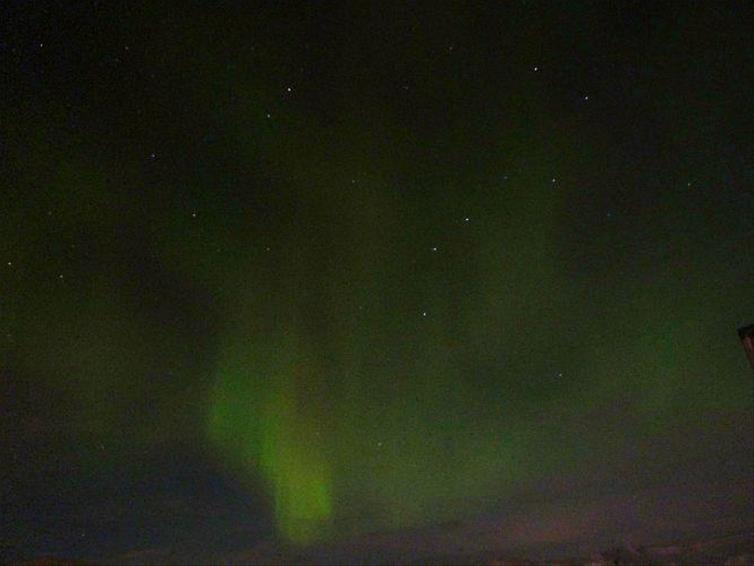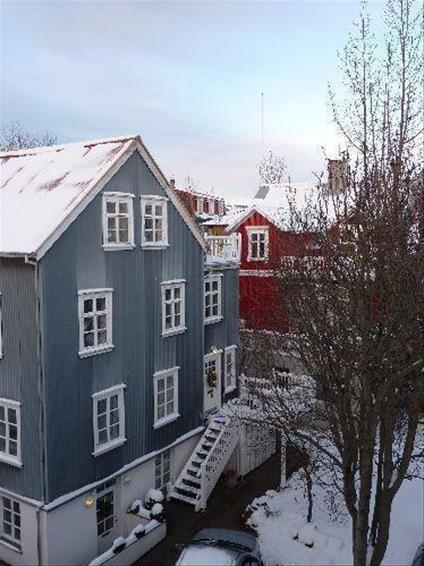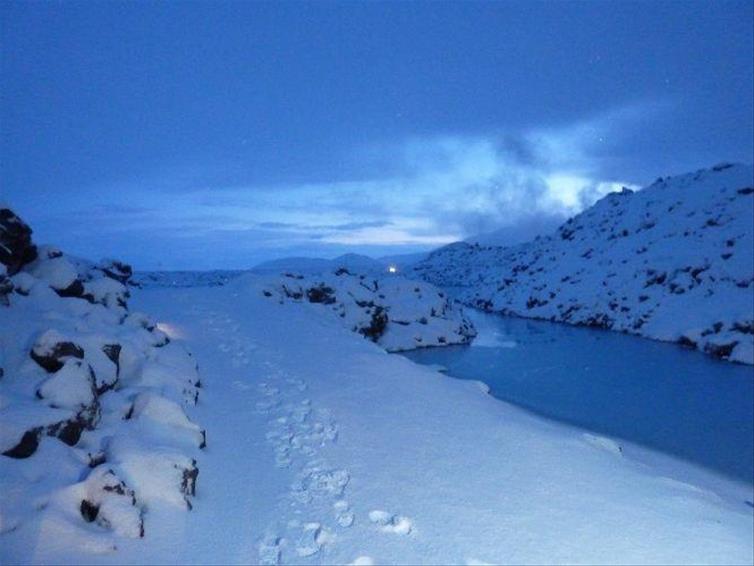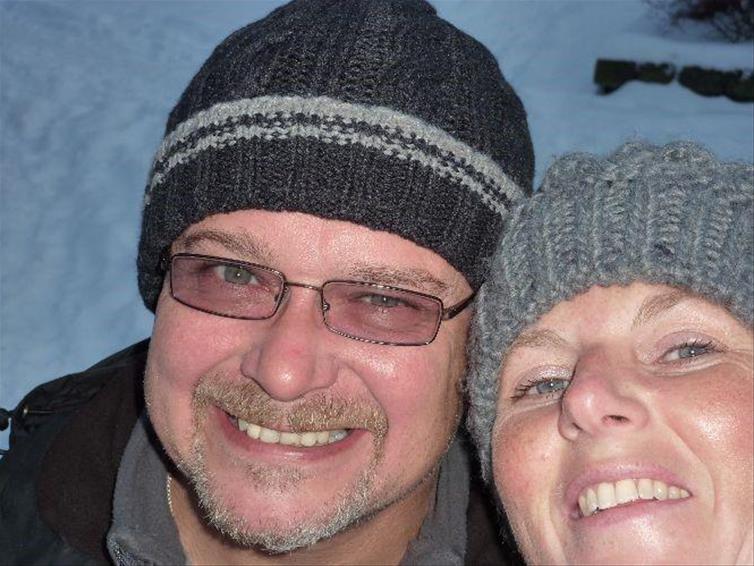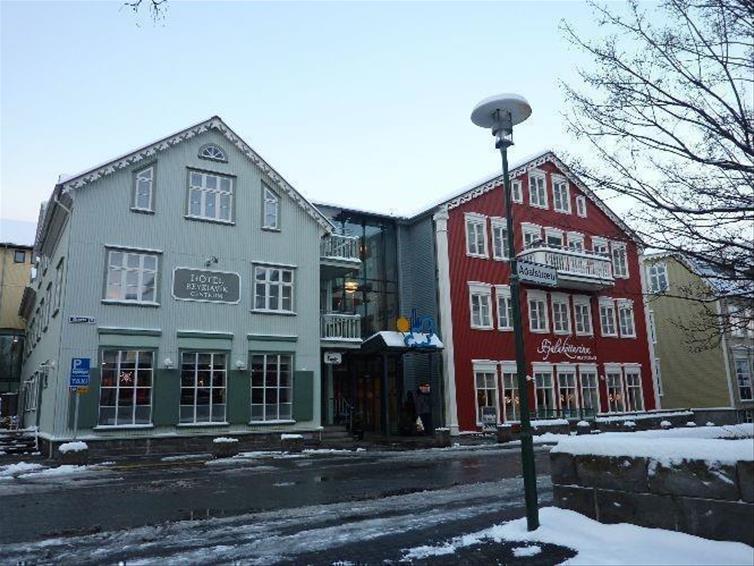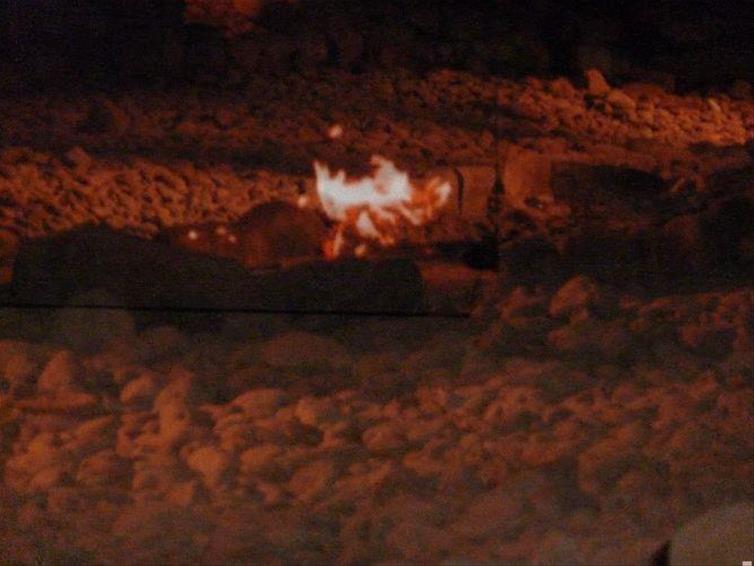 My husband Jon has had a long standing desire to try and see the Northern Lights. In early December of 2011 that wish finally came true!
We flew to Reykjavik for a three night break in the cold and snow (at this time of year dawn breaks at 10.30am and the sun sets at 4pm) so it was a little like being in the twilight zone! We stayed at the Reykjavik Centrum hotel, right in the heart of the downtown area. It was a comfortable base in an excellent location with a selection of bars, restaurants and shops right on the doorstep.
Reykjavik is a compact city, more of a large town really – everything is within an easy walk and there are plenty of museums and shops to browse round. You will need ample funds to shop until you drop though, as prices are higher here than in the UK. Save receipts if you buy gifts in a tax free store as you can claim the tax back at the airport. It is also worth picking up some duty free at the airport if you like a drink or two; alcohol is expensive to buy due to a high level of tax (this is set at 25.5% currently).
We spent our first day exploring the city and visiting the 871 + /- 2 exhibition, this was actually situated underneath our hotel. It is a museum and interactive exhibition about the early settlers. Its centrepiece is the remains of a Viking Long House (the oldest evidence of human settlement found in Iceland to date). It is a really interesting display and well worth a visit.
That evening we had booked an excursion to try and see the Northern Lights (this was the main aim of the trip after all!) We were picked up by Iceland Excursions, who offer a no-quibble second tour if you are not blessed with seeing the lights on the first attempt. This was very fortunate for us, as our first trip away from the city proved to be a fruitless one!
However, the next evening (having re-booked to try again), we were treated to a fantastic all-natural show in the skies up above! We headed out to a different location this time - a National Park full of snow-capped lava fields and mountains. After some time spent standing around in the freezing cold, (staring at the sky like a couple of lunatics!) we were finally rewarded with a wonderful display.
It was quite an emotional experience watching the lights creep into view like a grey halo at first, then morphing into lime green fingers that moved across the sky like brush strokes on canvas. A real "hairs on the back of your neck" type moment and one we will treasure for a long time to come. I would highly recommend this excursion, although sightings are not guaranteed. What I would say, is not to be put off even if the weather in the city is bad. On the night we saw them it was snowing in Reykjavik and the sky was anything but clear – fortunately, there was a break in the clouds at just the right time.
Seeing the Northern Lights was certainly going to take some beating in terms of an experience...until we arrived at the Blue Lagoon! This is probably the most surreal thing we have done to date! Jon and I stripped off (in minus temperatures) to our swimwear, and ran screaming across the snow to enter the lagoons milky blue waters! Once we were submerged in the geothermal pool (heated in parts up to 104f) we were suddenly blissfully unaware of the cold that surrounded us. To top it all it started to snow! We ordered ourselves a cold beer from the swim up bar and bobbed around for about an hour or so. We had teamed the Blue Lagoon with a departure transfer back to the airport - a great feel-good factor to prepare for the flight home in my opinion.
We thoroughly enjoyed Iceland, and will definitely visit again in the future... maybe even as soon as next year. The Northern Lights are affected by the Solar Cycle and this is currently at its peak, so chances of sightings are much improved. The next best time to try again will be in 11 years from now and I don't think we can wait that long!