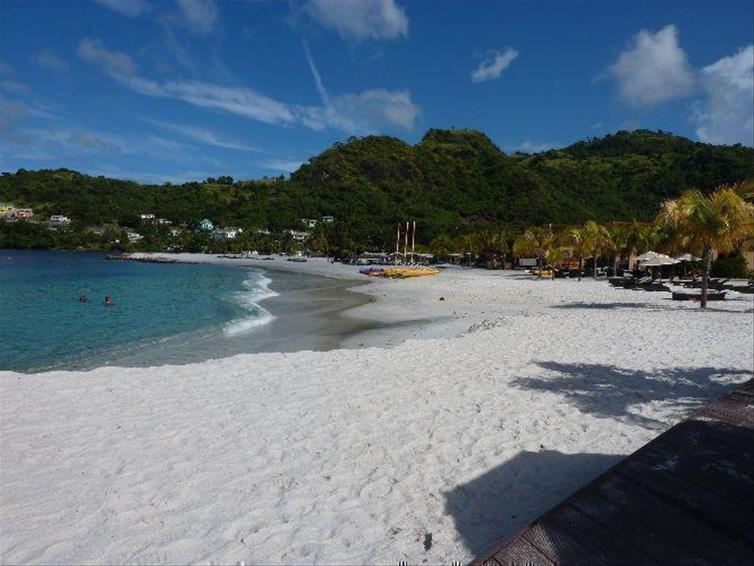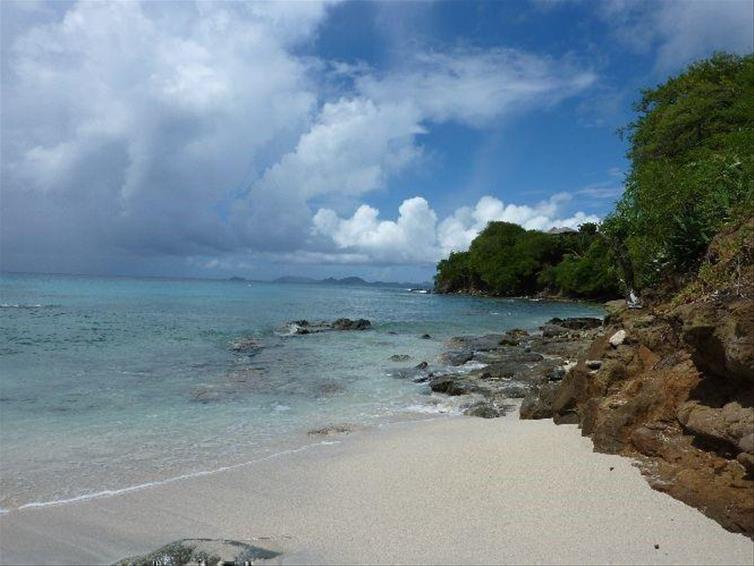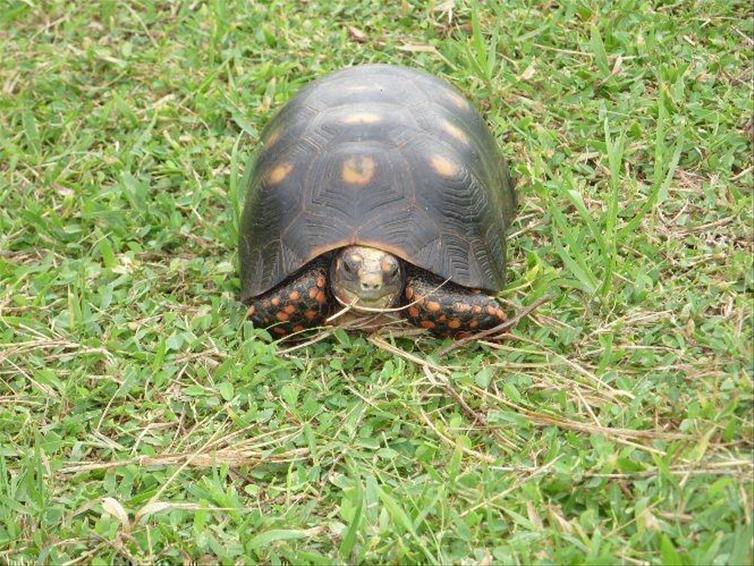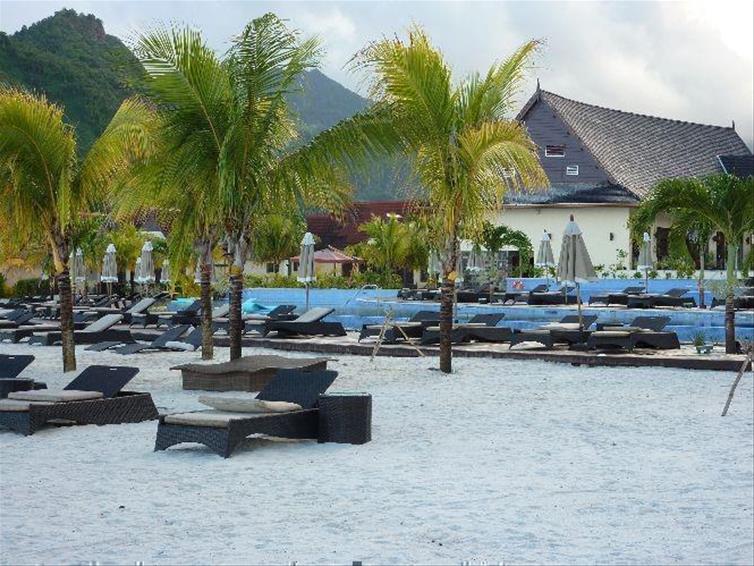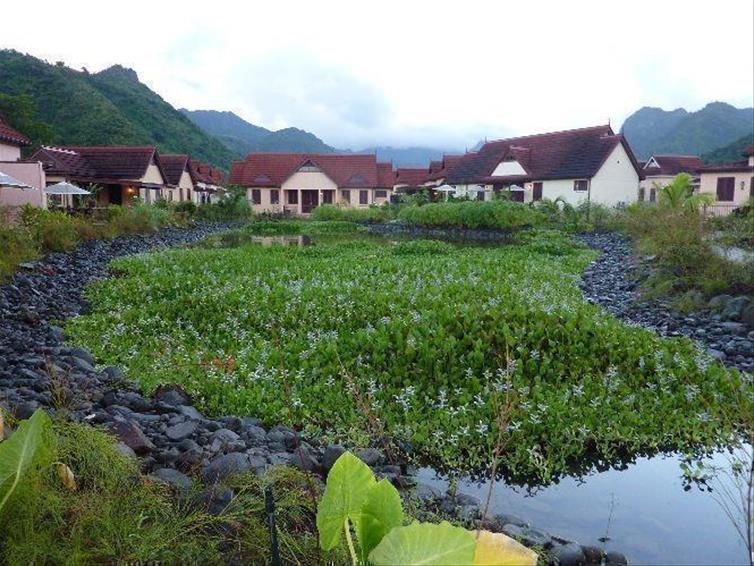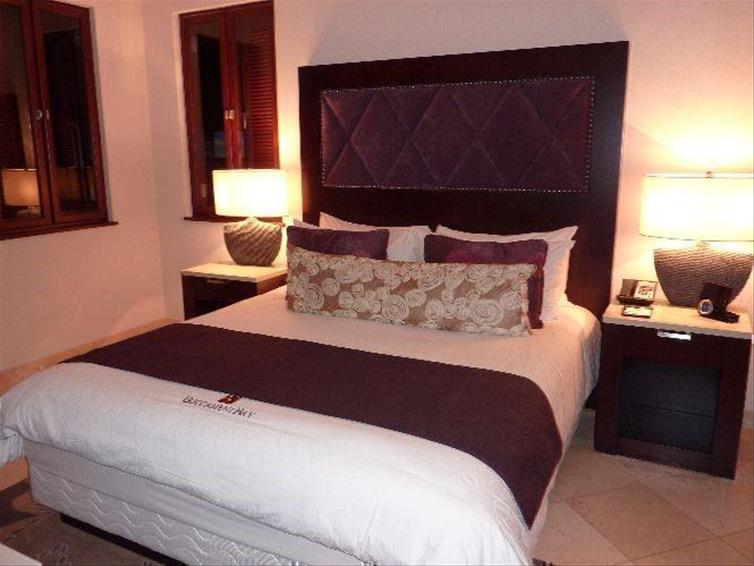 As the weather in the UK changed from autumn to winter it was high time for a family holiday in the sunshine! We have become real Caribbean Junkies over recent years – the warm weather, relaxed atmosphere and of course, the rum punch, are all big selling points! This year we opted to stay at Buccament Bay Resort on the island of St Vincent.
The resort opened during summer 2010 and is now fully operational, but with more facilities due to be added over the coming months. It is located in a beautiful valley, flanked by high cliffs and tropical vegetation on either side. Buccament Bay offers very slick, contemporary style accommodation; we stayed in a two bedroom villa which was extremely spacious and comfortable. Our daughter was thrilled to have her own bedroom, bathroom and even a walk-in wardrobe!
There are currently three restaurants open at the resort, a Caribbean Buffet/Italian A La Carte, an Indian A La Carte and a Steak/Seafood A La Carte (plus a coffee shop and take-away sushi bar). The food was excellent quality and always served with a smile. I think the selection of food on offer will be even better in the very near future once the remainder of the restaurants are completed.
There is a Dive Centre at the resort offering a full range of equipment and excursions to enjoy both snorkelling and diving. This is alongside all the normal water sports activities such as Kayaks, Hobbie Cats etc. My daughter enjoyed a taster session in the pool with an aqualung and got on very well, so I can sense an expensive hobby in the making there!
If you feel the need to be sporty, then you can work out in the Gym, or join the Liverpool Football Club Soccer School or Pat Cash Tennis Academy to brush up your skills. For any budding singers and actors there is a Performing Arts Academy where you can be coached by West End Stars. I was feeling very lazy indeed, so opted to do none of the above! Instead, I treated myself to a pedicure in the ESPA Spa – being pampered for an hour or so is my idea of heaven!
There are enough things to do on the island if you want to get out and about and explore. You can take a day trip to Tobago Cays for snorkelling, or head into Kingstown for shopping and nightlife. We took advantage of a complimentary Sunset Cruise (not once but twice actually!) This was a lovely trip along the coast and out to sea chasing the sun, looking for the elusive green flash and keeping our eyes peeled for pods of dolphins. I highly recommend it.
We also arranged a day trip to nearby Mustique. This little island has played host to both royalty and the celebrity jet-set over the years. It is also home to the Cotton House, a "Leading Hotel of the World", and the only hotel on the island. Perfect, in my opinion, for honeymooners seeking an exclusive get-away. The island is simply stunning, from its palm trees and white sand beaches to its manicured lawns and gardens. But bear in mind you will be sharing your paradise with the local residents…there are land turtles (tortoises) literally everywhere!
Another excursion we thoroughly enjoyed was a full day trip to Dark View Falls. The journey took us by boat up the leeward coast of the island, as far as Soufriere Volcano in the North. We stopped off en-route at Wallilabou Bay (made famous as a film location for The Pirates of the Caribbean), then onwards to a black sand beach where we took a short bus ride to the Falls. After a gentle hike through the rainforest we cooled off under natures own power shower – this was great fun (even if it did nearly knock us off our feet!!)
I have to say that we all absolutely fell in love with this resort due to the totally chilled out ambience it offered, along with the friendliest and most genuinely caring staff we have encountered to date. It is truly a destination to enjoy just switching off from life for a while and immersing yourself in doing nothing very much in particular – pure bliss in my opinion!