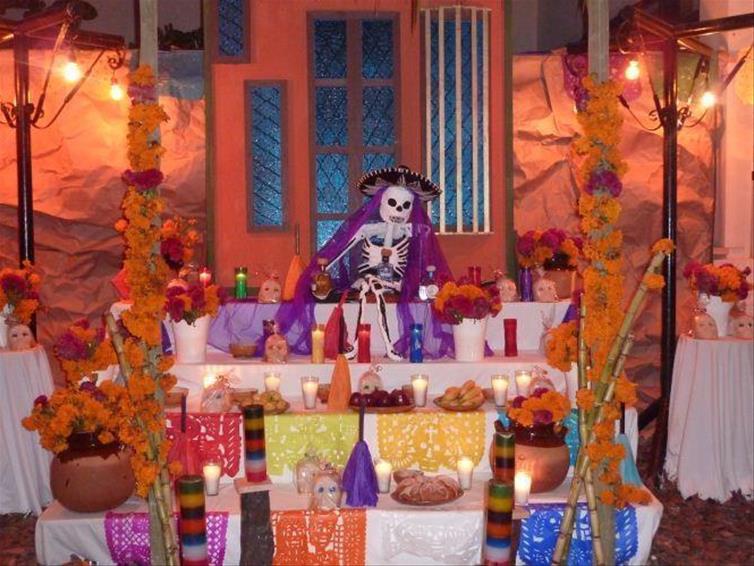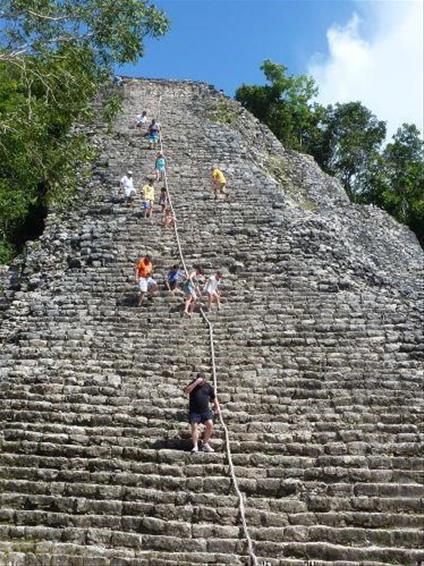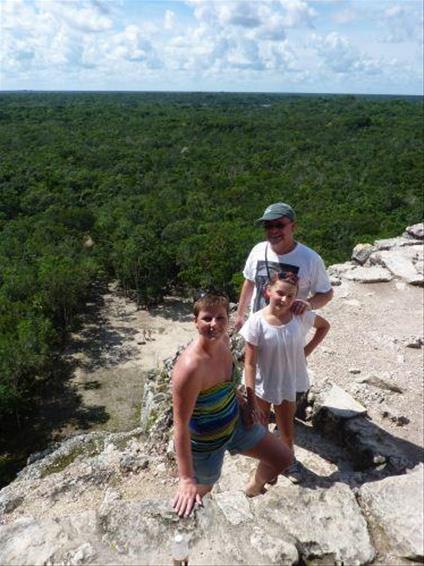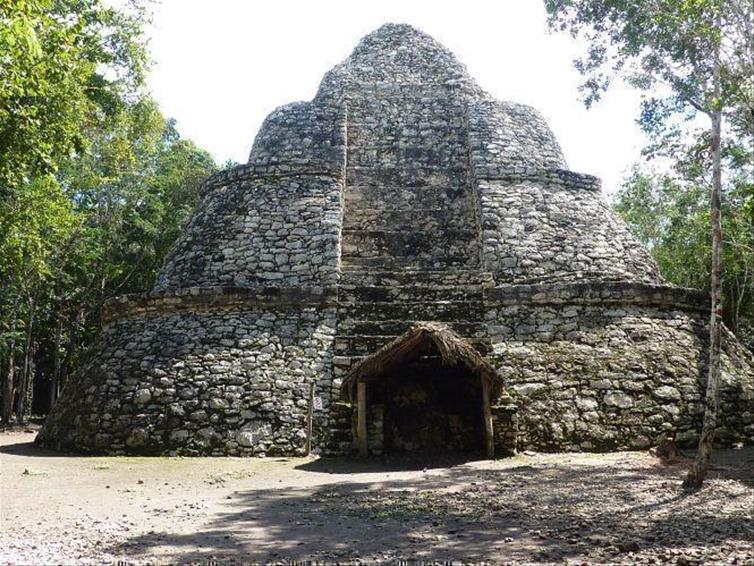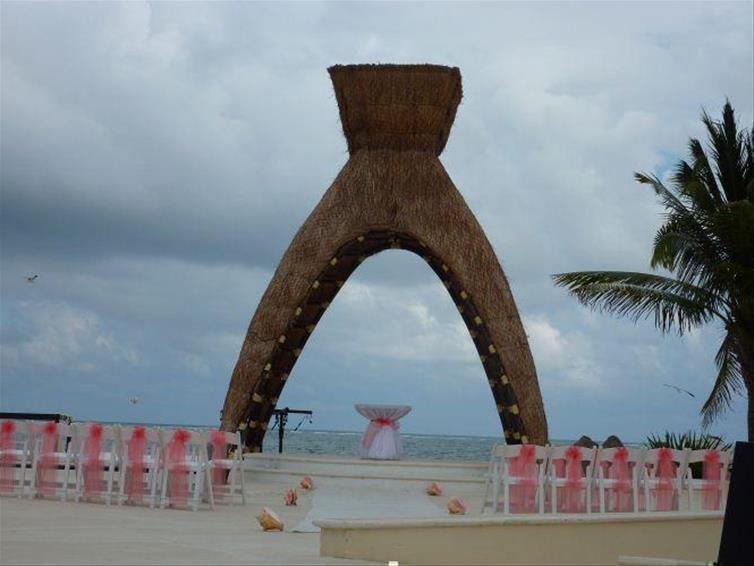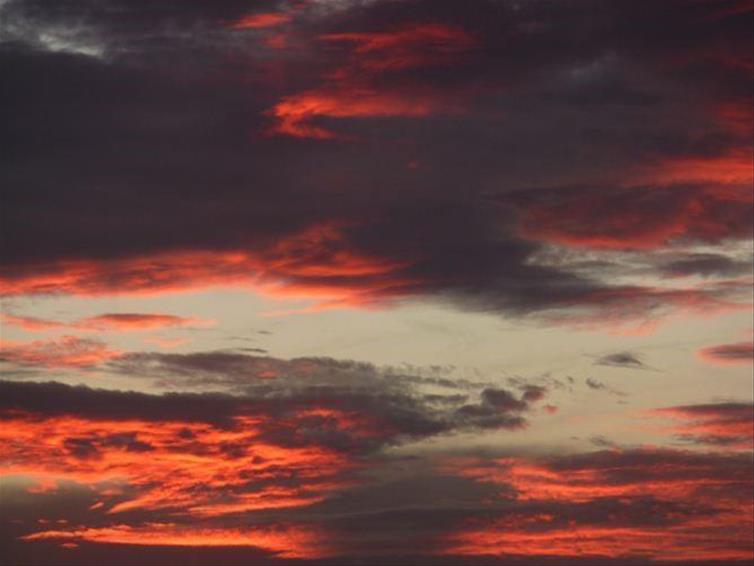 This year we opted to spend our two weeks in the sunshine at Dreams Riviera Cancun Resort near Puerto Morelos. It proved to be a great choice for all inclusive family fun.
We flew with British Airways non-stop from London Gatwick and as Jon had celebrated a special birthday earlier this year we treated ourselves to seats in Premium Economy Class. It's definitely a more comfortable option and well worth the extra cost to stretch out a little more than usual in-flight.
On arrival, the transfer was fairly short (always a bonus after a long journey!) and we were soon checked into our room. We were allocated a "preferred club room with private plunge pool" and it was very comfortable indeed. Stylish and modern with all the usual creature comforts you would expect from a 5* star Caribbean resort.
We spent lots of time relaxing around the pool area this year (just my kind of holiday!) There was never a fight for a sun lounger and our favourite spot was lazing on the comfy cushions of the sofa style loungers close to the beach bar and wedding gazebo. We enjoyed very attentive service from the staff who brought us a never ending supply of drinks all day long!
Personally I have really enjoyed a bit of pampering in the spa on all our recent holidays and this year was no exception. The Dreams Spa is beautifully tranquil and well-appointed with a great hydro circuit and a range of treatments available. I opted for a calming facial (so good in fact, that I went back again for the same treatment before departure!) Kira enjoyed a papaya facial for the first time, and also had her hair braided. It was really lovely to spend some quality mum and daughter time together.
The kids club was excellent, but at 12 years old now, Kira was definitely at the top end of the age range they catered for here. She joined in with some of the activities, but I would say that most of what is offered is really aimed at younger children. The resort overall is a friendly and safe environment, so as parents we felt comfortable giving her total freedom this year - she made some great new friends amongst the other guests and staff alike!
I had actually visited this hotel once before (on an agents trip last September). During my last visit the beach was looking beautiful - white sand, turquoise sea and flat clam. However whilst we were there due to some recent storm activity the sea was quite rough so we didn't swim too often but took long walks up and down the shore line each day instead. You can walk quite a distance in both directions - a good way to work off all the delicious food we were eating!
The choice of restaurants and standard of food is certainly a big selling point for this property in my opinion, we were spoilt for choice and thoroughly enjoyed all the restaurants. Personal favourites have to be the Seaside Grill (for its Chateaux Briand) and Himitsu, the Asian Restaurant for the Prawn Sambal. I would stay here again in a flash just for the quality of the food alone!
After dinner there were shows to enjoy most evenings, they were quite entertaining and suitable for all the family. After the show, the staff in the lobby bar worked really hard to ensure everyone was having a fabulous time. When in Mexico it's a must to sample the tequila! I recommend ditching the idea of a slammer and instead just sip your tequila slowly like the locals do with a shot of Sangria on the side (far more civilised!)
During our stay we enjoyed an interesting day trip to the Mayan Cities of Coba and Tulum - our guide was excellent, very informative and we learnt a lot about this ancient culture. We also had the chance to climb up the temple at Coba - over 100 steps and stiff legs for three days after that! Well worth it for the views though. At Tulum, after walking around the remains of the city we had a dip in the sea to cool down - it's a magical setting, swimming beneath high cliffs with a view up towards the temples located closest to the edge.
All in all a wonderful holiday spent in a lively resort with fabulous service and food, and I would return without hesitation...