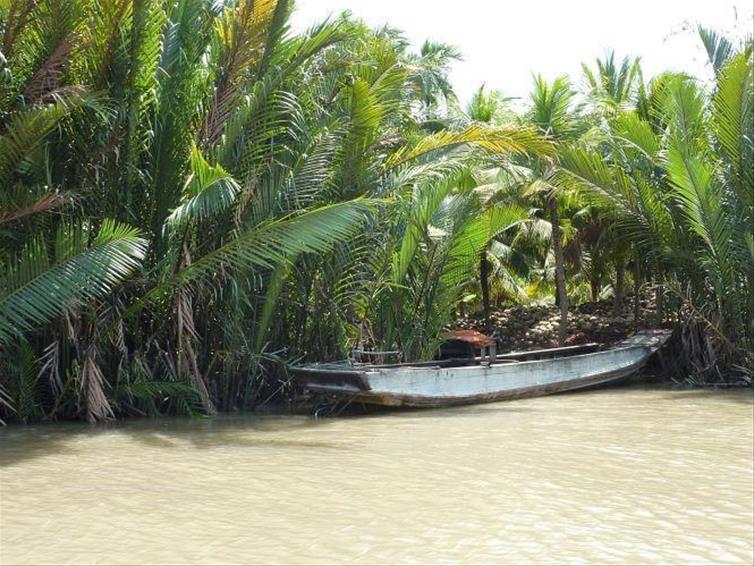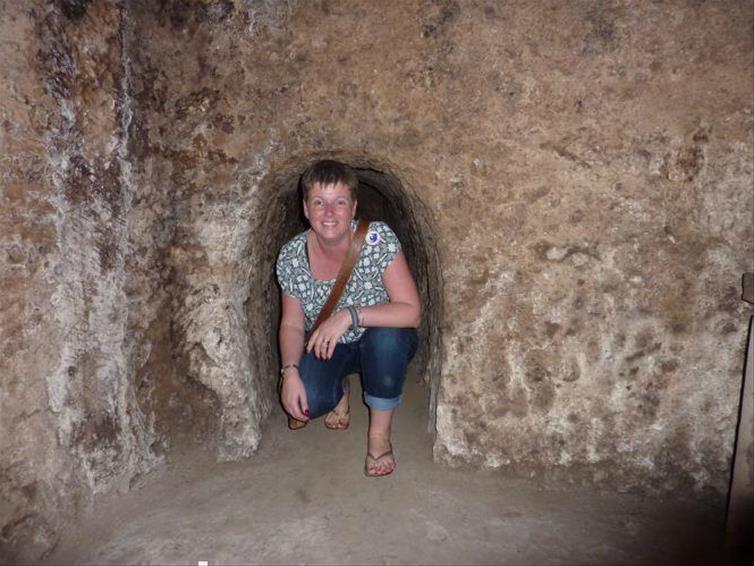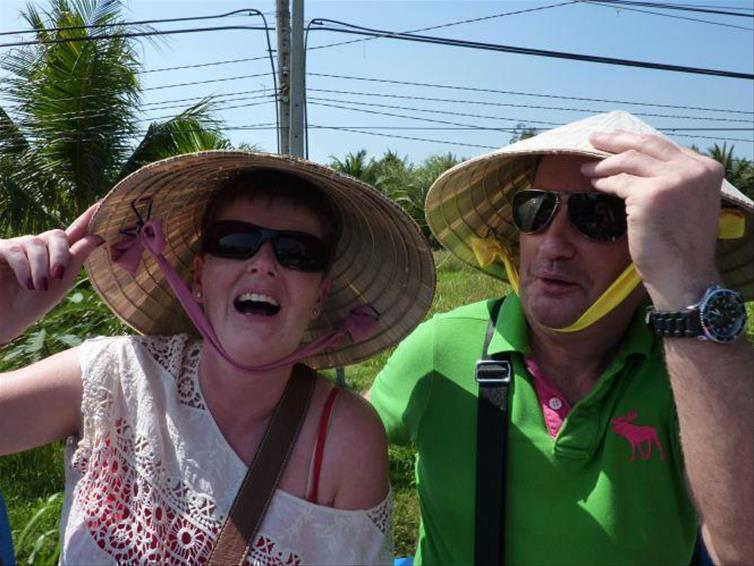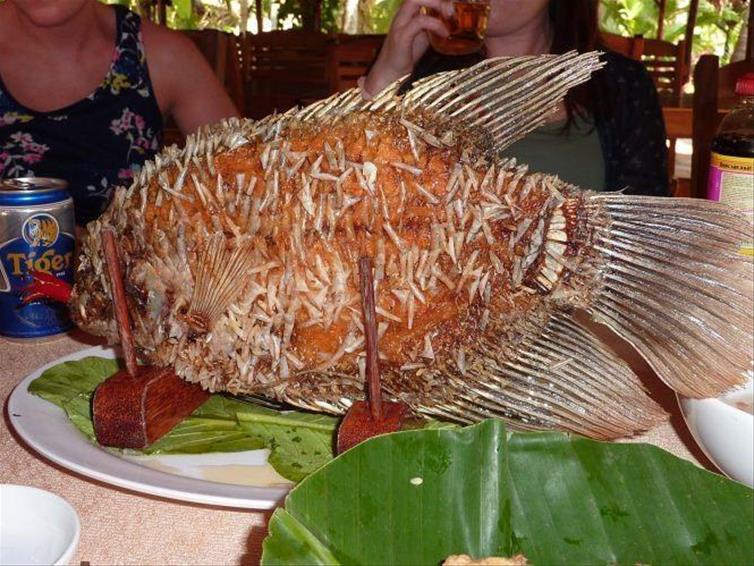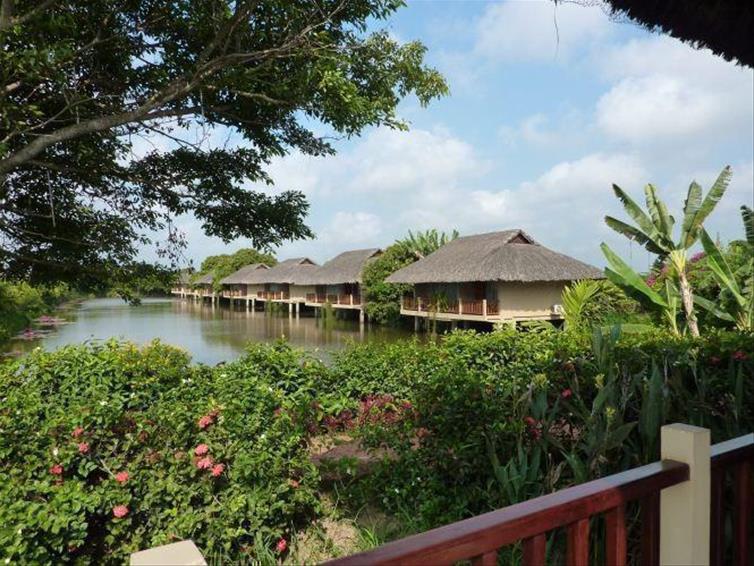 Holidays to South East Asia are certainly growing in popularity, so I was thrilled to have the opportunity to visit Vietnam and discover a small slice of what this amazing country has to offer.
Our journey began with Emirates Airlines on their A380 from Heathrow, with a welcome upgrade to Business Class on the connection to Ho Chi Minh City (Saigon). It was great to stretch out on flat bed seats and enjoy fabulous food and service on board.
We spent two nights in Saigon staying at The Grand and The Majestic hotels - both of a high standard and located close to the riverbank. This area is surprisingly up-market with designer shops, and a great choice of bars, restaurants and nightlife right on the doorstep. You need to watch your step when crossing the road though; mopeds and motorbikes rule, so cross slowly and carefully and let them weave around you!
On our first morning we visited the Cu Chi Tunnels, a top attraction for visitors to the South of Vietnam and within easy reach of Saigon. Here you can learn about how a series of tunnels were used as a revolutionary base to front the enemy during the war, you can even climb through one if you are feeling brave enough! The remainder of the day was spent city sightseeing, the buildings and gardens in the heart of the city are beautifully kept, with a strong French influence. It felt a very safe place to wander around, and I would have had no qualms exploring on my own in this friendly city. The day was rounded off with bartering for clothes and handbags at Ben Thanh market, plenty of bargains to be had for "genuine" designer goods here!
Next morning it was time to say "Goodbye Saigon" and head to Ben Tre in the Mekong Delta. It is a fair distance by bus but well worth the effort. The Mekong is simply beautiful, and it soon became clear that the river is the lifeblood of this part of Vietnam with so much activity and commerce taking place on its banks.
We boarded a traditional boat (with a pair of beady eyes painted on the bow to keep watch for crocodiles!) and made our way up river to visit a local brick kiln and coconut workshop. It was really interesting to see how local families' work together using natural resources to produce items by hand. Everywhere we went we were greeted with welcoming smiles.
Later in the day we visited a mat weaving house – I had a flashback to my youth, lazing on the beach on top of a roll up woven mat, not knowing at the time that it would have been pain-staking made by hand! Next on the agenda was a slightly hair-raising trip via motorised rickshaw to sample local cuisine for our lunch - Elephant ear fish (scales and all!) and river shrimp, all washed down with cold tiger beer! Our day of boarding boats was not quite over yet, next on the list was a traditional wooden canoe which took us deeper into jungle territory along narrow canals. We arrived later that evening at the Mekong Riverside Resort. Sitting in a stunning location overlooking the river, and only accessible by boat. This property has a back to nature feel and offers a high standard of food and service.
Our next day was a very interesting one for me personally. Having set off by boat to travel further into the Delta we embarked on a cycling tour along the small lanes which run alongside the river and criss-cross via bridges over 100's of small canals. Clearly it has been too long since I was let loose on two wheels, I misjudged a narrow section of pathway and managed to fall off! Cue my local superhero with his moped – I was issued with a helmet and with a rev of the engine all was well again! Later that day we arrived in Can Tho, and after dinner at a local restaurant we ventured out to see what nightlife was on offer. It seems that every night in Can Tho can be a Karaoke night! It took a few attempts to find an establishment with a Western Song Book, but once we did there was no stopping us – great value for money, topped off with a souvenir CD of our efforts (which is best kept forever under-wraps I think!)
To be continued…