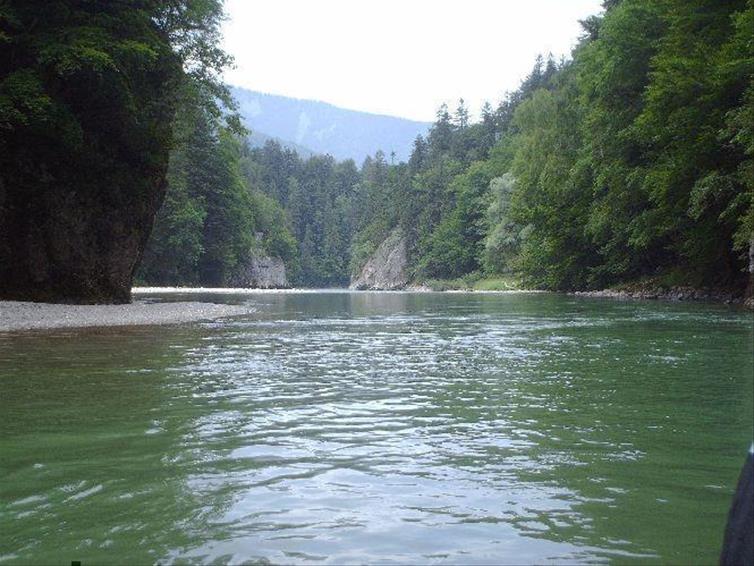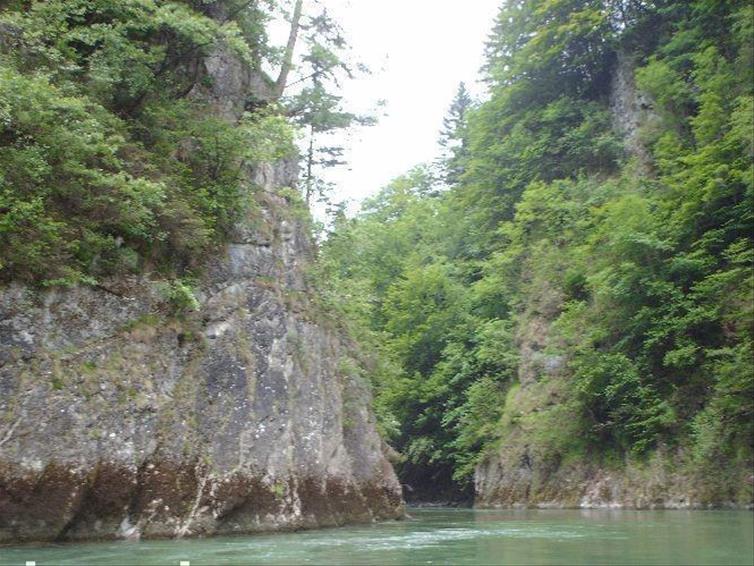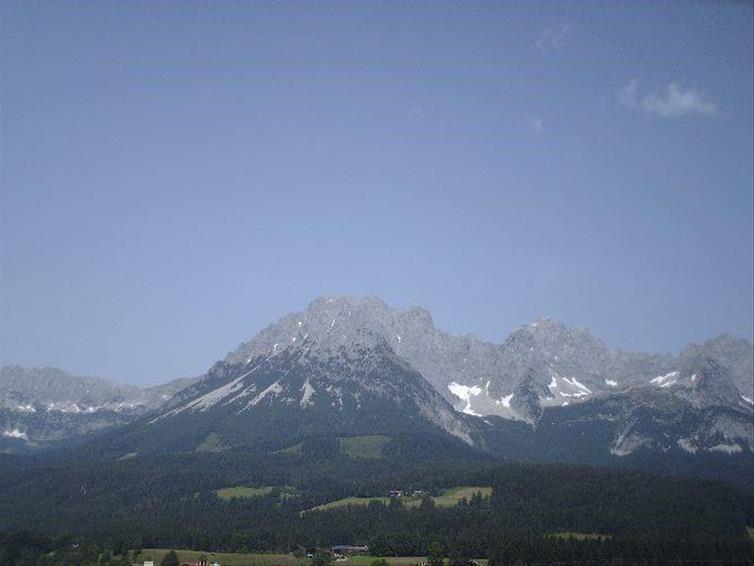 Austria!
Not the first place that comes to mind when you think of a family summer holiday! If you are not a beach person or if you are someone who prefers an active holiday then I can highly recommend Austria.
Myself and my family went for a week to the resort of Soll in the Tyrol. This is traditionally a ski resort, but has so much to offer in the summer too.
The beautiful chocolate-box scenery is just waiting to be discovered and the walks around are open to any ability. Passing through woods, along streams, open fields, alpine meadows, mountain paths....whatever your preference, it is all there for the taking.
We also hired bicycles, taking routes that were suitable for our untrained legs! The bike hire staff were so helpful in planning a good route for us, providing correct equipment, maps etc and being generally lovely! Cycling is a pleasure in Austria, with many dedicated cycle paths that keep you away from the busy roads.
Our highlight though, was when we took a rafting trip down the river! This was something my husband and I had done on a previous trip to Austria and we wanted our children to experience it. You get all equipped in wet suits, helmets, life jackets etc and launch the dinghy yourselves. We were accompanied by an instructor who guided us down the most beautiful river, through gorges and spectacular, peaceful countryside. We stopped en route for a delicious barbeque and drinks which was a lot of fun. The journey continued down over the border into German and then we were met at the river bank and coached back to our resort. My children (aged 11 and 7) absolutely loved the whole day............highly recommended!!
The Village of Soll lies in a valley and is a tiny little village with a gorgeous ornate church and pristine graveyard (this sounds bizarre, but the graveyard really is worth a look around it is so beautifully kept!). We took the Welcome Walk with Crystal Holidays and they told us all about interesting traditions and tales. On a Tuesday evening, a brass band plays in the bandstand of the village...not maybe to everyones taste, but it was great to see real village life!
We stayed at a small hotel of only 22 rooms. The staff couldn't have been friendlier and since we have been home, I have emailed the landlady and she wanted my girls to go over and stay with her for the summer! (Now , there's a tempting offer!!). The other guests were equally friendly with most of them on repeat visits of 3/4/5...even one lady spending her 15th (!!) year there! We were on half board basis and although we had only expected basic food, we were treated to 4 courses of ample helpings of delicious home-cooked food! Not good for the waistline, sadly!
Along the same Valley lie several other villages, some bigger and some even smaller than Soll. There is a free bus which runs up and down the Valley (the ski bus in winter). You can just jump on and off this bus as you like and go and explore a different village each day if you wish. The bus driver was an experience in himself...never before have I been so entertained by a bus driver, singing songs, cracking jokes etc, for the whole journey!
Soll also has a swimming pool which looked lovely. We didn't actually have time to get there though! There is easy access to all the gondola lifts taking you high into the mountains to experience the most stunning views ever.
Whilst we were there, the weather was perfect (if a little too warm for much walking on some days). We also experienced some spectacular evening storms, clearing the air for another perfect day to dawn!
Austria is one of my favourite countries. If you would like to know anything further about summer holidays there, then please do not hesitate to contact me!