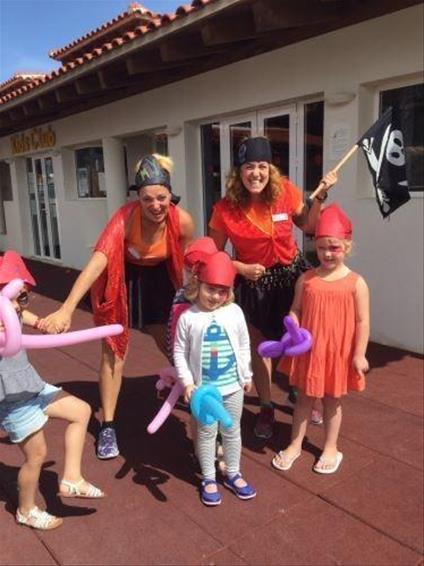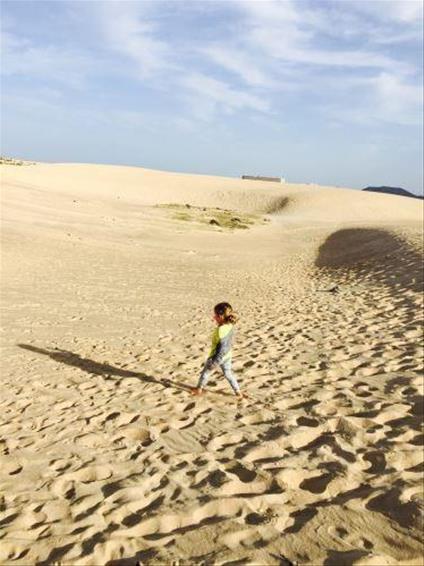 At the beginning of March 2017, I had a great holiday with my four year old daughter in beautiful Fuerteventura, one of the Canary Islands. It was our first time there and the experience was fantastic. We had great fun and I highly recommend it.
Fuerteventura, the second largest of Spain's Canary Islands, lies in the Atlantic Ocean 100 km off the coast of Africa. With over 3,000 hours of sunshine each year, it is an all-year-round holiday destination. The weather is similar to the weather in Florida and Mexico which are on the same latitude. We had excellent weather with temperatures in the high 20s for our stay in March – not bad when it was cold and rainy in England!
We flew from Stansted (a 4 hour flight) and hired a car, but shared transfers and private transfers are available from the airport. My daughter loved the little red Fiat 500 we hired. It looked like a Noddy car!
Travel Counsellors has a wide selection of hotels to offer you in Fuerteventura (from 3 star to 5 star luxury). We stayed at one of TC's top-selling hotels in Fuerteventura, the Suite Hotel Atlantis (4 star superior, all inclusive), situated in Corralejo to the north of the island. With one and two-bedroom suites, the hotel is perfect for both family and adult-only holidays. The hotel has a wealth of facilities. There are lots of swimming pools and facilities for children. My daughter particularly loved the kids' club. The hotel is also suitable for adult-only holidays as it has a premium adults' only section with its own adult-only pool and lounge plus access in the main resort to an adult-only restaurant.
We spent a lot of time on the beaches. Fuerteventura has miles and miles of sandy beaches and golden sand dunes, some of the most impressive in Europe. Water sports are popular, with surfing, windsurfing, kite surfing and water skiing. We particularly enjoyed our trip to the fantastic beaches and crystal-clear lagoons at El Cotillo, a small rustic fishing village on the northwest corner of Fuerteventura, and less than half an hour's drive from Corralejo. We had a fantastic meal at La Vaca Azul (the Blue Cow) restaurant in El Cotillo with a roof terrace looking out to sea and over the harbour.
One of the best days of our holiday was our boat trip to the Island of Lobos (Isla de Lobos) offered by a company called Fuertecharter. We were picked up from our hotel and sailed by catamaran and then by high-speed rib to the island. Our trip included free lunch and drinks, paddle boarding, kayaking and scuba diving. We swam from the catamaran in lovely clear water with the fish swimming round us. The crew took free photos of us underwater which we could download free from Fuertecharter's website. It was a wonderful day out.
We really enjoyed our stay in Fuerteventura. With perfect weather, beautiful sandy beaches, crystal-clear blue seas and good restaurants, what more could we want? We loved it!
If you want to find out more about Fuerteventura and the hotels and holidays Travel Counsellors can offer you, then please feel free to contact me. I will be happy to help plan your holiday on the beautiful island of Fuerteventura, or on any of the other Canary Islands.
Adiós y felices vacaciones!