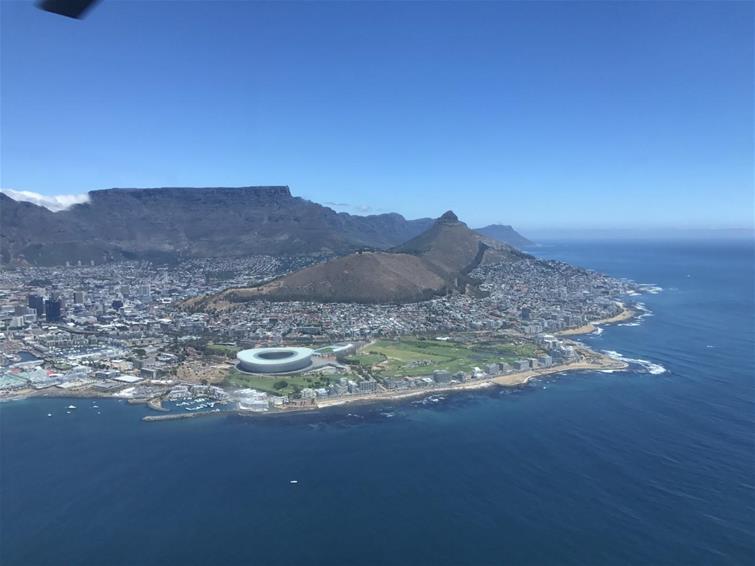 Thinking about a trip to the South African capital? Then you need to visit Table Mountain - a phenomenal landmark that overlooks the city. Here are my personal tips for visiting this fantastic flat-topped mountain…
1. GET THERE EARLY: I strongly advise you to arrive by 7am, with pre-booked morning tickets (I suggest nothing later than an 8am ticket). At peak times, you're looking at a 3-hour queue to go up and a 3-hour queue to come back down again!
2. BEWARE THE QUEUES: You should know that there are 2 queues - one for visitors with tickets and one for those without tickets. I can't overstress the importance of being early for either, you need to be in the queue by 7am.
3. 8 TIL 8(-ish): The first cable car goes up at 8am, although in the summer months, they may fire up a bit earlier. When I was last there, the first tickets were heading up the mountain by 7:30am. Come closing time, the last cable goes up 8.30pm with the last cable car coming down at 9.30pm.
4. DON'T STRESS: If you don't get on, don't worry - you can generally obtain a refund at one of the box offices, then purchase again online.
5. STICK TO YOUR SLOT: It's important to remember that tickets are not valid to go up before the booking time, but they are valid for any time after. Online tickets are good for 7 days from the initial date too.